Henry James Letters
(Literary Masterpieces, Volume 15)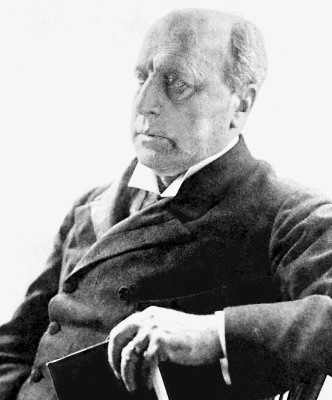 All dead letters fascinate the voyeur in us: secretly we eavesdrop on the past, and the stilled tongues speak. When the letters of the famous appear in print, we expect famous secrets. Indeed, some writers, such as D. H. Lawrence, have left us the autobiography they neglected to write. Do not expect as much from the Henry James letters. His secrets are small and the biography partial at best, and typically evasive. Where some writers remove their masks in letters, James continually changes his, for he has as many disguises as he has correspondents: James the brother, the traveler, the platonic lover; James the friend, the acquaintance, the haughty stranger; James the literary agent and playwright; James the bachelor and weekend guest; and masking all other masks, James the master craftsman and professional observer. Were he alive to read his own collected letters, James would use them to write a novel about the harried writer whose correspondence and social obligations became his art form.
Carefully edited, indexed, and footnoted by his biographer, Leon Edel, this third volume of the James letters covers a transition period via the theater from his middle period to his late period. One would do well to have the multi-volume Edel biography close at hand, for many of the generous footnotes refer the reader to specific sections of that work. No one but Edel had the working knowledge of James's life so necessary to edit the letters. The footnotes are always informative and yet never intrude.
During the years 1883-1895, marked by financial necessity and personal grief, James wrote two long novels and what may be his finest novella—The Aspern Papers. Throughout the period he turned out remarkable short stories for a steadily shrinking commercial market. In March, 1890, Macmillan made James a somewhat paltry offer of only seventy pounds for The Tragic Muse, explaining that James's recent books had not been financially successful. James, hurt and not a little haughty, replied: "Unless I can put the matter on a more remunerative footing all round I shall have to give up my English 'market' . . . and confine myself to my American." Eight months later he experienced a further shock of recognition when Atlantic Monthly returned "The Pupil" as not suited to its needs. Although James was able to say that "the sense of a mistake is a still more fertilizing excitement than that of a success," this rejection by his steadiest American magazine publisher redoubled the lesson from Macmillan. James could not help but see himself caught between two camps without firm footing in either: dire straits for a man dependent upon his pen for life support. The year 1890, therefore, was a turning point in his career, one worth closer observation.
That he was no longer in vital touch with his American audience was made even clearer in May of 1890, when he read William Dean Howells' latest novel, A Hazard of New Fortunes. James rejoiced in its variety and its realism, in its characters and conflicts. Between the lines of his praise, however, one senses a certain chagrin. Here was the American novel which he was no longer capable of writing. Not only had he lost touch with his Boston roots, but his well there had also gone dry. The heart of American fiction had moved to New York. The drawing room was no longer its center; Washington Square had become historical fiction. Only two years earlier he had taken pride in his style, about which "it would be impossible to an outsider to say whether I am . . . an American writing about England or an Englishman writing about America." This ambiguity he thought "highly civilized." In 1890, however, James realized that he could no longer afford such "civilized" style. With his American audience no longer available, he could not afford to abandon his English market. To Howells, he admitted that "America fades from me, and as she never trusted me at best, I can...
(The entire section is 4,558 words.)