Biography
(Masterpieces of American Literature)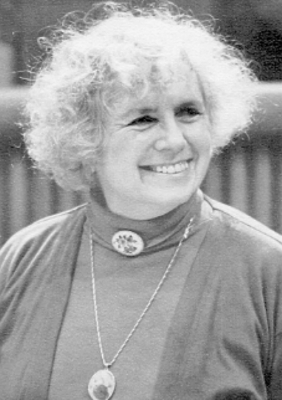 Grace Paley was born in the Bronx, New York, on December 11, 1922. Her parents, Isaac and Manya (Ridnyk) Goodside, were Ukrainian-born Jews. As outspoken opponents of Russia's Czar Nicholas II, they had been sentenced to exile—he to Siberia and she to Germany—before being released from imprisonment and emigrating to New York in 1905. Isaac learned English quickly and became a physician, and the Goodsides lived first on Manhattan's Lower East Side and then in the East Bronx.
Listening to the stories of the old country and the struggles endured there, told in Russian and Yiddish as well as English, their daughter Grace inherited an interest in political issues, a progressive belief system, and a willingness to speak her mind. A good student, she graduated from high school at the age of fifteen. In 1938, she entered Hunter College in New York City, but she was expelled for poor attendance. She also enrolled at New York University but left without a degree. She loved and wrote poetry on her own, and in the early 1940's studied with poet W. H. Auden at New York's New School for Social Research.
In 1942, Grace Goodside married Jess Paley, a motion picture cameraman, with whom she had two children, Nora and Daniel. The Paleys lived in Greenwich Village in New York City, where the young mother did occasional office work and became involved in community activism, including Parent-Teacher Association demonstrations against civil defense and opposition to disruptive redevelopment of Washington Square Park.
Into the mid-1950's, Paley continued writing poetry, mostly traditional and literary in style, but gradually recognizing the limits of the genre for expression of social and political concerns, she turned to prose. Her first collection of stories, The Little Disturbances of Man, appeared in 1959 to enthusiastic response. Following the book's success, at the urging of friends and colleagues, Paley set out to write a novel; though never completed, sections of it appeared in The Noble Savage and New American Review.
In the early 1960's, Paley began teaching courses in writing at Columbia and Syracuse Universities, and in 1966 she became a member of the faculty of Sarah Lawrence College, outside New York City, where she taught for eighteen years. Still living in Greenwich Village and writing stories for occasional publication in magazines, Paley gained visibility speaking out on political issues. A fervent opponent of the American war effort in Vietnam, she went in 1968 on a fact-finding mission to visit draft dodgers in France and Sweden and the following year was among a group of pacifists that traveled to Hanoi, Vietnam, for the liberation of three American prisoners of war. Her account of the Asian trip, "Report from the Democratic Republic of Vietnam," appeared in WIN, the newspaper of the War Resister's League.
Having divorced her first husband in the early 1960's, she married Robert Nichols, a writer and landscape architect, in 1972. Paley's second volume of stories, Enormous Changes at the Last Minute, was published in 1974, the same year she traveled to Moscow as a delegate of the War Resisters' League at the World Peace Congress. With the end of the Vietnam conflict, her activism focused on other issues, including women's rights, prison reform, the environment, and nuclear weapons. Her activities ranged from distributing leaflets on street corners to unfurling an antinuclear banner on the White House lawn in December of 1978, for which she and the other "White House Eleven" were arrested, convicted, fined one hundred dollars, and given six-month suspended jail terms.
In 1980, Paley was elected to the American Academy and Institute of Arts and Letters. A film version of Enormous Changes at the Last Minute, adapted by filmmaker John Sayles, was shown at the Film Forum in New York in the spring of 1985. Also that year, Paley published her third collection of stories,
(The entire section is 3,145 words.)