Introduction
(Masterpieces of World Literature, Critical Edition)
Gerard Manley Hopkins was a brilliant Christian poet. He produced a small number of finely crafted and moving poems in his lifetime but, for religious reasons, made little effort to publish them. When they were published twenty-nine years after his death by Robert Bridges, Hopkins quickly took a place of honor among modern poets. His radical and difficult experimentation with diction, sound, syntax, and rhythm made him especially attractive to early twentieth century poets. Though his poems seem difficult, they are accessible to patient readers who are willing to inform themselves about Hopkins's traditional Christian beliefs. Indeed, his poems repay repeated study with new discoveries that make them seem increasingly rich and moving as one comes to know them better.
Biography
(British and Irish Poetry, Revised Edition)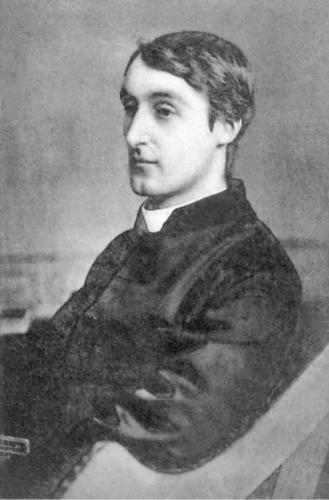 Gerard Manley Hopkins was the first of eight children born to Manley Hopkins, a successful marine insurance agent who wrote poetry and technical books. The family was closely knit and artistic. Two of Hopkins's brothers became professional artists, and Hopkins's papers contain many pencil sketches showing his own talent for drawing. He was devoted to his youngest sister, Grace, who was an accomplished musician, and he tried to learn several musical instruments as well as counterpoint and musical composition. The family was devoutly Anglican in religion. When Hopkins was eight years old, they moved from the London suburb of Stratford (Essex) to the more fashionable and affluent Hampstead on the north edge of the city.
From 1854 to 1863, Hopkins attended Highgate Grammar School. Richard Watson Dixon, a young teacher there, later became one of Hopkins's main literary associates. Hopkins studied Latin and Greek intensively, winning the Governor's Gold Medal for Latin Verse, as well as the Headmaster's Poetry Prize in 1860 for his English poem "The Escorial." His school years seem to have been somewhat stormy, marked by the bittersweet joy of schoolboy friendships and the excitement of a keen mind mastering the intricacies of Greek, Latin, and English poetry. He was such a brilliant student that he won the Balliol College Exhibition, or scholarship prize. Balliol was reputed to be the leading college for classical studies at Oxford University in the 1860's. Hopkins attended Balliol from April, 1863, until June, 1867, studying "Classical Greats," the philosophy, literature, and language of ancient Greece and Rome. The first year of this curriculum required rigorous study of the structure of the Latin and Greek languages. This linguistic study terminated with a very demanding examination, in which Hopkins earned a grade of "first" in December, 1864. The remaining years of his program involved the study of the philosophy and literature of ancient writers in their original tongues, concluding with the final honors examination. Hopkins concluded his B.A. (Hons.) with a "first" in June, 1867. A double first in "Classical Greats" is a remarkable accomplishment. Benjamin Jowett, the Master of Balliol and himself a famous classical scholar, called Hopkins "The Star of Balliol" and all who knew him at this period predicted a brilliant career for him. Hopkins loved Oxford—its landscapes and personalities, the life of culture and keen intellectual striving—and always looked back to his college days with nostalgia. His schoolmate there was Robert Bridges, who was to be his lifelong friend and correspondent.
These years were not peaceful, however, for the promising young scholar and poet. The colleges of Oxford University were then religious institutions. Only Anglicans could enroll as students or teach there. For some thirty years before Hopkins entered Balliol, Oxford University had been rocked by the Oxford Movement. A number of its illustrious teachers had questioned the very basis of the Anglican Church, the way in which the Church of England could claim to be independent of the Roman...
(The entire section is 2,443 words.)