Biography
(History of the World: The 19th Century)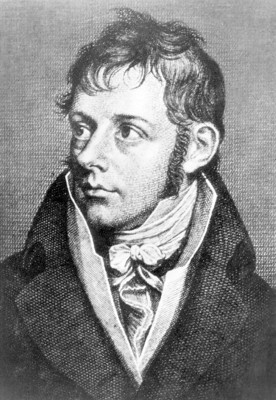 Article abstract: Schleiermacher helped Christian theology address the challenges and opportunities that were offered theological thought by modern historical consciousness. His most lasting contribution has been his theological system.
Early Life
Friedrich Daniel Ernst Schleiermacher was born in Breslau, Silesia. His parents entrusted his education to the Moravian Brethren at Niesky. This Moravian community espoused a form of Lutheran piety associated with Count Nikolaus Ludwig von Zinzendorf. They respected the primacy of the devotional life and particularly urged a devotion to Jesus over theological formulations. They also appreciated the disciplined life.
At Niesky, where the young Schleiermacher studied from 1783 to 1785, he followed a pietistic curriculum and also had his first taste of a humanistic education. First at Niesky and then at the Moravian theological school in Barby, he was engaged in the study of Latin and Greek. This Greek study was to prove to be the beginning of classical studies and eventually led to his great German translation of Plato. In these years, he came into contact with an impressive style of piety which continued to inform his life and thought. He withdrew from the seminary at Barby because he found little understanding among his teachers for his own honest struggles and doubts. His horizons were expanded beyond Moravian piety and his previous classical studies when, in 1787, he transferred to the University of Halle.
In Berlin in 1790, Schleiermacher passed his first theological examination, and shortly thereafter he accepted a position as a private tutor in the household of Count Dohna, in West Prussia. In 1793, he became a teacher in Berlin, and the following year he completed his second theological examination. In 1794, he also received ordination in the Reformed Church and entered its service as the assistant pastor in Landsberg. The tradition of Moravian piety, his classical studies, and his ordination for ministry in the Reformed Church all serve as the backdrop for Schleiermacher's life's work.
Life's Work
Schleiermacher's two most celebrated literary works are Über die Religion: Reden an die Gebildten unter ihren Verächtern (1799; On Religion: Speeches to Its Cultured Despisers, 1892) and Der christliche Glaube nach den Grundsätzen der evangelischen Kirche im Zusammenhange dargestellt (1821-1822; The Christian Faith, 1928). Both works have their geographic place of origin in Berlin, yet they were written in two different periods of Schleiermacher's life and are separated by two decades.
On Religion was written after several years' experience as a preacher and after having worked on several philosophical treatises. The Reformed clergyman had been called to the Charité Hospital in Berlin as a chaplain and preacher. Close to the turn of the century, Schleiermacher was enjoying the cultural milieu of the new Berlin society and a circle of Berlin's Romantics, to whom he had been introduced through his friendship with the poet Friedrich Schlegel. This was the beginning of the first creative period in his career. It was especially the speeches collected in On Religion which first made Schleiermacher famous. His audience was a circle of nontheological friends, the cultured despisers of religion, the literary and philosophical circles of society in the capital city. For them, piety had been displaced by aesthetic intuition.
In the first speech, which Schleiermacher calls an apology or a defense, he draws the distinction between religion's trappings and religion itself. The young chaplain asks his friends why they have only been concerned with shells of religion rather than going to the kernel of the matter. That kernel concerns the "pious exaltation of the mind [Gemüt ] in which . . . the whole world is dissolved in an immediate feeling of the Infinite and the Eternal." The second and longest speech develops the nature or essence of...
(The entire section is 1,992 words.)