Biography
(Great Authors of World Literature, Critical Edition)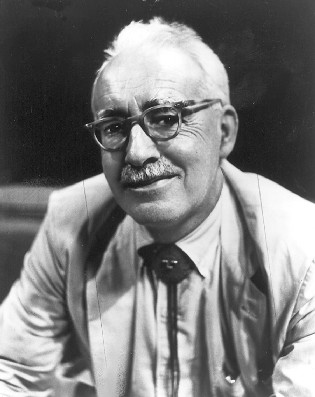 Michael Francis O'Donovan, who later took the name Frank O'Connor, was born in 1903, the only child of a poor laborer and a cleaning woman. Some knowledge of O'Connor's childhood is important for an understanding of his fiction, for he later wrote several of his most memorable stories about his ambiguous relationship with his alcoholic father and his orphaned mother. O'Connor was a sickly and frail misfit among the other boys in the slums, rejected as a sissy and a snob, a child who lived primarily in his fantasy world. He entered St. Patrick's National School in Cork in 1914, where he met patriot teacher and writer Daniel Corkery, whom both he and his friend Sean O'Faoláin viewed as a literary and political mentor. O'Connor left school in 1917 and joined the Irish Republican Army. He was captured and interned as a rebel in 1923; upon his release, he worked as a librarian for a few years. At this time O'Connor began his life as a writer, took his new name, began to write reviews and poems for the Irish Statesman, and attempted to revive drama in Cork.{$S[A]O'Donovan, Michael Francis[ODonovan, Michael Francis];O'Connor, Frank}
This life began to quicken considerably when he left Cork for Dublin to become a librarian there in 1928. During the next ten years, O'Connor worked with the Abbey Theatre in Dublin, published his first novel and his first collection of poems, and produced four plays. At the age of thirty-four, he retired from the library, resigned from the board of directors of the Abbey Theatre, and retreated to a small mountain village to begin writing full-time. Although O'Connor (in spite of his relative lack of formal education) wrote poems, plays, novels, travel books, and literary criticism, his place in twentieth century literature is most assured by his work in the short-story genre.
Of the nearly one hundred short stories he wrote, the best known are "Guests of the Nation," "The Drunkard," "My Oedipus Complex," and "First Confession." The first, published in 1931, when O'Connor was a young man, is a stark and violent story about two British soldiers reluctantly executed by Irish rebels, whereas the other three are hilariously comic stories about the problems of a sensitive child's relationship with his parents and his first encounter with formal religion.
One of O'Connor's best-known books is his study of the short-story genre, The Lonely Voice, in which he argues that, as opposed to the novel, the short story takes as its primary subject the experiences of what he calls a "submerged population group," such as the peasants of Ivan Turgenev and Anton Chekhov and the small-town folk of Sherwood Anderson and James Joyce. For O'Connor, the short story does not deal with human experience within the context of a fully organized social world but rather within the broader and more universal context of Blaise Pascal's "eternal silence of those infinite spaces." Although most critics agree that O'Connor never perfected the short story to the degree that Joyce did, O'Connor's profound understanding of the secret of the short story's inherent difference from the novel, as well as his ability to capture what he called "the Irish middle-class Catholic way of life" in delightful comic vignettes, has assured him a permanent place in the history of twentieth century Irish literature.
Biography
(Literary Essentials: Short Fiction Masterpieces)
Educated at the Christian Brothers College, Cork, Frank O'Connor (Michael Francis O'Donovan) joined the Irish Volunteers and participated on the Republican side in the Irish Civil War (1922-1923), for which activity he was imprisoned. He supported himself as a librarian, first in Cork, and later in Dublin, where he met George (Æ) Russell and William Butler Yeats, and began his literary career on Æ's Irish Statesman. He was until 1939 a member of the Board of Directors of the Abbey Theatre. From 1940 he coedited The Bell , a...
(The entire section is 1,274 words.)