Critical Overview
(Novels for Students)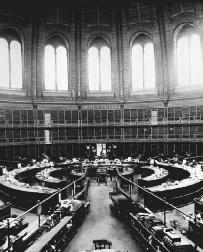 Reviewers were quick to praise Foreign Affairs. The general opinion was that it was Lurie's best novel up to that time. In Newsweek, Walter Clemons calls it "ingenious" and "touching" and praises Lurie's skill in characterization: "Vinnie is an entirely successful creation, Chuck almost as good." Clemons had some trouble believing what eventually happens to Rosemary and had a few other quibbles, but he acknowledges that "Vinnie Miner is granted a moving acknowledgement of love."
Like Clemons, Christopher Lehmann-Haupt in the New York Times comments favorably on the author's handling of her characters, who are "so securely fixed … at just the right distance between the pathetic and the ridiculous—that we can both like them and laugh at them." Lehmann-Haupt also comments on the novel's structure:
I couldn't help visualizing a diagram with the rise of Vinnie's fortunes superimposed on the decline of Fred Turner's. There's something almost musical in the way the two plots interplay, like two bands marching toward each other playing consonant music.
The reviewer for the New Yorker, November 5, 1984, comments on "the originality of Alison Lurie's comic vision, which has a sharp edge and a dark side," while People Weekly emphasizes the character development that the two protagonists undergo: "Vinnie is transformed by love from a mean-spirited old lady into someone who makes a difficult romantic gesture. Turner is changed from a prudish postadolescent into an appreciative husband."
Over twenty years after its publication, Foreign Affairs had retained its position as Lurie's finest novel.