Ezra Pound Biography
Ezra Pound is first remembered as a great modernist poet, but for some historians, he is also remembered as a traitor. Pound was living in Italy at the time of World War II and publicly wrote and spoke in favor of the Axis. He highly disagreed with the involvement of the United States, despite the fact that he was an American. Pound was indicted for treason in 1943, and when the war was over, he was brought back to the United States and found incompetent to stand trial. Instead, he spent twelve years in a mental institution. His writings, however, from that time appear to be from a sane person's perspective. Even though Pound is a somewhat controversial figure in American history, his writing (particularly the epic Cantos) is considered a major contribution to American literature. 
Facts and Trivia
Pound was a great admirer of William Butler Yeats, believing him to be the greatest living poet at the time. They even lived together for a short time during World War I, and Pound briefly served as Yeats' secretary.
Pound was married to Dorothy Shakespear, who was the daughter of Olivia Shakespear, a former lover of W. B. Yeats. A few years after marrying Shakespear, Pound began a romantic relationship with violinist Olga Rudge. The three carried on a romantic relationship until Pound's death nearly fifty years later.
Pound was also a noted translator of Asian literature. He revived many Confucian works and brought Japanese poetry and drama into the forefront in America and Europe.
Music became a large part of Pound's life in the 1920s. He is mainly responsible for bringing Vivaldi's music back into popularity.
Pound was friends with Ernest Hemingway, who tried to teach Pound to box. Hemingway said of the experience, "I was never able to teach him to throw a left hook."
Biography
(Masterpieces of American Literature)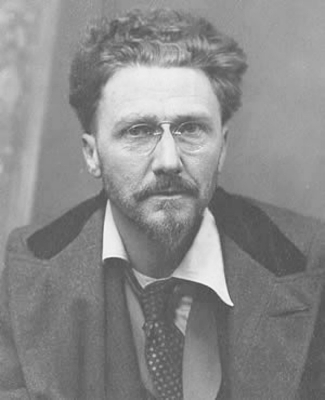 Ezra Pound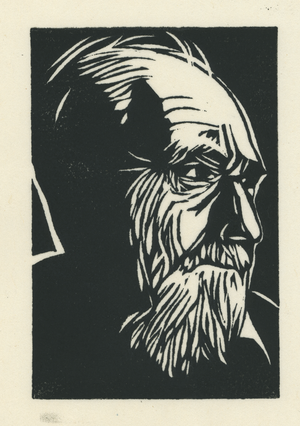 Ezra Loomis Pound, one of the most influential and controversial figures in modern literature, was born in the mining town of Hailey, Idaho, in 1885. When Pound was only eighteen months old the family moved to Philadelphia, where his father, Homer, became an official with the United States mint—an occupation that perhaps influenced Pound's later interest in economic and monetary matters. Pound made his first trip to Europe in 1898 with his great aunt; he would later live most of his adult life on the Continent, becoming a virtual exile from his native country. To some he would be more than that: He would be a traitor.
In 1901, Pound began college at the University of Pennsylvania, then completed his undergraduate degree at Hamilton College, in Clinton, New York, in 1905. He received an M.A. in Romance languages from Hamilton the following year, then a fellowship to travel in Spain, Italy, and the Provence region of France, where he gathered material for a book on the troubadours—the poets of courtly love who flourished during the late middle ages.
Returning to the United States, Pound was briefly an instructor in French and Spanish at Wabash College in Crawfordsville, Indiana. He was dismissed after he allowed a stranded young actress to share his room in a boardinghouse.
Having determined, at age fifteen, to become a poet, Pound considered his dismissal a release, and he returned to Europe, writing and traveling, mainly in Italy. In 1908, he published his first books, a slim volume titled A Lume Spento ("with candles extinguished") and A Quinzaine for This Yule. Both were heavily influenced by the troubadour poets and by the highly elaborate and artificial diction of late nineteenth century verse.
In 1908, Pound moved to London, where he remained until the end of World War I, establishing himself as a flamboyant personality as well as an aspiring poet. He affected earrings, flowing capes, and a dramatic red beard; his antics were wild and outrageous. Partially he sought to mask his own social insecurities, but he also wished to draw attention to his commitment to...
(The entire section is 3,108 words.)