Discussion Topics
(Masterpieces of American Literature)
In what respects do the family relationships in Long Day's Journey into Night and other Eugene O'Neill plays mirror those of his early life?
What was the state of the American theater when O'Neill began writing?
How did the Provincetown Players contribute to O'Neill's success?
Does O'Neill's Mourning Becomes Electra differ thematically from Aeschylus's Oresteia (458 b.c.e.)?
What is the significance of the masks in The Great God Brown?
How does the setting of The Iceman Cometh facilitate the realization of the play's theme?
Plays depend for their success on audiences. Would O'Neill's long plays have been more effective if he had shortened them substantially?
Other Literary Forms
(Critical Edition of Dramatic Literature)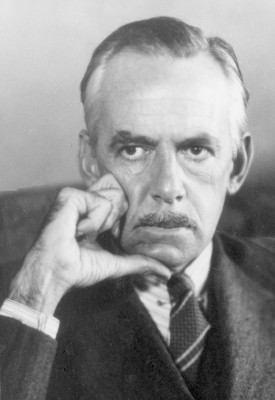 Although primarily known for his plays, Eugene O'Neill also wrote poetry and a large amount of correspondence, collected in several volumes and published posthumously. Among these are "The Theatre We Worked For": The Letters of Eugene O'Neill to Kenneth MacGowan (1982), edited by Jackson R. Bryer and Ruth M. Alvarez and containing an introductory essay by Travis Bogard; "Love and Admiration and Respect": The O'Neill-Commins Correspondence (1986), edited by Dorothy Commins; and "As Ever, Gene": The Letters of Eugene O'Neill to George Jean Nathan (1987), edited by Nancy L. Roberts and Arthur W. Roberts. O'Neill's poems were published in Poems, 1912-1944 (1979) and were edited by Donald Gallup. His unpublished or unfamiliar writings were published in The Unknown O'Neill (1988), edited by Travis Bogard.
Achievements
(Critical Edition of Dramatic Literature)
Eugene O'Neill has been called, rightly, the father of modern American drama, not only because he was the first major American playwright but also because of the influence of his work on the development of American theater and on other dramatists. In addition to achieving both popular success and critical acclaim in the United States, O'Neill has achieved an international reputation. Produced throughout the world, his plays are the subject of countless critical books and articles. In many of his plays, O'Neill employed traditional themes such as the quest, while in others he treated subjects that had gone largely unexamined on the American stage, particularly subjects concerning human psychology. Although many of his works are now universally acclaimed, initial critical reaction to the emotional content of some of these plays was mixed. In addition to breaking new ground in theme and subject matter, O'Neill was innovative in his use of technical elements of the theater. He experimented with such devices as masks, "asides," and even the stage itself as vehicles to further themes. Moreover, in an effort to achieve for the drama the broad temporal spectrum of the novel, he experimented with dramatic time, presenting two of his works in trilogies of nine acts each. Although some of O'Neill's dramatic and theatrical experiments were less well received than others, his reputation is now secure; his plays continue to be widely produced throughout the world, both on the stage and on film, because they speak to the human experience that is shared by all.
Eugene O'Neill
(20th-Century Biographies)
Early Life
Eugene Gladstone O'Neill was born in a Broadway hotel at a corner of Times Square on October 16, 1888. His father, James O'Neill (1846-1920), came to the United States from Ireland when he was ten and established himself as a talented Shakespearean actor, expected to inherit the mantle of Edwin Booth. In 1883, the elder O'Neill opened as the protagonist Edmond Dantès in a dramatization of The Count of Monte-Cristo (1844-1845), by Alexandre Dumas, père. The play proved a spectacular success, and James O'Neill toured with it for the next fifteen years, earning up to forty thousand dollars annually to assuage his incessant fear of poverty. Later, the father came to believe that he had sacrificed his opportunity for greatness upon the altar of materialism. His son took this regret as a cautionary lesson and resolved never to compromise his artistic...
(The entire section is 5,065 words.)