Author Profile
(Society and Self, Critical Representations in Literature)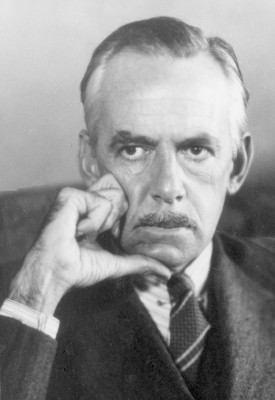 Eugene O'Neill was born to a miserly, unfulfilled Irish American actor and a shy, devoutly Catholic mother who became a morphine addict while recovering from his birth. His conflict-filled, dysfunctional family became a focus of his writing. His formal education included time at parochial schools and one year at Princeton University, but his informal education, in his years as a seaman, drifter, and journalist, probably mattered much more in his life. Despite the powerful lure of the sea, he decided to become a dramatist after a suicide attempt and hospitalization for tuberculosis.
O'Neill's emerging identity, soon reflected in his writing, included guilt over his mother's illness and resentment against his father. Another frequent theme in O'Neill's plays is alcoholism, which O'Neill saw claim his brother James. Other themes include struggles with spirituality, religious and intellectual rebellion, and alienation and isolation from the material world. Among early works, Anna Christie is a poignant depiction of pain and betrayal. O'Neill's alienated youth appears again in The Hairy Ape, which deals with modern human isolation. Desire Under the Elms strongly portrays betrayal and jealousy within a family.
First to translate European expressionism into an American setting, O'Neill had great intellectual curiosity. He started to shape American theater with the expressionistic The Emperor Jones, which explores the theme of race, identity, and alienation. Mourning Becomes Electra uses Greek tragic elements and experimental form to explore family behavior. Ah, Wilderness! is a comic, nostalgic imagining of his fantasy childhood.
Steadied by his third marriage, O'Neill withdrew from public life in 1934. Family tragedy followed him with estrangement from his three children and the suicide of his eldest son. Despite O'Neill's alcoholism, a hereditary nervous disease limiting his motor functions, and various neuroses, he struggled to write some of...
(The entire section is 469 words.)