Discussion Topics
(Masterpieces of American Literature)
Identify the criticisms frequently made of Erskine Caldwell's work in the 1930's. Are any of them based on common obsessions of the time and might well be judged unfair from today's perspective?
What character traits of Jeeter Lester in Tobacco Road help make him an acceptable protagonist despite his many serious faults?
What themes in Tobacco Road and God's Little Acre most clearly mark them as Depression-era novels?
What distinctively southern attitudes and values permeate Caldwell's fiction?
Caldwell is reputed to possess a "comic vision." Is a comic vision more than merely seeing "the funny side of life"? Does it require happy endings? What do you think is the essence of a comic vision?
Other Literary Forms
(Literary Essentials: Short Fiction Masterpieces)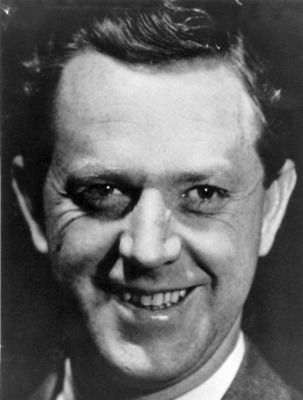 The corpus of Erskine Caldwell's work includes more than fifty-five volumes published in forty-three languages, with more than eighty million copies sold. Caldwell wrote approximately thirty novels, three books of social criticism and travel sketches, two autobiographies, two books for children, four "photo-text" coffee-table books, screenplays for Hollywood, and various pieces as a newspaper correspondent. His novel Tobacco Road (1932) was adapted to the stage by Jack Kirkland and ran for 3,182 performances.
Achievements
(Literary Essentials: Short Fiction Masterpieces)
Erskine Caldwell is finally regaining his place as one of the United States' important writers. In a remarkable literary career that covered more than six decades, Caldwell gained fame in the early 1930's for his novels Tobacco Road and God's Little Acre (1933). He became one of the country's most controversial, banned, and censored authors, as well as one of the most financially successful. For some years it even became fashionable to denigrate his work, and he lapsed into relative obscurity for a time, but the 1980's witnessed a revival. Caldwell, who always preferred a quiet life, lived long enough to see the change in public opinion. He remains first and foremost a southern writer who belongs to the naturalistic tradition. He was instrumental in promoting a realistic portrayal of life in the United States, particularly the South. His style of writing has always been simple and direct. Caldwell often has been associated with Tennessee Williams and William Faulkner as one of the South's celebrated authors. In fact, Faulkner once praised the writer for his fiction. Caldwell's wide range of literary output is remarkable and encompasses short stories, novels and novellas, text-picture documentaries, and children's books. Throughout his life Caldwell received a number of awards ranging from the Yale Review award for fiction in 1933 to the Republic of Poland's Order of Cultural Merit in 1981. Two years later he was given the Republic of France's Commander of the Order of Arts and Letters and the following year was elevated to the select body of the American Academy of Arts and Letters.
Other literary forms
(Survey of Novels and Novellas)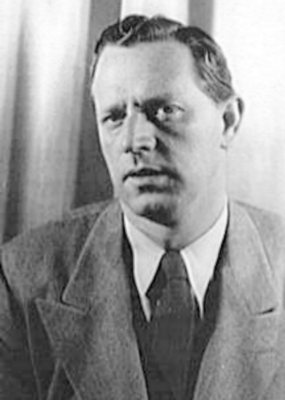 Erskine Caldwell's first published work was "The Georgia Cracker," a 1926 article. Other pieces were printed in "little" magazines, and then in Scribner's Magazine. For several decades, he regularly wrote articles for magazines and newspapers. He produced several nonfiction books, some in collaboration with photojournalist Margaret Bourke-White (at one time his wife): You Have Seen Their Faces (1937), North of the Danube (1939), All-Out on the Road to Smolensk (1942), and Russia at War (1942). His collections of short stories include American Earth (1931), We Are the Living: Brief Stories (1933), Kneel to the Rising Sun, and Other Stories (1935), Southways: Stories (1938), and Jackpot: Collected Short Stories (1950).
Achievements
(Survey of Novels and Novellas)
Erskine Caldwell's books have been published in some thirty-four countries, with more than three hundred editions released in such languages as Croatian, Chinese, Slovene, Turkmenian, Arabic, Danish, Hebrew, Icelandic, Russian, and Turkish. Caldwell has been called the best-selling writer in the United States. In 1933, he received the Yale...
(The entire section is 1,341 words.)