Biography
(Masterpieces of American Literature)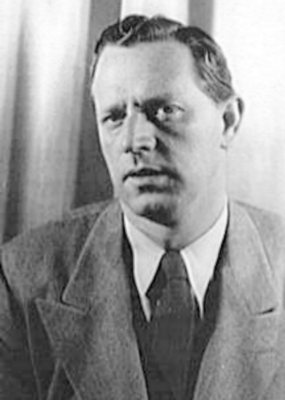 Erskine Caldwell was born in the community of White Oak, near Moreland, Georgia, on December 7, 1903, the only child of Ira Sylvester and his wife, Caroline Bell Caldwell. In following years, the little family moved often about the South, wherever Caldwell's father's duties as a minister and troubleshooter for his denomination took him, until they settled in Wrens, Georgia, in 1918. Caldwell's mother, like Ernest Hemingway's and Thomas Wolfe's, kept her son in shoulder-length curls; she refused to allow the boy to attend school until he entered the seventh grade.
In Wrens, the nearest thing to a hometown Caldwell had, the family lived an uneventful life. His father assumed a permanent pastorate, and both parents took jobs at the institute (or high school). Ira Sylvester, a man of great good will and unflagging philanthropy (though modest athletic ability), organized the school's first sports program and served for many years as its football, basketball, and baseball coach. Caroline Caldwell was a teacher of English. Known as Skinny, as much for his elongated frame as his first name, Erskine attended school under the watchful eyes of his parents and found his first job writing one summer for the Jefferson Reporter. In time he advanced to stringer status, serving as a correspondent for some city newspapers, mainly covering baseball games.
As son of a minister, Caldwell enjoyed a respectability in tiny Wrens very different from the reputation he was later to achieve after the shocking success in 1933 of the stage version of his Tobacco Road (1932). Misled by whopping lies that Caldwell told the gullible—as did many of his literary contemporaries—and by the subject matter of Tobacco Road (1932) and God's Little Acre (1933), books often read "behind the barn," Americans came to believe that Caldwell himself had emerged from the people he depicted. The tall, redheaded, freckle-faced youth who ran in the Wrens One-Mile Relay on New Year's Day, 1920, became in following decades the nemesis of the Watch and Ward Society, "America's No. 1 cracker-barrel pornographer" (Time magazine, 1957), and a suspected agent of the Kremlin.
In Wrens, Caldwell wrote newspaper copy and an occasional story and chauffeured a doctor on rural house calls, where he saw how blacks lived and discovered the living conditions of tenant farmers on the sandy roads that crisscrossed the countryside outside the town. In Wrens Caldwell developed the searing social conscience that boils below the apparent indifference of his fiction.
After finishing high school, Caldwell left for his father's alma mater, Erskine College, in South Carolina. He stayed there only a year and a half before transferring to the more challenging University of Virginia on an obscure scholarship for a descendant of a Confederate veteran. At Charlottesville, Caldwell discovered the "little magazine," the trying ground for young writers, that he was soon to deluge with short stories from his own typewriter. There, too, he read Theodore Dreiser's powerful Sister Carrie (1900), some of the stories of the young Ernest Hemingway (just coming into prominence), and a book that affected his whole generation, Sherwood Anderson's Winesburg, Ohio (1919). He also studied writing formally.
At the end of his second year, Caldwell pushed north as far as Philadelphia, where he spent a summer term at the Wharton School of Finance before moving to Scranton, Pennsylvania, to unpack crates in the cellar of Kresge's—a discount store, the predecessor of Kmart. On the basis of limited football experience at Erskine College, he played right end for three games on a semiprofessional team, where he found himself completely outclassed. Experiences such as these, greatly exaggerated, eventually adorned his book jackets to serve as evidence of a life colorful enough to rival Jack London's.
The next spring Caldwell eloped with the first of his four...
(The entire section is 1,960 words.)