Other literary forms
(Survey of Novels and Novellas)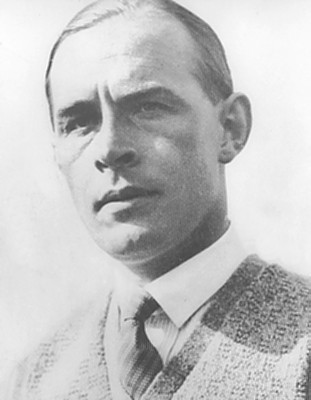 Poetry, adventure stories, and articles by Erich Maria Remarque (ruh-MAHRK) appeared in the 1920's in German newspapers and magazines before the young author had assumed his pen name, and the novel Die Traumbude was succeeded by Station am Horizont, a novel that first appeared in installments in the journal Sport im Bild. In the United States, several novels by Erich Maria Remarque reached mass circulation in magazines such as Collier's and Good Housekeeping before being published as single titles.
The film The Other Love (directed by André De Toth and released in 1947) was based on Remarque's unpublished story "Beyond," and the story "Der letzte Akt" (1955) was based on his screenplay of the book Ten Days to Die (1955) by Michael A. Musmanno, concerning the Nuremberg Trials of Nazi war criminals. Questions of guilt and moral responsibility in wartime, dominant themes in Remarque's works, are treated also in his two-scene play Die letzte Station, which was produced in Germany in 1956 and was adapted in 1974 as Full Circle.
Achievements
(Survey of Novels and Novellas)
All Quiet on the Western Front is one of the world's most successful novels. Within months after its appearance, it was widely translated and distributed, and some four decades later its author observed that the work had been translated into almost fifty languages and had a circulation of twenty to thirty million copies, including so-called pirated editions. Only in the degree of its popularity, however, was this book exceptional among Erich Maria Remarque's works, for Arch of Triumph and The Night in Lisbon were also best sellers, and more than half of his novels, as well as a short story, have been adapted into films.
Remarque's choice of subject matter explains the primary reason for his appeal. In his novels set against the background of the world wars, issues such as personal moral responsibility and military subordination, war guilt, and pacifism are treated from the perspective of the soldier. His novels set in the Weimar Republic depict the dislocation and disorientation of that era, a time of inflation, unemployment, and political unrest. Finally, his exile novels depict the fate of emigrants and exiles from Hitler's Third Reich.
The interest evoked by Remarque's choice of subject is heightened by a streamlined, uncomplicated style that moves quickly and lends itself with an objective, semidocumentary tone to the excitement of automobile racing, the suspense of chase and pursuit, the stark horror of war, or the brutalities of a concentration camp. Consistent with the author's technique are characters drawn with such simplicity that they appear without betraying any insight into their internal lives or psychological motivations.
The ease with which Remarque's works can be read has influenced his critical reception in Germany, as has the magnitude of his commercial success. In Germany, his novels are classified as Unterhaltungsliteratur (entertainment literature), a rubric with pejorative aesthetic connotations. Nevertheless, critics are uneasy with such an evaluation, for the author's style is not banal, and moral issues are not trivialized in his work. Among readers not bound by critical predispositions, such as his English-language audience, for example, Remarque's work is more highly regarded.
Discussion Topics
(Masterpieces of World Literature, Critical Edition)
How did World War I bring out the best and the worst in Erich Maria Remarque?
Was World War I the cause or the occasion of the view of life that Remarque expressed in his novels?
Has Remarque more to tell readers about the combat or the home front in the war?
Was it necessary for Remarque as a novelist to grapple with deep philosophical problems?
Has anyone written a better novel about World War I than All Quiet on the Western Front?
Does the fact of critics' and readers' concentration on All Quiet on the Western Front unfairly diminish Remarque's reputation?
Bibliography
(Great Authors of World Literature, Critical Edition)
Barker, Christine R., and R. W. Last. Erich Maria Remarque . New York: Barnes and Noble, 1979. An...
(The entire section is 981 words.)