Other literary forms
(Survey of Novels and Novellas)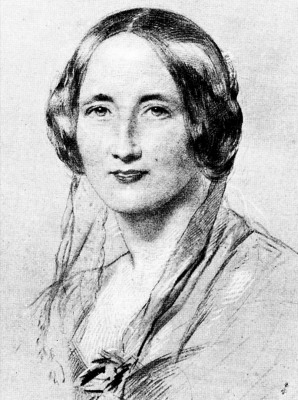 The novels of Elizabeth Gaskell (GAS-kehl) appeared in serial form in journals such as Household Words and All the Year Round, edited by Charles Dickens, and the Cornhill Magazine, edited by William Makepeace Thackeray. During the years of novel writing, she also published travel sketches, essays, and short stories. Her collections of stories that appeared in serial as well as hardcover form were Lizzie Leigh, and Other Tales (1855); Round the Sofa (1859), containing also the separate tales inset in "My Lady Ludlow"; Right at Last, and Other Tales (1860); Lois the Witch, and Other Tales (1861); and Cousin Phillis, and Other Tales (1865). Sketches of Manchester life appeared as Life in Manchester (1847) under the pseudonym Cotton Mather Mills, Esq. Gaskell's biography of Charlotte Brontë, still regarded as a standard source, appeared in 1857. The standard edition of Gaskell's work is the Knutsford edition (1906), which includes both fiction and nonfiction. The Letters of Mrs. Gaskell (1966) was edited by Arthur Pollard and J. A. V. Chapple.
Achievements
(Survey of Novels and Novellas)
The reputation of Elizabeth Gaskell sank in the modernist reaction to Victorian literature in the post-World War I period, and she was relegated to the status of a second or third-rate novelist, markedly inferior to Dickens, Thackeray, George Eliot, George Meredith, and Anthony Trollope, and even placed below Charles Kingsley and Wilkie Collins. With the reassessment of Victorian writers that has gone on since World War II, her reputation has risen, and the concerns of the feminist movement beginning in the 1970's led to such a revaluation that the scholar Patricia M. Spacks refers to her as "seriously underrated" in the twentieth century. Other women's movement writers, including Elaine Showalter, Jenni Calder, and Ellen Moers, have praised Gaskell for detailing faithfully in her fiction the relation between women and marriage, the struggle for self-achievement, and the intermixture of women's careers and public history. The sense in her work of women of all classes as victims of economic and social restrictions has caused scholars to study her work and life more closely. She has been elevated to the ranks of the major Victorian novelists.
Bibliography
(Great Authors of World Literature, Critical Edition)
Bonaparte, Felicia. The Gypsy-Bachelor of Manchester: The Life of Mrs. Gaskell's Demon. Charlottesville: University Press of Virginia, 1992. A sensitive reading of the life and fiction of Gaskell, and an innovative study treating a writer's life, letters, and works as a single "poetic text."
Chapple, J. A. V. Elizabeth Gaskell: The Early Years. Manchester, England: Manchester University Press, 1997. A good biography of Gaskell, focusing on her beginning years as a writer.
Craik, W. A. Elizabeth Gaskell and the English Provincial Novel. New York: Harper and Row, 1975. A major rehabilitation of Gaskell as an important novelist, comparing her with her contemporaries. Sets her five long fictions within the provincial novel tradition and demonstrates how she expanded the possibilities and universality of that tradition. Short bibliography and a chronology of major nineteenth century provincial novels.
Duthie, Enid. The Themes of Elizabeth Gaskell. Basingstoke, England: Macmillan, 1980. Gaskell's work and letters are drawn upon to reconstruct her imaginative world and the themes central to it. Select bibliography and index.
Easson, Angus. Elizabeth Gaskell. London: Routledge and Kegan Paul, 1979. Examines the relationship of all Gaskell's writings to her life and times, tracing the source of her fiction to her culture. Select bibliography and index.
Foster, Shirley. Elizabeth Gaskell: A Literary Life. Palgrave, 2002. Part of the "Literary Lives" series. This accessible introduction to the author relies on best available biographies. It offers interesting comparisons of Gaskell's novels with others of the period and emphasizes women's issues as addressed by Gaskell.
Gaskell, Elizabeth. Further Letters of Mrs....
(The entire section is 903 words.)