Other Literary Forms
(Literary Essentials: Short Fiction Masterpieces)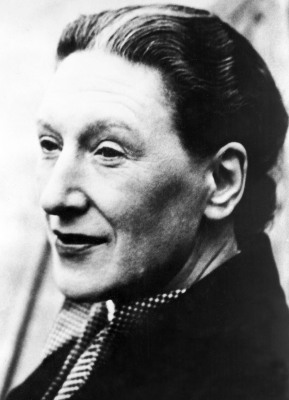 Elizabeth Bowen is as well known for her ten novels as she is for her short-story collections. She also wrote books of history, travel, literary essays, personal impressions, a play, and a children's book.
Achievements
(Literary Essentials: Short Fiction Masterpieces)
Elizabeth Bowen's career is distinguished by achievements on two separate, though related, fronts. On the one hand, she was among the most well-known and accomplished British women novelists of her generation, a generation which, in the period between the wars, did much to consolidate the distinctive existence of women's fiction. Bowen's work in this area is noteworthy for its psychological acuity, sense of atmosphere, and impassioned fastidiousness of style.
As an Anglo-Irish writer, on the other hand, she maintained more self-consciously than most of her predecessors an understanding of her class's destiny. Themes that are prevalent throughout her work—loss of innocence, decline of fortune, impoverishment of the will—gain an additional haunting quality from her sensitivity to the Irish context. Her awareness of the apparent historical irrelevance of the Anglo-Irish also gives her short stories in particular an important cultural resonance.
Other literary forms
(Survey of Novels and Novellas)
The first seven novels that Elizabeth Bowen (BOH-uhn) produced were republished by Jonathan Cape in Cape Collected Editions between the years 1948 and 1954, when Cape also republished four of her short-story collections: Joining Charles (1929), The Cat Jumps, and Other Stories (1934), Look at All Those Roses (1941), and The Demon Lover (1945). Other collections of her short stories are Encounters (1923), Ann Lee's, and Other Stories (1926), Stories by Elizabeth Bowen (1959), and A Day in the Dark, and Other Stories (1965). The Demon Lover was published in New York under the title Ivy Gripped the Steps, and Other Stories (1946); this work, as the original title indicates, has supernatural content that scarcely appears in Bowen's novels. Bowen's nonfiction includes Bowen's Court (1942), a description of her family residence in Ireland; Seven Winters (1942), an autobiography; English Novelists (1946), a literary history; Collected Impressions (1950), essays; The Shelbourne: A Center of Dublin Life for More than a Century (1951), a work about the hotel in Dublin; A Time in Rome (1960), travel essays; and Afterthought: Pieces About Writing (1962), which collects transcripts of broadcasts and reviews. A play that Bowen coauthored with John Perry, Castle Anna, was performed in London in March, 1948.
Achievements
(Survey of Novels and Novellas)
Considered a great lady by those who knew her, Elizabeth Bowen draws an appreciative audience from readers who understand English gentility—the calculated gesture and the controlled response. Bowen's support has come from intellectuals who recognize the values of the novel of manners and who liken her work to that of Jane Austen and Henry James. Her contemporaries and colleagues included members of the Bloomsbury Group and scholars of Oxford University, where the classical scholar C. M. Bowra was a close friend. Many readers know Bowen best through her novel The Death of the Heart and her short stories, especially "The Demon Lover," "Joining Charles," and "Look at All Those Roses," which are frequently anthologized in college texts. Bowen was made a Commander of the Order of the British Empire in 1948, and she was awarded an honorary doctor of letters degree at Trinity College, Dublin, in 1949, and at Oxford University in 1957. She was made a Companion of Literature in 1965.
Discussion Topics
(Masterpieces of World Literature, Critical Edition)
How might Elizabeth Bowen's sensitivity to the complexity of Irish social history be accounted for?
Consider how Bowen's skill at dialogue, rather than action, helps move the plot along in The Death of the Heart or in one of her other novels.
Weigh the advantages and disadvantages of Bowen's grammatical and syntactical challenges to the reader.
Explain why, in The Death of the Heart, Matchett's qualities make her "a perfect servant."
Biographer Victoria Glendinning ranked Bowen as one...
(The entire section is 1,510 words.)