Biography
(Great Authors of World Literature, Critical Edition)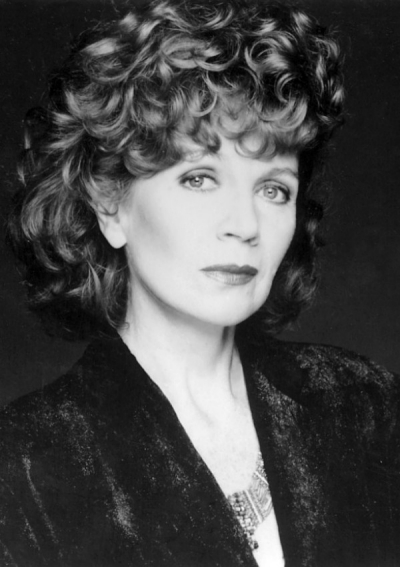 Josephine Edna O'Brien is a prolific Irish writer in several genres. In general, she is more esteemed in the United States than she is in the British Isles, where the "Irishness" of her work is less of a novelty. O'Brien is either much admired as an archetypal fighting Irishwoman or much scorned for her melodramatic posturing; responses are rarely lukewarm. Writing almost always from a female point of view, she is a splendid illustrator of the Irish scene in the 1940's and 1950's. It is when her women grow up and join the cosmopolitan world of London and the jet set's Europe, with its glitz and promiscuity, that some readers find her work less satisfactory.
O'Brien was born on a farm in County Clare, in the western region of Ireland, on December 15, 1930 (some sources say 1932). Her strict Roman Catholic upbringing in a household dominated by a tough, hard-drinking, improvident father and a passive-aggressive, long-suffering mother is central to all of her best work. The backdrop of this "pagan place" and the people in it, to whom she seems bound even as an adult, is best shown in her Country Girls trilogy and in the autobiographical Mother Ireland. From the oppressively close-knit village community of Scarriff, O'Brien first broke away to become a boarder at the Convent of Mercy, Lough Rea, County Galway. From there she moved to Dublin. In the capital she met and in 1954 married the established novelist Ernest Gebler, with whom she had two sons. The marriage was dissolved in 1964 after a bitter custody battle.
O'Brien's relationship with Gebler was important in getting her started as a writer. They have disagreed in print about just what, or how great, his contribution to her early novels was, but the fact is that in England, to which they had moved, O'Brien began publishing at a furious pace, a pace which she maintained for almost twenty years. The Country Girls brilliantly introduced readers to the two female figures who would subsequently represent O'Brien's concern for love and connection among people in hostile family, religious, and social environments. Cait is the first-person narrator and a sensitive romantic; Baba is her alter ego and a volatile scapegrace. The Lonely Girl continues their saga two years later. Cait is again the narrator. She describes her involvement with the cultivated snob Eugene Gaillard (whose initials, it has been noted, are those of O'Brien's former husband) and her subsequent sailing alone to England. Girls in Their Married Bliss addresses the two women's problems with the stresses of married life.
This trilogy would indeed present a bleak picture of a woman's lot in a world of parental, male, and Church repression were it not for O'Brien's increasingly successful experiments with technique and style; in these she follows James Joyce, whom she greatly admires. Her saving grace is an ironic humor. O'Brien supplies tangible, sensory details and variations in perspective. Her prodigious recall is a feature remarked upon by her critics, including Philip Roth, who wrote a preface to her short-story anthology A Fanatic Heart. In her early trilogy are present in microcosm all the themes of her subsequent work: loneliness, the longing for escape and adventure (often sexual), the repression of the Church, strangling family ties (the brutal father, the martyrlike mother), and the courageous hope with which life must be lived.
Night is O'Brien's most Joycean novel and perhaps her best work. Here the whining Cait figure is abandoned, and the Baba figure (Mary) is given full rein. Beginning with the first paragraph, the unconciliatory tone of her monologue is established. "I am a woman," Mary affirms, and she proceeds to weave together the threads of her (and O'Brien's) story. An outsider, merely house-sitting in London, she reviews her pilgrimage to "the higher shores of love." The details are familiar: the vicious...
(The entire section is 1,914 words.)