Biography
(History of the World: The Renaissance)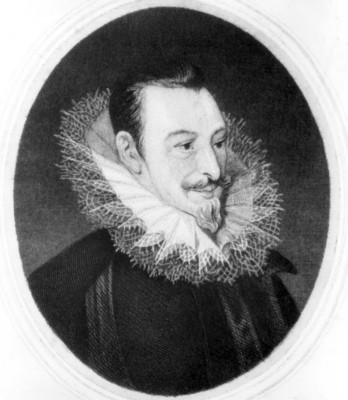 Article abstract: Reflecting both Renaissance and Reformation ideals in his Christian humanism, Spenser incorporated classical, Continental, and native English poetic traditions to create in his epic The Faerie Queene, the quintessential statement of Elizabethan national and moral consciousness.
Early Life
Little is known about Edmund Spenser's life. He was born about 1552, one of the three children of Elizabeth and John Spenser (a Lancashire gentleman by birth who had settled in London and become a free journeyman of the Merchant Taylors' Company). The family's income must have been limited, because a wealthy Lancashire family assisted with Edmund's education. At the Merchant Taylors' School from 1561-1569, he was influenced by the famous humanist educator Richard Mulcaster, who imparted to Spenser the notion that a man must use his learning in the service of the public good (usually as a courtier advising his prince). During this period, Spenser demonstrated his Reformation sympathies by contributing several verse translations to A Theater for Worldlings (1569), a strongly anti-Catholic work.
Spenser matriculated at Pembroke Hall, Cambridge University, in 1569 as a "sizar," or poor scholar; there he continued his study of the Greek and Latin classics and contemporary French and Italian literature. Spenser was also fascinated by the mystical elements in Plato and the writings of the Italian Neoplatonists Pietro Bembo and Marsilio Ficino. Spenser's Neoplatonism was always blended with staunch Protestantism, which was strengthened by Cambridge's Puritan environment. While at Cambridge, Spenser formed a friendship with Gabriel Harvey, a university don; the two shared a concern with poetic theory and hoped for a revival of English verse.
After receiving his B.A. in 1573 and his M.A. in 1576, Spenser, in true Renaissance fashion, became a man of action as well as of letters. He served as secretary to John Young, Bishop of Rochester, and was later employed by Robert Dudley, the Earl of Leicester, whose nephew Sir Philip Sidney was well known for his promotion of English poetry (his famous Defence of Poesie was published posthumously in 1595).
It is to Sidney that Spenser's first major work, The Shepheardes Calender (1579), is dedicated. Heralding a new movement in English verse, The Shepheardes Calender consists of twelve pastoral eclogues, one for each month. The classical eclogue records shepherds' songs and conversations about their simple lives. Vergil had established the form as a preparation for the greater genre of epic, dealing with war instead of love and with the founding of a great civilization. Spenser thus identified himself as England's epic poet, who would sing the praises of the nation and its sovereign: In the April Eclogue, Colin Clout (Spenser's shepherd persona) sings the beauties of the shepherdess Elisa (Elizabeth I).
Moreover, Colin Clout is a shepherd (pastor in Latin) in the spiritual sense; the eclogues can be read as a satiric critique of contemporary ecclesiastical practices, and the poet-shepherd, like Moses and Christ, is also a prophet. Spenser thus established himself within both classical and Christian contexts. He also proclaimed himself truly English by deliberately using archaic language, which provides a rustic "native English" tone and, more important, identifies Spenser as the heir of Geoffrey Chaucer. Spenser was eminently qualified for this role: The Shepheardes Calender displays both his humanist learning and his technical skill (he experimented with thirteen different meters in the work). In an age that encouraged self-fashioning, Spenser firmly established himself as Elizabeth's "poet laureate."
Life's Work
In 1580, Spenser was appointed secretary to Lord Grey of Wilton, the Lord Deputy of Ireland; with the exception of a few visits to England, Spenser lived the rest of his life in Ireland, and his love of the Irish countryside is...
(The entire section is 2,678 words.)