Edith Wharton Biography
Edith Wharton became the first woman to win a Pulitzer Prize for literature for her novel The Age of Innocence (1921). Although wealthy and female, she was also one of the few American civilians who traveled to the front lines in France during World War I. She wrote a series of articles about that experience, and in 1916 was named a Chevalier of the Legion of Honor. She remained in France until her death in 1937, although she did return to the United States on one occasion to get an honorary doctorate degree from Yale. Despite the time she spent away from the United States, Edith Wharton is celebrated for her novels that perfectly captured (and gently criticized) the upper class in America.
Facts and Trivia
"Keeping up with the Joneses" is a phrase coined about Edith Wharton's family. She was born Edith Newbold Jones, and her privileged lifestyle inspired many of her finest works.
Wharton had many influential ancestors, including Ebenezer Stevens, who participated in the Boston Tea Party.
Wharton once said this about the critical response to her writing: "After all, one knows one's weak points so well that it's rather bewildering to have the critics overlook them and invent others."
Wharton was divorced from her husband in 1913, but rather than view a divorce as scandalous she saw it as a "diploma of virtue."
Wharton was working on a novel, The Buccaneers, at the time of her death. The unfinished novel was published in 1938, and a version completed by author Marion Mainwaring was published in 1993.
Biography
(History of the World: The 20th Century)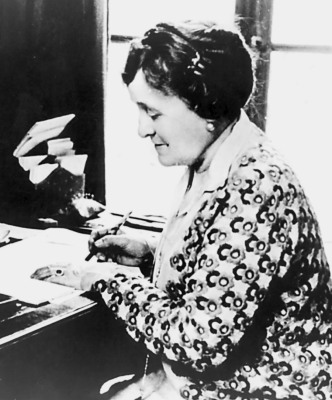 Article abstract: Edith Wharton was a novelist who was noted for her portrayal of the decline of New York aristocracy and for her characters' trapped sensibilities.
Early Life
Edith Newbold Jones, the daughter of George Frederic Jones and Lucretia Stevens Rhinelender Jones, was born into a society of aristocrats who led a leisured, proper life and disdained business and politics. Wharton's family was a prime example of "old" New York: moneyed, cultivated, and rigidly conventional.
According to custom, young Edith was educated by tutors and governesses. She also spent much of her childhood abroad with her family. Edith was forbidden to read literary "rubbish," so she fell back on the classics on her father's bookshelves. Despite her culture and education, Edith was expected to excel primarily in society, which involved rigid adherence to proper manners, dress, and lifestyle.
In 1885, Edith was married to another American socialite, Edward Wharton, an easygoing and unintellectual man. The Whartons led an affluent, social life in America and in Europe, uninterrupted by children or financial concerns.
Although Edith Wharton performed her social tasks well, her duties were not enough for her hungry mind. She began writing poems, stories, books on interior decorating, and travel pieces. Her husband was embarrassed by his wife's writing, and her friends also did not approve. Fortunately, Edith Wharton made the acquaintance of writer Henry James. James not only supported her writing but also served as her confidant throughout periods of emotional turmoil. Although Edith claimed that she wrote for distraction, her diary notes that only by creating another imaginary world through writing could she endure the "moral solitude" of her marriage. Despite obvious incompatibilities, Edith and Edward lived together for twenty-eight years. That they did not divorce until 1913 is probably because of conservative class traditions.
Wharton's divorce plus other personal tensions spurred her to do some of her best work. She converted her anguish into writing about the corrosive effects of social class upon a woman's identity. Young Edith Wharton found her society's indifference to anything but forms stultifying. Much of her writing examines the superfluous details of a refined class frozen in convention. Wharton also portrayed struggling characters trapped by...
(The entire section is 4,714 words.)