Download The Dream of a Common Language Study Guide
Subscribe Now
The Dream of a Common Language
(Literary Masterpieces, Volume 17)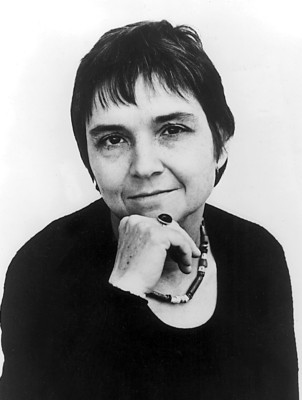 This is the tenth volume of poetry which Adrienne Rich has published. It includes her ninth volume, Twenty-One Love Poems, which was first published in a hand-printed, limited edition at Effie's Press, Emeryville, California. The Dream of a Common Language is a continuation of Poems, Selected and New, 1950-1974, which documented the poet's social and psychological upheavals as she tried to work in a heterosexual world. The primary imagistic pattern was the circle, the symbol of unending search and pain which women and men encounter: "For us the work undoes itself over and over:/The grass grows back, the dust collects, the scar breaks open" ("Ghazals: Homage to Ghalib 7/14/68:ii"). Beyond the repetition of old patterns and injuries, however, the poems charted the emergence of a feminist sensibility as they attempted to create a new language which would convey women's social experiences. They moved from tight, rhymed analyses of dead-ended relationships in the 1950's and 1960's to fuller, more prosaic, daring statements about female/female relationships in the 1970's.
The Dream of a Common Language is clearly the product of twenty-five years of personal and poetic turmoil and continues themes begun in her last single book of poetry, Diving into the Wreck, Poems 1971-1972. With this new collection, Rich explores women's love, women's history, women's living in the present. Importantly, Of Woman Born: Motherhood as Experience and Institution (1976), which is Rich's only book-length prose work to date, is written concurrently with the poems in The Dream of a Common Language. The title suggests Rich's familiar concern with woman's life as manifested in micro- and macrospheres and examines intellectually the nature of motherhood. The Dream of a Common Language is concerned less overtly with motherhood but openly explores women's relationships with one another, not only as mothers and daughters but as sisters and lovers. Much of the imagery is familiar to readers of Rich, but here we see the patterns used in a new way. There is a daring freshness about the poems, an unabashed candor about her own love life, and an admirable availability of her consciousness to women's search for commonality and self-understanding.
The volume consists of seventy-six pages divided into three sections: I. Power, II. Twenty-One Love Poems and III. Not Somewhere Else, But Here. The poems in Section I were composed during 1972-1975, in Section II during 1974-1976, and in Section III, during 1974-1977. The lack of a strict chronology supports the cyclic, ruminating style of this collection. The poems are grouped ostensibly by theme, but the themes of women loving women, of women struggling to discover their own metaphors for experience, of women dying in the process of being reborn, pervade each section. The divisions thus seem arbitrary, the poems in each section appearing to be contemporaneous with the ones in another...
(The entire section is 1,796 words.)