Dorothy Parker Biography
Dorothy Parker once joked that she married her first husband to escape her name (Rothschild). She was a vibrant and complicated woman who is mainly remembered for her acerbic wit. Parker began her literary career as an editorial assistant for Vogue. While working as a theater critic for Vanity Fair, she became one of the founding members of the Algonquin Round Table, a sharp-tongued group of magazine and newspaper writers. Parker wrote many poems and short stories, but is most famous for her book reviews in The New Yorker known as "Constant Reader." Parker moved to Hollywood in 1934 and worked on several films, but her vocal support of left-wing causes found her blacklisted. Parker's personal life was fraught with marriages and affairs, suicide attempts and alcoholism, but in her writing, she is cool personified.
Facts and Trivia
Dorothy Parker was married three times, twice to screenwriter Alan Campbell.
Later in life, Parker criticized her once beloved Algonquin comrades, saying they were "just a bunch of loudmouths."
Parker was arrested in Boston in 1927 for protesting against the controversial executions of two men, Ferdinando Sacco and Bartolomeo Vanzetti. She was charged with "loitering and sauntering" and fined $5.
Dorothy Parker left her estate to the Dr. Martin Luther King Jr. Foundation. In 1988, the NAACP buried her ashes outside its headquarters.
Parker has been memorialized on a stamp, in several plays, and in numerous films, including Mrs. Parker and the Vicious Circle and Dash and Lilly.
Biography
(History of the World: The 20th Century)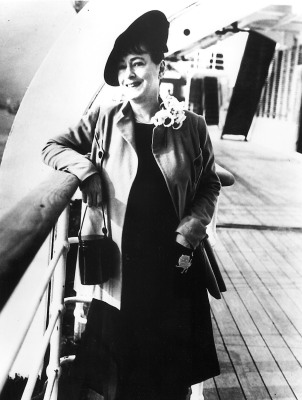 Article abstract: Parker's ironic wit, astute observations, and acute verse, along with her place at the Algonquin Round Table, made her one of the twentieth century's most popular writers.
Early Life
Dorothy Rothschild was born on a rainy August night in 1893, at her family's summer home on the shore of West End, New Jersey. Her father, Jacob Henry Rothschild, was the son of German-Jewish immigrants who came to the United States in the wake of the revolutions that spread across Europe in 1848. J. Henry, as he preferred to be known, joined his father in the men's furnishings business. In 1868, he fell in love with his neighbor, Eliza Annie Marston, the daughter of Christian English gun merchants. The disapproval of her family kept the two apart for ten years, during which time Eliza took a job teaching public school; they finally married in 1878.
Dorothy, who was born when Eliza was forty-two years old, was the last of four children. The family lived the comfortable lives of the upper middle class, hiring Irish maids and residing on the fashionable Upper West Side. Disaster, however, does not acknowledge wealth: On July 20, 1898, when Dorothy was four years old, Eliza died of a combination of acute colic and heart disease.
Within less than two years, Henry married another well-educated gentile, Eleanor Francis Lewis. Dorothy cordially despised both her and the Blessed Sacrament Academy where Eleanor convinced Henry to enroll her as a day student. Eleanor's determination to see Dorothy accept Christian dogma kept the two at constant loggerheads. Their struggles ended in April, 1903, when Eleanor died suddenly of a cerebral hemorrhage.
After Eleanor's death, Dorothy attended the academically rigorous Miss Dana's School in Morristown, New Jersey, where she learned Latin and French and was required to recite poetry. She graduated in 1911. From that moment until her father's death in 1913, Dorothy's social life revolved around tedious parties, piano playing, and composing silly rhymes to send to her father while she sat on the wide verandas of various seaside hotels.
Henry's death on December 28, 1913, marked the end of Dorothy's comfortable, middle-class life for a time. After the siblings divided up the household goods, Dorothy was forced to support herself by playing the piano at various Manhattan dance schools. She amused herself in the off-hours...
(The entire section is 2,958 words.)