Author Profile
(Society and Self, Critical Representations in Literature)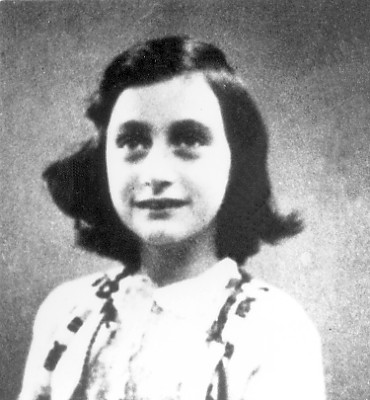 Life in Germany had become difficult by 1929, when Anne Frank was born to a Jewish family. Poverty, unemployment, and dissatisfaction with the government caused increased numbers to join the National Socialist German Workers' Party, commonly known as the Nazi Party. Its leader, Adolf Hitler, believed in the superiority of the German race and blamed Jews for the country's problems. By 1933, democracy in Germany had ceased to exist and a campaign of anti-Semitism had begun. Otto Frank decided to move his family to the Netherlands, a country of religious tolerance. Germany invaded the Netherlands in May, 1940.
In June, 1942, Anne celebrated her thirteenth birthday and received a diary, the perfect outlet for her active mind. This diary eventually allowed readers an insight into the cultural and personal identity of a perceptive adolescent who recorded factual accounts, feelings, and fears. Less than a month later, the Franks were forced to go into hiding, and Anne's writings continued in the secret annex behind Otto Frank's offices.
Eventually, four more people joined the Franks in the hiding place. It was difficult, as privacy was lacking, fear of discovery constant, and nerves always on edge. Anne was still a typical adolescent; she studied, read, and struggled. The struggle involved maturing, acquiring self-confidence, and wrestling with depression. Additionally she was confused, unable to comprehend the emotional suffering of everyone in hiding. Anxiety plagued her and the sensitivity of a thirteen-year-old was sharpened. She wrote: "Sometimes I believe that God wants to try me, both now and later on; I must become good through my own efforts."
Anne's writing consoled and comforted her, recording the...
(The entire section is 426 words.)