Critical Overview
(Drama for Students)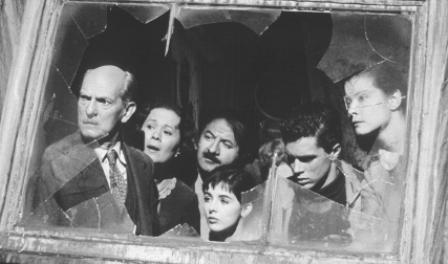 After several years in creation, in 1956 Goodrich and Hackett's adaptation, The Diary of Anne Frank, opened on Broadway to immediate critical acclaim. Brooks Atkinson, theater critic for the New York Times, called it a ''lovely, tender drama'' and lauded Goodrich and Hackett for treating Anne Frank's diary ''with admiration and respect.'' He noted that creating a play out of the diary was practically ''impossible'' yet asserted that Goodrich and Hackett ''have absorbed the story out of the diary and related it simply.'' New York Herald Tribune reviewer Walter Kerr saw the play in a similar manner. Goodrich and Hackett, he wrote, ''have fashioned a wonderfully sensitive narrative out of the real-life legacy left us by a spirited and straightforward Jewish girl.'' Goodrich and Hackett won several awards for The Diary of Anne Frank, including a Tony Award for best play of the season and the Pulitzer Prize in 1956.
Critics also strongly responded to the play's optimistic message; such optimism prevails despite the death of seven of the eight people who went into hiding. ''[F]or all its pathos,'' Kerr declared, the play, was ''as bright and shining as a banner.'' Greg Evans, writing for Variety, raved about the play as an ''inspiring tribute to [the] human capacity for nobility.'' Nowhere was this spirit more evident, according to these critics, than in Anne herself, whom Atkinson called ''unconquerable because she is in love with life and squeezes the bitterness and sweetness of every moment that comes her way.''
The passage of time, however, has not been so kind to the play or its writers. Contemporary critics have tended to see the play, at best, as stilted, melodramatic, and sentimental, and at worst, as universalizing and watering down the horrors of Nazi oppression. More than forty years after the play's original production, in an article in Commentary, Molly Magid Hoagland called the play a ''construct.'' As Hoagland noted, ''As many critics have since pointed out, missing from the play were Anne's intellect, her sense of irony , her dark foreboding, her sensuality,...
(The entire section is 528 words.)