Details of a Sunset, and Other Stories
(Literary Masterpieces, Volume 19)
Download Details of a Sunset, and Other Stories Study Guide
Subscribe Now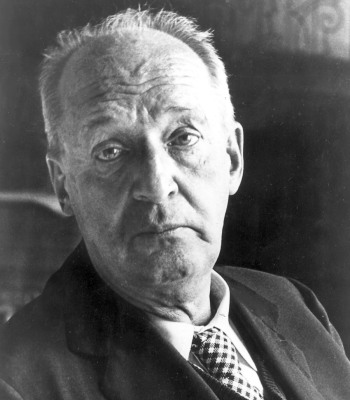 Details of a Sunset is the thirtieth volume in the long line of Vladimir Nabokov's writing. Like its predecessor of last year, Tyrants Destroyed, this is a collection of short stories. Written between 1924 and 1935 in Nabokov's native language, Russian, these stories have been translated by the author's son, Dmitri Nabokov, in collaboration with the author. Each story of the thirteen collected in this volume is introduced by Nabokov with a short paragraph reviewing the story's publication history and providing what other information the author considers pertinent.
Considered by many the twentieth century's consummate stylist and craftsman, Nabokov is known for such works as Bend Sinister, The Real Life of Sebastian Knight, Invitation to a Beheading, The Gift, Lolita, Pale Fire, and Ada. One should note, however, in approaching Nabokov as creator, that this man not only wrote remarkable works of fiction, but that his works spanned a wide range of subject and form, including a critical biography of Gogol, a screenplay, a drama, an autobiography, poetry, chess problems, interviews, translations, criticism, letters, and scientific articles on butterflies.
In each of his works, but perhaps most of all in his fiction, Nabokov offers a challenge to reader and critic, alike, to leave the comforts of flaccid prose where meaning lies like granite boulders on the landscape. Nabokov's prose is a high tension wire, as fully charged with meaning and multiple meaning as an electric cable carrying 150,000 volts, and almost as dangerous. One cannot approach Nabokov's fiction carelessly or inattentively. Unless the reader maintains constant vigilance, the prose will shock him—electrocute him, if you will—with a confusion caused by the overlooking of a seemingly insignificant item of information.
Nabokov's prose is strewn with deliberate and subtle traps. His writing is a maze of deadends, a mystery of false clues, an investigation hindered by tampered evidence. Nabokov approaches writing as though it were a chess problem and he a grand master. Consequently, the reader must approach Nabokov's fiction with equal seriousness if a full appreciation of his talent is desired.
Born in St. Petersburg, Russia, on April 23, 1899, Nabokov benefited from the advantages of wealth, position, and a Western European education. He learned English, French, and Russian as a child and mastered German at a later age. In 1919, he and his family, "White Russians," fled Russia to escape the consequences of the Bolsheviks' ascent to power. Following his escape from Russia, he lived in a number of European cities before his emigration to the United States in 1939. Berlin and Paris were quasi-permanent homes for the young writer during this twenty-year period that preceded his departure for America.
It is against this backdrop that Nabokov, who gained a reputation as a writer by publishing in the émigré periodicals of the time, created these stories. This is the period of his literary career's nascency, a time when White Russian enclaves existed in many European cities. Nabokov knew these enclaves well and knew also the painful reality of expatriation. Nabokov, like many of his homeless countrymen, could look back to the land of his childhood, to a land and a part of him lost irretrievably in fact but maintained in fiction. For Nabokov, his expatriation was even more painful for, not only had he lost his homeland, but also his native language—the most basic of all his literary tools.
These stories are Nabokov's attempts to look back, and at the same time to provide vignettes of émigré life. In each story Nabokov demonstrates his literary heritage, casting Tolstoy's microscopic eye over the settings and noting each detail, focusing Dostoevski's psychological eye on each character and analyzing his motives and personality. Repeatedly he heightens the commonplace to the essential of causal relationships...
(The entire section is 2,321 words.)