Biography
(Beacham's Guide to Literature for Young Adults)
Daphne du Maurier was born May 13, 1907, in London, England. Her grandfather, George du Maurier, wrote the popular novel Trilby (1894). Her parents, Gerald and Muriel du Maurier, were British actors. Du Maurier combined both her grandfather's writing skill and her parents' flair for drama in her own highly dramatic fiction. The author of sixteen novels and many short stories, as well as plays, nonfiction, and poetry, du Maurier's popular acclaim began with her first novel, The Loving Spirit, published in 1931. Sir Frederick Browning liked The Loving Spirit so much that he sought out the young author, and they married shortly after meeting. Du Maurier lived in Menabilly, which she discovered while walking in Cornwall and which became the prototype for Manderley, the setting for Rebecca. Reprinted more than forty times, Rebecca is du Maurier's most famous novel. Du Maurier died April 19, 1989, in Par, Cornwall, England.
Du Maurier specialized in Gothic romance and fantasy. Besides Rebecca, her other popular novels include Jamaica Inn and My Cousin Rachel. Hollywood has added to du Maurier's reputation. Two of Alfred Hitchcock's classic films, Rebecca (1940) and The Birds (1963), are adaptations of du Maurier's fiction. Six of her novels and stories have made the journey to the screen: Jamaica Inn (1939) with Charles Laughton and Maureen O'Hara; Frenchman's Creek (1944) with Joan Fontaine and Basil Rathbone; Hungry Hill (1947) with Margaret Lockwood; My Cousin Rachel (1952) with Richard Burton and Olivia de Havilland; The Scapegoat (1959) with Alec Guinness and Bette Davis; and Don't Look Now (1973) with Julie Christie and Donald Sutherland and directed by Nicholas Roeg.
Most critics agree that du Maurier had a special ability to create tantalizing, suspenseful plots which makes her books difficult to put down. Her fiction shows melodrama at its best—straining but not breaking the reader's credulity. Rebecca, which has received the most critical acclaim, won the National Book Award in 1938. Some critics find My Cousin Rachel to be a successfully haunting tale similar to Rebecca, while others find the plot unnecessarily long and the writing uneven.
Kiss Me Again, Stranger (1952), a collection of stories that includes "The Birds," has been admired for its suspenseful tales of psychological horror and fantasy. Don't Look Now (1971), another collection of short stories, has been praised for its suspenseful plots and well-developed characterizations. In 1969, du Maurier was granted the title of Dame Commander, Order of the British Empire, in recognition of her literary achievements.
Biography
(Novels for Students)
Daphne du Maurier was born in London, on May 13, 1907. Her grandfather was artist and novelist George du Maurier, who drew cartoons for the satiric humor magazine Punch and illustrated books, including a few of Henry James' novels; his own novel Trilby included a mystic character named Svengali, which has since become a common word in the English language. Her father was Sir Gerald du Maurier, one of the most famous actors on the English stage in the 1910s and 1920s, who first performed the role of Captain Hook in Peter Pan. Daphne, along with her sisters, was educated at home. She began publishing short stories in 1928, with the help of her uncle, who was a magazine editor, and her first novel, The Loving Spirit, was published in 1931. The following year, she married Major-General Sir Frederick Arthur Montague Browning II. Literary success came quickly. In 1936, she achieved international success with Jamaica Inn, a tale of smuggling along the Cornish coast. It was followed in 1938 by Rebecca, which became a huge bestseller. Alfred Hitchcock filmed both novels in 1939 and 1940, respectively. Hitchcock also made one of his best-known films, 1963's The Birds, from a 1952 du Maurier short story.
For more than twenty-five years, du Maurier lived at Menabilly, a country estate that was the inspiration for Manderley. Her marriage to Browning was a friendly one but not a loving one, and she kept herself occupied by writing and entertaining friends. The couple's social circle included some of the most famous people of the day, including Sir John Gielgud, Douglas Fairbanks, Jr., and the actress Gertrude Lawrence, who was rumored to have been her lover. Browning's death in 1965 came as a blow to her. She moved from Menabilly to another famous house, Kilmarth, which dated back to the 1300s. The novel The House on the Rock is about Kilmarth.
In addition to novels and short stories, du Maurier also published biographies of Branwell Brontë (the brother of Anne, Charlotte, and Emily), of her father and grandfather, and of Sir Francis Bacon. She wrote several plays, including a three-act adaptation of Rebecca. Among her autobiographical works is Myself, When I Was Young and The "Rebecca " Notebooks, and Other Memories. She also wrote several books of local history about Cornwall, where she lived.
Daphne du Maurier died in Par, Cornwall, England, on April 19, 1989, at age of eighty-one. She had not written anything in years, and it was decades since her last important piece of fiction, The House On the Strand, was published in 1969.
Biography
(Short Stories for Students)
Daphne du Maurier was born in London on May 13, 1907, the daughter of renowned actor Gerald du Maurier and granddaughter of artist and author George du Maurier. The author of seventeen novels and numerous short stories—many of which have been made into movies and television shows—du Maurier was also a playwright, essayist, and respected biographer. Millions of readers have made her one of the most beloved, but critically ignored, authors of the twentieth century.
Du Maurier and her family lived in a comfortable world insulated from hardships. Most of du Maurier's youth was spent sailing, traveling with her friends, and writing stories, which a well-connected uncle shepherded into publication. Many see her charmed and relatively easy life as one of the reasons why du Maurier's writing is much more conventional than that of her contemporaries who were busy experimenting with avant-garde techniques such as stream-of-consciousness and who were writing on war and poverty.
In 1931, du Maurier published, to critical acclaim, her first novel, The Loving Spirit, a romantic family tale. The novel so impressed thirty-fiveyear- old Major Frederick Browning that he sailed a small boat past the du Maurier country home in an effort to meet the young author. Browning and du Maurier married in 1932, and in 1946 du Maurier became Lady Browning when her husband was knighted. She and Browning had three children and a comfortable life, but all was not straightforward in du Maurier's personal life; she was widely known to have had a number of affairs, both heterosexual and lesbian.
Rebecca, her most famous and well-considered novel, was published in 1938 and received Britain's National Book Award. In 1940, Rebecca was made into a movie, which won the Academy Award for Best Motion Picture. Other du Maurier novels and stories have been made into films, including ''Don't Look Now,'' originally published in 1970, and ''The Birds.''
Du Maurier continued writing nearly to the end of her life. In 1971, a collection of her horror stories, including ''The Birds'' and ''Don't Look Now,'' was published as Don't Look Now (released in Britain as Not After Midnight). She died in Par, Cornwall, England, on April 19, 1989. According to Nina Auerbach in British Writers, the cause of death was ''stubborn self-starvation.''
Biography
(Short Stories for Students)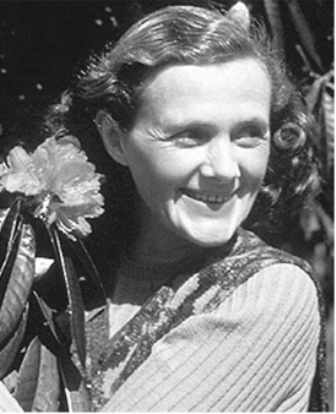 Daphne du Maurier was born on May 13, 1907, in London, England, to Gerald (an actor and manager) and Muriel (an actress) du Maurier. Her grandfather was artist and author George du Maurier (Peter Ibbetson in 1891 and Trilby in 1894). As a child, Daphne enjoyed reading and indulging in games of fantasy, which helped develop her literary talents.
She lived in Cornwall throughout most of her life, first in her parents' summer home near Plymouth and later in Menabilly, a nearby seventeenth-century estate. The gothic landscape of Cornwall, the setting for the legends of King Arthur, Tristan and Iseult, and many pirate tales, inspired her work and often became the landscape of her own fiction, most notably in her novels Jamaica Inn (1936), Frenchman's Creek (1941), The House on the Strand (1969), and the short story ''The Birds.'' She would also write a history of the area in 1967.
Wayne Templeton, in his article on du Maurier for Dictionary of Literary Biography, notes that during her adolescence, she ''began to experience an intense desire to be a boy.'' Templeton reasons that these feelings suggested an ''awakening of lesbian tendencies in an era when many people, including homosexuals themselves, believed that one person in a homosexual relationship must have female inclinations, the other male.'' In later years, she would often pretend to be a boy named Eric Avon. Due to the stigma that was attached to homosexuality, du Maurier suppressed her sexual tendencies, but often noted to friends that she kept a ''boy in a box.'' These masculine leanings influenced her novels and stories, which were often dominated by a male narrator.
She began her literary career in 1925 when she started writing dark, pessimistic verse and short stories that were clearly influenced by Katherine Mansfield Guy de Maupassant and Somerset Maugham. Her first two publications, the short stories ''And Now to God the Father'' and ''A Difference in Temperament,'' appeared in 1929 in The Bystander, a periodical edited by her uncle, William Beaumont.
While she was staying with her parents in their home in Cornwall, the twenty-four-year-old Daphne penned her first novel, The Loving Spirit, a historical romance that became a best-seller and also earned critical praise. The book inspired Frederick ''Boy'' Browning, a major in the Grenadier Guards, to meet her, and soon, the couple was married.
Templeton notes, ''while du Maurier would confess to being deeply in love with several women during her life, she would never admit, even to herself, that she was bisexual.''
Her literary reputation as an important new talent was solidified by the publication of her fourth novel, Jamaica Inn (1936). Critics noted her similarities to the gothic novels of the Brontë sisters, Jane Eyre (1847) and Wuthering Heights (1847). When Rebecca appeared, however, in 1938, critics determined that she had established her own literary voice.
Her short story collections were also well received, especially The Apple Tree: A Short Novel and Some Stories (1952), published in America as Kiss Me Again, Stranger (1953) and as The Birds and Other Stories (1963); and Not After Midnight, and Other Stories (1971), republished as Don't Look Now (1971). Successful film versions have been made of several of her novels and stories, including Rebecca, ''The Birds,'' and ''Don't Look Now.'' Du Maurier was awarded the National Book Award in 1938 for Rebecca and given the title Dame Commander by the Order of the British Empire in 1969. She died on April 19, 1989, in her beloved Cornwall.