Dalva
(Literary Masterpieces, Volume 7)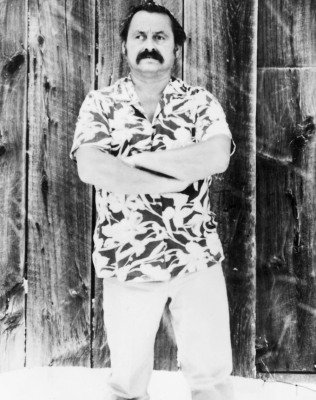 Many of the elements which have established Jim Harrison's reputation as a poet and novelist are present in Dalva These include an outdoor, Midwest setting marked by an appreciation of the natural world possessed only by those who have been reared close to it (Harrison is from rural northern Michigan) and an earthy, unsentimental approach to his story and his characters. Yet Dalva does not have the same degree of violence, cruelty, and nihilistic despair that characterize the work for which Harrison is best known: the three novellas in Legends of the Fall (1979). Dalva is indeed a story of loss and suffering, but it includes other elements: enduring love, compassion, strength, and family loyalty. It is also in parts very humorous.
The novel is divided into three parts. The heroine, Dalva, a beautiful, forty-five-year-old woman from Nebraska, is the narrator of parts 1 and 3. Part 2 is narrated by her current boyfriend, a brilliant, clumsy, self-centered, alcoholic professor named Michael. The narrative is initially set in 1986, but there are extensive flashbacks to Dalva's childhood and adolescence, to other periods in her life, and to the life of her great-grandfather, J. W. Northridge. The latter was regarded by his contemporaries as an eccentric. He befriended the Sioux Indians and traveled throughout the Midwest as an agricultural missionary, helping the Sioux adjust to their unhappy transition from hunting to farming. These flashbacks are accomplished by means of extracts from Northridge's journal, which Michael is studying in the course of his scholarly research on the Indian question and the advent of farming in Nebraska.
Harrison uses as epigraph an old saying, unattributed, which sets the tone and one of the main themes of Dalva: "We loved the earth but could not stay." In this novel, everything passes; only the earth endures. Yet the melancholy regret for the transience of things is accompanied by the search for continuity and the longing for permanence. It is no coincidence that all Dalva's family are diary writers; it is "as if they thought they'd disappear if they didn't put themselves on paper." Although they remember and mourn their losses, they must eventually make peace with the past and with themselves for the duration of their stay.
The concern with loss occurs in two separate strands of the novel: the personal life of Dalva and the collective life of the Sioux Indians during the latter half of the nineteeth century. Dalva is a woman destined to have the things women cherish snatched from her. Her father was killed in the Korean War, when she was nine. Her first lover, and the only one for whom she ever cared, was Duane Stone Horse, a half-Sioux boy who made love to her when she was fifteen and promptly disappeared from her life. Pregnant, she then learned that Duane was the illegitimate son of her own father, and therefore her half brother. Her grandfather tells her that Duane had offered to marry her but had fled when told it was impossible.
Dalva's third loss in life came when she was forced to give up her baby son at birth; thirty years later, she still knows nothing of his fate. As for Duane, she was briefly reunited with him fifteen years after he left, but he was dying from wounds received in Vietnam. He and Dalva married in secret, but Duane committed suicide the next day. Dalva told no one of this experience, although she still carries the pain of it thirty years later.
Thus, it is not surprising that Dalva is haunted by what she calls the "terrifying and inconsolable bitterness of life" and its inescapable fragility. It is through Dalva that the novel gains much of its melancholy, contemplative, reflective spirit. She sees her life in terms of repeated patterns, of circles and spirals. The past is always present to her, particularly when she visits old haunts, and she tends to project her feelings onto the natural world: When she hears sea lions...
(The entire section is 2,059 words.)