Download Daguerreotypes, and Other Essays Study Guide
Subscribe Now
Daguerreotypes, and Other Essays (Literary Masterpieces, Volume 16)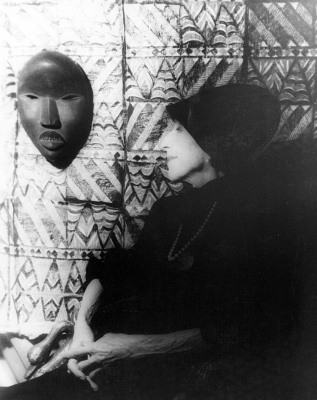 The Baroness Karen Blixen was born as Karen Christentze Dinesen in Rungsted, Denmark, daughter of a Danish officer who also served as a leftist member of parliament and wrote books on hunting as well as his military experiences. He committed suicide when she was ten, causing Karen to experience a traumatically unhappy childhood. She came to idealize her dead father and to imitate his pattern of life by uniting adventurous action with a writing career. Her mother, who came from a wealthy mercantile family, took Karen to her own mother's home after the Baron's death, and insisted that her daughter be reared in the Unitarian faith, which is unusual in Denmark.
Karen was largely brought up by governesses and taught fluent English and French, literature, art, and history. In 1904, she studied English at Oxford; in 1910, painting in Paris. In 1912, she lived in Rome with a cousin and conceived a lifelong love for Italy, in which she was to set many of her stories.
In 1913, Karen became engaged to a cousin, the Swedish Baron Bror von Blixen-Finecke. An uncle persuaded them to emigrate to Kenya, and they bought a six-thousand-acre coffee farm near Nairobi in 1914, shortly before their marriage. They were divorced in 1921, whereupon she managed the plantation alone, with her ex-husband preferring the life of a big-game hunter. In 1931, the Depression and consequent collapse of world coffee prices forced her to lose the farm. She returned sadly to Denmark, where she turned to a writing career in her mid-forties, with her brother supporting her for two years while she worked on the group of stories that was to be published in 1934 as Seven Gothic Tales.
The Baroness reverted to her maiden name for her authorial identity and prefixed to it the Old Testament pseudonym "Isak," meaning "the one who laughs." She recalled Sarah, in Genesis, who laughed when she finally bore a son in her old age after a lifetime of barrenness. Karen felt that her first book was her late-born child, and was jubilant that she had been able, through the power of her literary talent, to recover from the twin loss, in 1931, of not only her farm but also the love of her life.
Dinesen describes him in Out of Africa (1937), a prose pastoral that unites autobiography with myth. He was Denys Finch-Hatton, younger brother of a wealthy earl, handsome as the proverbial Greek god, a poet, pilot, and hunter, and a man of courage, culture, and moral probity. They would hunt together, read the Greek and Latin classics together in the original languages, and she would play Scheherezade to him in the evenings, sitting cross-legged and inventing stories. Denys died in a crash of his plane several months after her last coffee crop had failed.
The most spectacular period of Isak Dinesen's literary career is represented by her first three books: Seven Gothic Tales, Out of Africa, and Winter's Tales (1942), on which the substance of her reputation rests. Seven Gothic Tales remains her most popular work, attracting readers by its fantastic, extravagant, highly mannered, and perverse qualities. Dinesen often produced patterns and meanings beyond the intent of her characters, who lose their naturalistic identities and become marionettes in some higher, mystical scheme whose nature they do not comprehend. In the first story of Seven Gothic Tales, "Deluge at Norderney," four characters are stranded by a flood in a sinking farmhouse. They begin a dance of wit which increases steadily in imaginative intensity. The author uses this complex tale to mock aestheticism and rationalism as opponents of instinct and realistic experience, employing three inset stories for this purpose. Both comic and tragic tones assume increasing dimension during the night these people spend together, making the farm's hayloft the setting for the free play of their masquerades and imaginations. All four meet death, but they transcend it through a self-realization rarely...
(The entire section is 1,688 words.)