Consenting Adults
(Literary Masterpieces, Volume 15)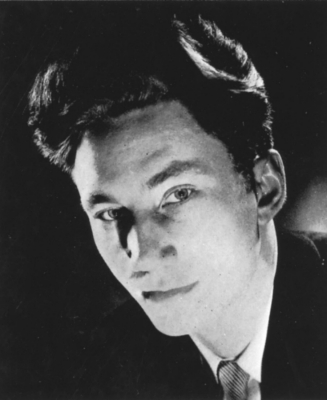 Although Peter De Vries is known as a humorist and punster, in his twenty books he has struggled with some of the fundamental questions which every thinking human being must ask on the way from bassinet to oblivion. Although his vehicle often is laughter, in books such as The Mackerel Plaza, The Cat's Pajamas and Witch's Milk, and Mrs. Wallop, he has looked into the face of death, analyzed the shapes of love, discussed religion and theology, and let his characters try to discover the meaning of this pilgrimage across a spinning globe circling a minor star in a minor constellation.
In his latest pun-filled fiction, De Vries openly confronts these heavy issues, lifting them with his humor and evocative style to the realm of high comedy. Ted Peachum, the protagonist of Consenting Adults, needs to know why he lives, why the world exists, and what he is going to do about it. His explorations, both intellectual and philosophical, and united with a vigorous sexual exploration, carry him through a typically surreal De Vries landscape.
Peter De Vries always has created his own world in his fiction, as if he is examining life on another planet. With this book, he plunges down the rabbit hole (or through the looking glass), admittedly taking his cue from Lewis Carroll by subtitling his novel with a paraphrase from Alice's Adventures in Wonderland.
Ted Peachum (his name is suggestive of Bertolt Brecht's Polly Peachum, the innocent heroine of another satirical masterwork, The Three Penny Opera, which in turn is based on John Gay's The Beggar's Opera) is born into this world, but, as he grows older, he looks at it with wonder, amazed that such a place, populated with such people, can exist. His own father is a great bear of a man who collects comic books and who hibernates every winter. Mr. Peachum even becomes briefly famous—if not notorious—as a human hibernating mammal, much to the embarrassment of Ted and his mother. Around him, Ted encounters individuals with names such as Phooey Haverstick and Snooky von Sickle and Ambrose d'Amboise.
Ambrose becomes his best friend, and Mrs. d'Amboise, Ambrose's mother and an amateur sculptor, enlists the services of the teenaged Ted as a model. Clad in blue tights and clutching a frisbee, Ted impersonates the discus thrower, while Mrs. d'Amboise wrestles with the clay and tries to convince him to wait for her nine-year-old daughter, Columbine, to grow up before he commits himself to any other romantic attachment. Ted's adolescent juices find it difficult to wait eight years, and by the time he is in college, he already is an experienced lover. Nevertheless, the nubile Columbine, ripening with the passing years, continues to haunt his thoughts. In this never-never-land, almost anything seems possible, even a romance between a college age stud and a junior high school teenybopper.
Ted, a youthful philosopher who earns his college money by moving furniture, also is attracted to a number of other females who wander through the comic-strip-like scenes of this novel, including a New Woman police officer by the name of Kathy Arpeggio. Although she is married to another man—and friend of Ted—young Peachum is so stimulated by the blue uniform and the appliances of her trade that he cannot resist trying to ravish her in her own patrol car. She is not altogether unwilling.
Nevertheless, Ted becomes uncomfortably notorious in his home town for his fixation on the very young and very precocious Columbine, and even is held up for comparison with the nineteenth century mathematician Charles Dodgson (Lewis Carroll) who was famous for his adoration of young females, and who enjoyed photographing these girl children as half-naked beggars. In one form or another, the ghost of Lewis Carroll haunts this comedy, pointing up the absurdity of most modern American manners and morals, as well as suggesting that even the most aware individual is as helpless as Alice was in...
(The entire section is 2,063 words.)