Download The Collected Stories of William Humphrey Study Guide
Subscribe Now
The Collected Stories of William Humphrey
(Literary Masterpieces, Volume 10)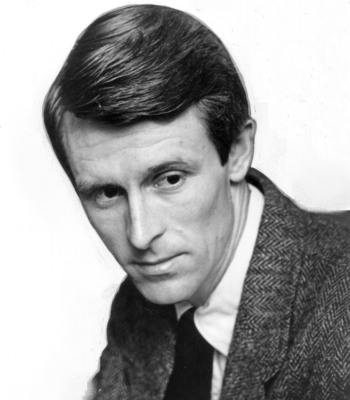 William Humphrey's novels (Home from the Hill, 1958; The Ordways, 1964; Proud Flesh, 1973; and Hostages to Fortune, 1984) have been roundly praised and prized. His elegantly firm style, his ear for dialogue and dialect, his grasp of the brooding presence of the land—what could be called oppressive regionalism, a characteristic of American literature going back to Nathaniel Hawthorne—have earned for Humphrey comparisons to Mark Twain, Eudora Welty, and William Faulkner. He is certainly a writer to be taken seriously, particularly as a storyteller. His novels are rich epic narratives, and the ability to weave a tale stands him in good stead in this collection of twenty-two stories comprised of twenty gathered from two earlier collections (The Last Husband and Other Stories, 1953; and A Time and a Place, 1968) and two new stories never before published.
Not only are narrative and characterization strong, vivid, and achieved with great economy and precision, but the social and regional range is ambitious. One has the sense of a broad, even national, vision disciplined by self-demanding craft. Set for the most part in the 1930's and 1940's, these stories constitute an American panorama. They take the reader from the Oklahoma dust bowl to Long Island suburbs; from ramshackle farms in Texas, Humphrey's native region, to artists' colonies in New England.
Despite the variety of social and regional settings, all the stories share a common fascination with character under stress. In almost every instance, a troubled protagonist confronts the real world in an artful display of ingenious denial, deflection, or simply desperate acceptance. All of these pirouettes constitute a tragicomic dance.
In "The Last Husband," the narrator, a young suburban commuter, befriends an older man who turns out to have dedicated his life to practicing exactly the kind of adultery his wife deserves—a polished form of rebellion that allows everyone to keep up appearances but parcels out emotional suffering to the domineering wife in tolerable doses. The adulterous husband, Ernest Gavin, keeps his spirits up by taunting his wife with loosely guarded affairs; at the same time, both understand that this is the only way in which the hostility can be released and their marriage continue. What makes this story so effective is its understatement, the naïveté of the narrator, and the demonic vitality of Ernest Gavin.
"The Fauve" is another husband-and-wife story. James Ruggles is a failed painter, the "beast" of the tale. He presumes to a kind of communal leadership in the artists' colony but patronizes painters who are truly talented. At a meeting of the town's gallery members, Ruggles stands and makes an arrogant speech in favor of instituting a jury to determine gallery acceptance so that disturbed and obviously untalented contenders can be prevented from exhibiting their work. The expressions and body language of the other artists at the meeting force Ruggles to realize that if a selective system were adopted, his works would be the first to be rejected. Later, his wife, whom he loves but subjects to anti-Semitic insults, wins a prize for her painting. Part of her prize money finances Ruggles' travels to a college reunion where he plans to sell his own work to his rich college classmates—men "who were brought up to respect ceremony and tradition. They know what culture is." The story spreads its satirical brush rather heavily and ridicules true artists almost as harshly as false ones. Humphrey relishes the exposure of a milieu's pretensions as much as he enjoys ridiculing the imposters in its midst. Although the other artists see through him, the fauve is at home in his habitat.
Some of this aversion to Eastern or Atlantic seaboard culture has its origins, most likely, in Humphrey's Texas soul. Not that he spares the absurdities of the salt of the earth; it sprinkles just as foolishly as the...
(The entire section is 1,106 words.)