Collected Stories
(Literary Masterpieces, Volume 14)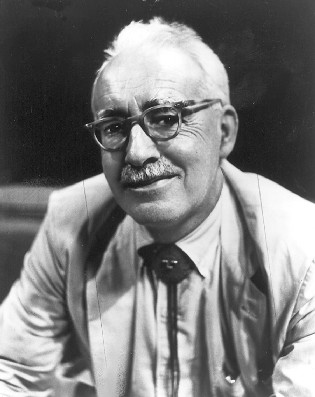 Michael Francis O'Donovan, using a variation of his middle name and his mother's maiden name, wrote under the pseudonym Frank O'Connor. Although he published poems, plays, novels, translations, criticism, political and biographical studies, autobiography, and travel books, he is principally remembered and read today for his short stories. Collected Stories contains sixty-seven of the more than one hundred and fifty stories he wrote during a career of more than forty years. An impressive collection, the book contains many stories that rank among the finest in modern short fiction. Such dominant themes as innocence versus experience, naïveté versus sophistication, and the romantic (or ideal) versus the real view of the world are universal, but the locale of the stories is Ireland, and the flavor of Irish speech, life, and character suffuses the stories throughout the book.
O'Connor's formal education ended at fourteen. Largely a self-taught writer, he learned his craft and developed his art through extensive reading (he was for a number of years a librarian), and through his experience of writing, of working with the Abbey Theatre, and of speaking on the BBC. He was an artist conscious enough of defects in many of his early stories to revise them—sometimes extensively—for republication. As critics have observed, the revisions often improved the stories but not always.
Biographical articles on O'Connor and his own autobiographical books, An Only Child (1961) and the posthumously published My Father's Son (1969), have revealed what perhaps most of his readers have supposed, that many of his stories grew out of his own experiences. This is particularly true of the several stories in which young Larry Delaney is the protagonist. O'Connor's frequent use of Cork as the locale of his fiction is natural, since his early life was spent there until he moved to Dublin as a young man. He came to know the capital well, but Cork remained what one critic has called "the epicenter of his fictional world."
O'Connor was a younger contemporary of James Joyce and once visited him in Paris in 1927, but as a writer he was not attracted to such Joycean literary devices as stream-of-consciousness, interior monologue, and involved allegory or symbolism. He wished to picture a real world in which real Irish people lived their sometimes happy but more often lonely lives.
O'Connor experimented with the technique of narration in his stories, and his skill grew as he continued to write. He believed that story writing had grown too literary in modern times. Authors who developed their own recognizable and sometimes ingenious tricks of style or intricate technique called too much attention to themselves. Readers were too conscious that the author was telling the story when they read Henry James or Katherine Mansfield or James Joyce. The ancient Irish tradition of the shanachie or oral teller of tales was dying out. O'Connor symbolically illustrates this in one of the best of the Collected Stories, "The Story Teller," a semipoetic tale of the death of a grandfather and of the sad recognition by one of his granddaughters that the old man's marvelous tales were only tales. Fascinating as they were, they belonged to the world of magic, of romance, of poetry. There was no place for them in the real world of today.
It was possible, O'Connor believed, to reestablish the old relationship between the storyteller and his audience. This could be done in two ways: the story could be told by someone about another person or persons, or it might be told by a person who played a part, either large or small, in the action and was affected by what happened. There might even be a combination in which an unidentified "I" listened to a story by someone in the story itself. The listener might be influenced by or comment on the storyteller as well as the story.
The listener in "The Bridal Night" is acquainted...
(The entire section is 2,443 words.)