Critical Overview
(Novels for Students)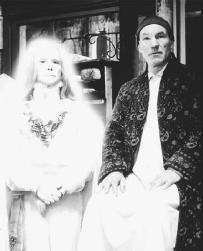 A Christmas Carol has never been considered Dickens' finest work by literary critics, but from its first publication it was a popular favorite. It sold an impressive six thousand copies at its first printing in 1843 and was quickly reprinted in numerous authorized and unauthorized editions.
Today, critics seldom discuss A Christmas Carol in part because of its universal popularity. Also this short novel is considered not emblematic of Dickens' work in general. Although critical reaction to his novels has been favorable, commentators tend to deride the length of the books he produced. David Cecil, for example, was critical of Dickens' novels when he commented in his book The Victorian Novelists: Essays in Reevaluation: "He cannot construct, for one thing. His books have no organic unity; they are full of detachable episodes, characters who serve no purpose in furthering the plot."
It is a criticism that did not apply to the development of ideas in this short novel. Cecil went on to point to Dickens' finest quality: his ability to fill every scene he wrote with exact, convincing details. Famed novelist Anthony Trollope had it wrong, according to Cecil, when he charged that Dickens' writing was "exaggerated." He emphasized that what might seem excessive was actually Dickens' strength: "Scott's imagination and Emily Bronte's were of a finer quality, Jane Austen's was more exactly articulated, but none of them had an imagination at once so forceful, so varied and so self-dependent as Dickens."
In addition, commentators often focus on the characters in Dickens' work. Some critics quickly dismiss them as being broadly written in order to play upon readers' emotions; moreover, it has been charged that they are designed more as sentimental caricatures than well-rounded psychological portraits. On the opposing side are those critics who concede that his characters are drawn broadly, but then go on to point out that even a character with one exaggerated trait can be real. On this point, Julian Symons asserts: "It would be nearer to the truth to say that they are pathological distortions of human egoism, in which a thwarted radical enacts forbidden scenes of violence through the mouths and bodies of characters labeled wicked."
Scrooge is not violent, but that is only because he is old and decrepit. His attempts to threaten Bob Cratchit for wanting coal for warmth, or his harsh treatment of the little caroler at his door, are done with the spirit of evil that Symons says audiences identify with as "forbidden scenes." It is clear to any new reader of Dickens that he is trying to manipulate...
(The entire section is 647 words.)