Biography
(Masterpieces of American Literature)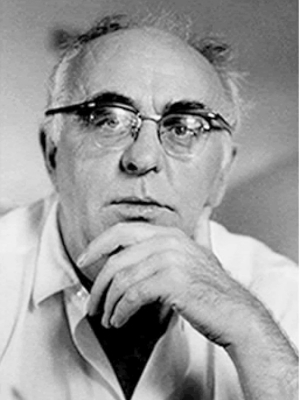 Charles Olson was born on December 27, 1910, in Worcester, Massachusetts. His father, Charles Joseph Olson, was a letter carrier of Swedish descent, and his mother, Mary Theresa Hines, came from an Irish American background. The family was poor and lived in a lower-middle-class neighborhood in Worcester. Although the young Charles had the usual father-son conflicts during his youth, he greatly admired his father for the force of his personality and his fortitude in standing up to the high-handed political scheming of his supervisors in the postal service. Olson's relationship with his mother was extremely close, and a number of his finest poems are laments and elegies over her death in 1950. Both Olson and his father stood more than 6 feet, 7 inches tall and towered over Mrs. Olson, as family photographs show.
Olson's career as a student was earmarked by success at every step. He qualified for entrance into the Worcester Classical High School, where he earned the highest grades. He also began winning prestigious awards in oratorical contests, taking third place in a national oratory contest in Washington, D.C., in 1928. His prize was a ten-week tour of Europe, where he began his first personal contact with world history, especially Greek and Roman history. Returning from Europe, he entered Wesleyan University as a scholarship student, qualifying as a member of Phi Beta Kappa. During his years at Wesleyan, he participated in many theatrical productions, wrote for the school newspaper, played soccer (as a goalie), and became a candidate for a Rhodes Scholarship. During his summers, he performed in little theater productions in and around Gloucester, Massachusetts, his family's permanent summer residence during most of his younger years. Gloucester became the central subject matter and focus for Charles Olson's major long poem, The Maximus Poems (1960), which he began writing in 1947.
After graduation from Wesleyan, Olson attended Yale University on an Olin Scholarship and began work on a master's degree, but he decided to return to his undergraduate school instead. He earned his M.A. at Wesleyan in 1932 with a thesis on nineteenth century American novelist Herman Melville. After some intense research in the papers and books of Melville's personal library, Olson began teaching at Clark University in Worcester. At this time he met a writer who became for him a mentor and close friend, Edward Dahlberg. Dahlberg's commitment to scholarship and his standards of excellence influenced Olson to pursue further graduate studies at Harvard University, where he became one of the first three candidates for the newly formed Ph.D. program in American civilization.
After some intermittent sailing trips on a schooner and a hitchhiking trip across the United States, Olson took a variety of interdisciplinary courses at Harvard and started a dissertation comparing William Shakespeare's King Lear (1605) to Melville's Moby Dick (1851), to be supervised by the renowned scholar of American literature F. O. Matthiessen.
For a variety of complex reasons, Olson decided not to finish his Ph.D. dissertation. He received a Guggenheim Fellowship and finished his book on Melville, which Edward Dahlberg advised him not to publish. Olson then worked in a variety of jobs in the Franklin D. Roosevelt administration and for the Democratic Party. He resigned after Roosevelt's death in 1945, even though he had been offered the job of assistant secretary of the treasury and the position of postmaster general. He had become thoroughly disillusioned by his experience in politics and began a series of visits to his poetic mentor, American poet Ezra Pound, at St. Elizabeths Hospital, where Pound had been confined for mental incompetence.
It was during this transitional period that Olson began writing poems and publishing them in such journals as The Atlantic Monthly, Harper's, and Harper's Bazaar . It was with the help...
(The entire section is 1,209 words.)