Download A Change of Light, and Other Stories Study Guide
Subscribe Now
A Change of Light, and Other Stories
(Literary Masterpieces, Volume 15)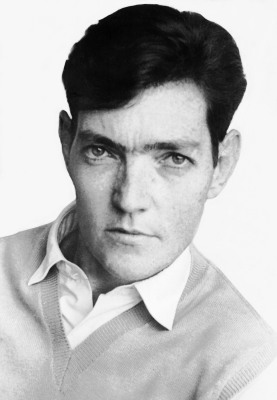 In his essay-review "Peter Snook" (1836), Edgar Allan Poe made one of the first and clearest statements of the central principle of what should be known as "combinational" literary art, or, as Julio Cortázar calls it in his preface to 62: A Model Kit (1968, 1972), "combinatory art." Poe, speaking there of the art of the short story, says that "the true invention is elaborate. There is no greater mistake than the supposition that a true originality is a mere matter of impulse or inspiration. To originate, is carefully, patiently, and understandingly to combine."
This combinational art is not simply descriptive, either of an observable outer reality like that which literary realism attempts to describe or of a dogmatic inner reality like that one encoded in allegorical or symbolic art. It rather constructs new artistic models composed of the varied elements of inner and outer realities: facts, ideas, beliefs, memories, observations, speculations, wild imaginings, dreams, all of those elements of which our lives are composed which Poe called "the things and thoughts of Time." The fantastic, duplicitous, and self-contradictory realities proposed in these literary models are certainly much closer to the complex realities of modern science than are the orderly (and scientifically quite out of date) models proposed by either realism or allegorical symbolism. The physical world of the quark and the positron has about it a baffling oneiric quality which is undeniable. It is that baffling and ultimately liberating quality which is at the heart of combinational art, of Laurence Sterne and Poe, of Lewis Carroll and S. S. Van Dine, of Jorge Luis Borges and Vladimir Nabokov, of John Barth and Donald Barthelme and Robert Coover, and, of course, of Julio Cortázar.
The fiction of Julio Cortázar, influenced by a wide range of writers from Poe and the elaborate mystery novels of Van Dine to the pataphysics of Alfred Jarry and the political theories of Karl Marx, is genuinely combinational—grounded in ordinary reality but oneiric and creative in its dazzling new combinations. Although he is still probably best known for the short story upon which Michelangelo Antonioni based his film Blow-Up, his most recent novels (using only their English titles and dates), Hopscotch (1966), 62: A
Model Kit (1972), and A Manual for Manuel (1978) and his collections of stories, End of the Game (1963), Cronopios and Famas (1969), and All Fires the Fire (1973), have established him as a major writer, call him surrealist or irrealist, superfictionalist or combinationalist.
A Change of Light is a collection of his stories of the 1970's, taken from two books: Octaedro (1974) and Alguien que anda por ahí (1978). The first of these books contains eight fantastic tales much like those of his earlier story collections (seven of which are included in A Change of Light); the second includes among its interior fantasies a number of explicitly political stories, two very powerful ones, "Apocalypse at Solentiname" and the title story, "Someone Walking Around." Except for the overtly political elements in some of the stories and for the marked influence of Gabriel García Márquez on the story "Severo's Phases," there is no great change in the concerns of Cortázar in these stories. His dark vision, so sensitive to losses of freedom and identity, to the presence of death in this living world, still draws together a wide range of places (four continents) and interests (boxing, the music of Joni Mitchell and the tenor saxophonist Archie Shepp, lovers and vampires, George Romero whose film Night of the Living Dead is mentioned but not by name, grief and memory and desire). These are Cortázar's dreams, occasionally beautiful or soothing, more often nightmares; they are the dreams of a mind deeply concerned with maintaining its own unique integrity in a world and time that intrude and invade and too often conquer that...
(The entire section is 2,035 words.)