Critical Overview
(Novels for Students)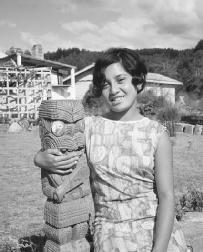 The Bone People received both positive and negative reviews. Neil Hanson, writing for the Los Angeles Times, reports on the opposing verdicts: "The unknown Hulme had been the rank outsider in an international field of literary heavyweights, and while those who loved her book did so with a passion, there was no middle ground; the rest absolutely hated it. She became one of the most controversial winners in the history of the Booker [Prize]." One of the critics who enjoyed Hulme's novel was Ursula Hegi, also writing for the Los Angeles Times. Hegi calls the novel "powerful and courageous." Hegi also stresses: "Hulme is a writer who trusts her voice and accepts her inner reality as valid. The result is a novel that is mysterious and violent, gentle and unsettling, compassionate and honest."
In his article for the Seattle Times called "Years of Rejection Didn't Stop Author's Quest to Publish," Andrew Moncur refers to Hulme's book as "the novel that nobody wanted." Moncur calls the novel "a prose-poem," a work remarkable "for the absence of anything resembling a sex scene." Moncur suggests that some people speculated that "the missing ingredient" contributed to the book's being turned down by commercial publishers.
Rebecca Brown, writing for the Seattle Times, praises Hulme's style: "Her prose, which sometimes reads like poetry, is gently self-mocking and full of puns and buoyant bawdy oaths." Brown adds: "Clearly, Hulme risks falling into bathos. Nonetheless, her scampering language and ironic wit ensure that the book never lapses into sentimentality. Indeed, the almost ridiculous action of the story renders the lessons the characters learn almost sublime."
Susan P. Willens, writing for Belles Lettres, is one of those critics who attacked the book, but with a qualifying note: "At its marrow," Willens writes, "this is a simple and compelling story—but it tries to do too much. With admirable ambition Hulme wants to blend together autobiography, sociology, anthropology, and Maori and Western literary styles. The mix becomes lumpy. Still, while the novel galumphs self-consciously along, it fascinates."
Writing for the New...
(The entire section is 514 words.)