Biography
(Beacham's Guide to Literature for Young Adults)
Bette Greene was born Bette Evensky on June 28, 1934, in Memphis, Tennessee. A few years later, her family moved to Parkin, Arkansas, located just beyond the Tennessee-Arkansas border, where she attended elementary school. Her father, a merchant, operated a traditional country store in Parkin during World War II.
When Greene was thirteen years old her family returned to the Memphis area. She graduated from Memphis Central High School in 1952 and went to France, where she attended the Alliance Francaise in Paris. Later she attended several other universities in the United States: Memphis State University, the University of Alabama, Columbia, and Harvard. While at Memphis State, Greene worked for the school newspaper, as well as the Memphis Commercial Appeal and the Hebrew Watchman. She became a full-time reporter for the Commercial Appeal from 1950 to 1952 and was affiliated with the Memphis bureau of the United Press from 1953 to 1954. Greene served as public information officer for the American Red Cross in Memphis from 1958 to 1959 and for the Boston State Psychiatric Hospital in Massachusetts from 1959 to 1961. She married Donald Sumner Greene, a physician, on June 14, 1959. They have two children, Carla and Jordan Joshua, and they live in Brookline, Massachusetts.
After publishing several short stories and newspaper and magazine articles, Greene turned to novel writing. Her first published novel, Summer of My German Soldier, is autobiographical, with material borrowed from her childhood days in Arkansas. It won several awards including a New York Times Outstanding Book award, an American Library Association Notable Book citation, and a Golden Kite Society children's book award, all in 1973. Summer of My German Soldier was also nominated for the National Book Award in 1974.
Biography
(Novels for Students)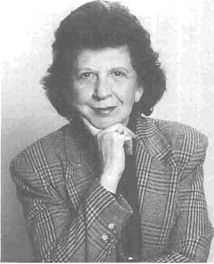 Born in Memphis, Tennessee on June 28, 1934, Bette Greene's childhood was very similar to that of Patty Bergman, the protagonist of Summer of My German Soldier. Like Patty, she was a young girl living in a rural Arkansas town at the end of World War II. Her parents also owned a country store, and—just like the Bergmans' situation—theirs was the only Jewish family in a Protestant community.
In 1950 Greene worked as a reporter for the Memphis Commercial Appeal. A few years later, she attended the University of Alabama, and then transferred to Memphis State University. During these years she worked for United Press, but left in 1954. She spent the next two years at Columbia University in New York City. In 1965, she attended Harvard University in Cambridge, Massachusetts.
In 1973, she published her first book, Summer of My German Soldier. It was an overwhelming success, both critically and commercially. The novel was nominated for the National Book Award, and won the New York Times Outstanding Book Award, the Golden Kite Society's children's book writer's award, and the American Library Association's Notable Book Award.
Greene has published several other juvenile novels as well as nonfiction and adult fiction. A member of both P.E.N. and the Author's Guild, Greene resides in Tennessee with her husband Donald Sumner Greene, a physician.