Biography
(History of the World: The 17th and 18th Centuries)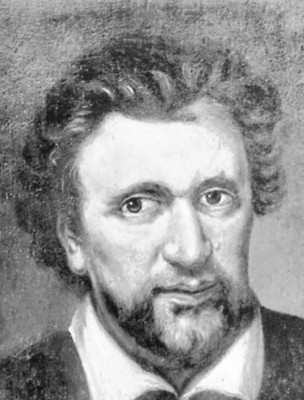 Article abstract: The comic plays Jonson wrote in the 1600's remain landmark works of the English Renaissance, and as mentor to younger writers he influenced the course of poetry in the seventeenth century.
Early Life
Between his birth in 1573 and his death in 1637, Ben Jonson was at different times a soldier, an actor, a playwright, a poet, an essayist, and a translator. His fortunes were equally varied: from branded felon to poet laureate, from lionized man of letters to impoverished pensioner. Though he was influential as a mentor to young writers (the "tribe of Ben"), Jonson is remembered primarily as a dramatist, not for his tragedies and dozens of masques but for such comedies as Volpone: Or, The Fox (1606), Epicoene: Or, The Silent Woman (1609), The Alchemist (1610), and Bartholomew Fair (1614).
Benjamin Jonson was born on June 11, 1573, in or around London. His Protestant father (a descendant of Lowland Scots) had lost his property under Catholic Mary I, was imprisoned for a time, and then became a minister. The elder Johnson ( sic) died a month before his son was born. (The playwright always styled himself Ben—and gave this shortened name to three sons, all of whom died young—and also changed the spelling of his surname to make it distinctive.) The widowed Mrs. Johnson remarried, to a Westminster bricklayer who may have been named Robert Brett. Young Jonson first attended a private school in St. Martin's Church, his stepfather's parish, but he soon came to the attention of William Camden of the Westminster School, and by 1580 he had become a student there. Much of the substantial scholarship that is characteristic of Jonson's works has its origin in the careful tutelage of the eminent Camden, who was to remain Jonson's close friend and mentor until the elder man died in 1623. Years later Jonson (in "Epigram 14") wrote: "Camden, most reverend head, to whom I owe/ All that I am in arts, all that I know. . . ." In addition to providing its boys a thorough grounding in the classics, the school also had stressed dramatics since the time when Nicholas Udall, author of the comic play Ralph Roister Doister (c. 1552), had been its headmaster. The boys did three plays a year in English and Latin, and these Westminster experiences constituted Jonson's apprenticeship for the stage.
By 1590, when he had left the school, he may have spent some time at St. John's College, Cambridge, but there is no firm evidence for this. It is certain, though, that on July 19, 1619 (by which time he was regarded as highly as was William Shakespeare), Oxford University conferred upon him the master of arts degree, Jonson telling his friend William Drummond of Hawthornden, "he was Master of Arts in both the universities, but by their favour, not his studie."
After Westminster School, perhaps with an interlude at Cambridge, Jonson worked for a while as a bricklayer with his stepfather, but then he joined the English army on the Continent. During his brief military career he challenged an enemy soldier to a one-on-one fight and killed him, but decided against a military career and returned to London and his stepfather's trade, eventually completing a seven-year apprenticeship and becoming a freeman of Brett's company of bricklayers. Also during this period, Jonson married, on November 14, 1594. Of Anne Lewis Jonson practically nothing is known, except for her husband's description of her (in 1618-1619) as "a shrew yet honest." They had at least four children but lived apart from 1602 to 1607, and perhaps at other times, and by 1612 Mrs. Jonson may have died.
Life's Work
What led Jonson to turn to the theater for a career is not known, but he began as an actor, perhaps as early as 1594, and played the leading role—of the mad Hieronimo—in Thomas Kyd's The Spanish Tragedy (1585-1589), probably for touring companies as a journeyman player but also with the Earl of...
(The entire section is 4,980 words.)