Download The Autobiography of Mark Twain Study Guide
Subscribe Now
Essays and Criticism
(Nonfiction Classics for Students)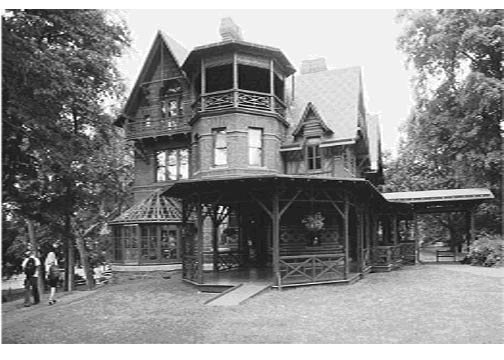 ''All my books,'' Twain once confessed, ''are autobiographies.'' To an unusual degree this is true, as he mined his past for his fictions and recorded versions of his present for his travel books. At the same time, from at least 1870 on, he began to write sketches of his life experiences and his family that are more directly autobiographical. The impulse found new impetus in Vienna from 1897-98 and acquired a new mode in Florence in 1904 when he began to dictate (he had tried dictation briefly in 1885). Finally in 1906 he started the series of almost daily dictations that would continue to within a few months of his death. Always self-conscious, always performing versions of himself, Twain took naturally to autobiography, especially during his later years when he was worrying over his present and future image. As Michael Kiskis has observed, however, most of Twain's autobiography was ''composed during periods of creative, personal, and emotional stress''. The result of Twain's writing and dictating portions of his life story off and on for some forty years is, in the words of one critic,"one of the most perplexing compilations in American letters.''
Part of the problem is the form of Twain's autobiography. It is a series of fragments, written or dictated at different times, that replaces chronology with free association prompted by present events as well as past memories. It incorporates, though it has never been published this way, a range of documents, some personal to Twain, others just the flotsam of everyday life. Twain intended to add some parts of his autobiography as notes to his already published works in order to extend their copyright. He also intended to have his self-told life story published in successive installments only after his death, the first installment of which would omit characterizations of his acquaintances, while the second, third, and fourth would leave out what he thought were his more heretical opinions. He designated certain chapters to be sealed and unpublished for one hundred years. Rather clearly visible in these designs is not only a desire to perpetuate Mark Twain but also a large sense of self-importance.
Given the complications, not to say, the peculiarities, of Twain's forays into autobiography, as well as his directions about them, there may never be a definitive text of this work, despite the ingenuity and energy of the editors at the Mark Twain Project. Fortunately, however, Twain himself may have given us a final version of his autobiographical self. Enticed as ever by money ($30,000 in this case), he agreed to publish in the North American Review in twenty-five installments "Chapters from My Autobiography.'' They were selected and edited by George Harvey, editor of the Review and the senior editor at Harper who was handling Mark Twain, but, as Kiskis has pointed out, Twain was ''involved in the choices for the installments, had final control over the revisions that were made to the texts, and gave his approval for their publication''. The "chapters" appeared from September 1906 to December 1907. If they are not the definitive version of the autobiography, they are certainly the final, extended public representation of Mark Twain.
In naming these selections The Autobiography of Mark Twain, Clemens confounds the customary triad of autobiographical composition: author, narrator, subject. Who is which? Reversing the usual relationship in which Clemens did the living, Twain the writing, here Clemens seems to become the writer, the biographer of Mark Twain, who seems to have a life of his own—at least until the term autobiography dissolves the difference between the two. It is tempting to say that the narrator and the subject are both Twain, making Clemens just the author, but what the Autobiography of Mark Twain actually presents are the facts (and fictions) of Clemens' s life. To complicate things further, this autobiographical text presents...
(The entire section is 5,251 words.)