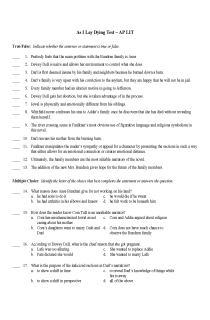 As I Lay Dying Test
by amy cloer, M.A.
Release Date: February 12, 2019
Age Levels: Grade 12
Purchase a Subscription
About
This test is intended for upper level seniors though it can be modified for other ability levels. It was created in EXAMVIEW PRO and then converted to Word.