Other literary forms
(Survey of Novels and Novellas)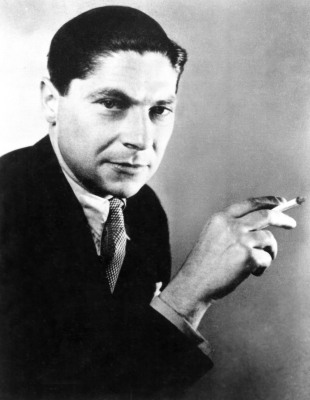 Among his nonfiction works, Arthur Koestler (KEHST-luhr) published four autobiographical volumes—Spanish Testament (1937), later abridged as Dialogue with Death (1942); Scum of the Earth (1941); Arrow in the Blue: The First Volume of an Autobiography, 1905-1931 (1952); and The Invisible Writing: The Second Volume of an Autobiography, 1932-1940 (1954)—as well as an autobiographical essay on his disillusionment with Communism found in The God That Failed (1950), edited by Richard Crossman and with additional essays by Richard Wright, Ignazio Silone, Stephen Spender, Louis Fischer, and André Gide. Koestler's nonfiction works exceed twenty-five volumes, divided roughly between social-historical commentary and the history of science. He also wrote one play, Twilight Bar: An Escapade in Four Acts (pb. 1945). Koestler's first five novels, along with most of his other books, have been reissued in the Danube edition, published in England by Hutchinson and in the United States by Macmillan.
Achievements
(Survey of Novels and Novellas)
Arthur Koestler will be remembered as an apostate to the Left who dramatized in Darkness at Noon and in his autobiographical works the integrity of many Communist intellectuals in the 1930's and the anguish they suffered under Soviet leader Joseph Stalin. As a novelist, he is generally a skilled storyteller, putting conventional techniques to the service of philosophical themes. Although none of his novels were best sellers in the usual sense, Darkness at Noon—translated into thirty-three languages—has been reprinted many times, and its appeal shows no sign of slackening. It continues to be read widely in college and university courses and is probably one of the most influential political novels of the twentieth century, despite the fact that comparatively little academic literary criticism has been devoted to it. Indeed, Koestler's novels—even Darkness at Noon—are perhaps kept alive more by political scientists and historians than by professional students of literature.
Aside from being an accomplished novelist of ideas, Koestler was one of the finest journalists of his age, often producing works as controversial as his political fiction. Typical of his best essays is the piece in The Lotus and the Robot (1960) on "Yoga Unexpurgated" (noted as being "far too horrible for me to read" by William Empson in his review); like many other of his best essays, "Yoga Unexpurgated" will maintain its readability. The Sleepwalkers: A History of Man's Changing Vision of the Universe (1959), a survey of early scientific thought with emphasis on Renaissance astronomy, is part of a trilogy (with The Act of Creation, 1964, and The Ghost in the Machine, 1967) on the understanding of the human mind, and it ranks as Koestler's most suggestive effort at research and speculation. Even more controversial than his psychological studies, although a wholly different kind of work, is The Thirteenth Tribe (1976), which revived the thesis that the Jews of Eastern Europe are descended from the ancient Khazar Empire. Scholarly reviews of Koestler's research tended to be severe. The Case of the Midwife Toad (1971) reveals sympathies for neo-Lamarckian philosophy, and The Roots of Coincidence (1972) surveys the claims of parapsychology, ending with a plea "to get out of the straitjacket which nineteenth-century materialism imposed on any philosophical outlook."
Although he flirted with crank notions, to the detriment of his credibility, Koestler was neither a crank nor a dilettante. His renegade vision has enlivened contemporary arts and letters for several decades, and it is likely that this force will continue to be felt for several more.
Bibliography
(Great Authors of World Literature, Critical Edition)
Cesarani, David. Arthur Koestler: The Homeless Mind. New York: Free Press, 1999. A good examination of the writer and his works. Includes bibliographical references and an index.
Day, Frank. Arthur Koestler: A Guide to Research . New York: Garland, 1987. In addition to a listing of Koestler's...
(The entire section is 1,015 words.)