Biography
(History of the World: The 20th Century)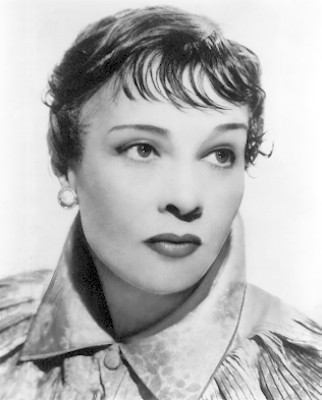 Article abstract: A pioneering scriptwriter who developed the use of intertitles during the silent film era, Anita Loos also wrote the famous jazz-age novel Gentlemen Prefer Blondes.
Early Life
Corinne Anita Loos was born on April 26, 1893?, in Sissons (later Mount Shasta), California, to Minerva and R. Beers Loos. "Minnie" Loos was a proper, patient wife who socially abided the flamboyant, philandering ways of her husband, an itinerant journalist whose wanderlust led him to one small-town California newspaper after another. The wayward father also loved everything theatrical. A self-proclaimed "Edwin Booth of amateur theatre," he opened (and closed) as many drama societies as he did newspapers.
When a San Francisco weekly, Music and Drama, went on the market, Anita's father bought it and moved the family once again. San Francisco's frontier spirit and Barbary Coast pleasures fascinated him as he prowled the city's bustling waterfront, often with the diminutive Anita. He introduced Anita and her younger sister Gladys to theater when the youngsters made their dramatic debut in the Alcazar Stock Company's production of Quo Vadis? (1894).
The close bond between Anita and her father survived a family tragedy when eight-year-old Gladys Loos died after an emergency appendectomy performed on the family's kitchen table while R. Beers Loos was out on the town. The family's fortunes dipped again when Anita's father's paper failed because of lax supervision. R. Beers Loos next managed the Cineograph in San Francisco's Mexican district, where short one-reel films alternated with vaudeville acts. When that venture failed, the family moved to San Diego, where R. Beers managed the Lyceum, a theater featuring pirated Broadway plays that often starred Anita, who by now was a versatile teenage actress and an increasingly important source of the family's income.
In spite of the promise of a successful theatrical career, Anita Loos concluded that acting was a profession for numbskulls and narcissists and turned her attention to writing. In 1912, after penning gossip items for the local paper, Loos tried the "galloping tintypes." Her target was New York's Biograph Company, the nation's top studio thanks to innovative director D. W. Griffith. Biograph responded to Loos's unsolicited script for The Road to Plaindale with a check for twenty-five dollars and a release form. Within months, at age twenty-four, Anita Loos had sold three scripts to Biograph and a fourth to the Lubin Company. One of these, The New York Hat (1912), was directed by Griffith as a swan song for Mary Pickford, who was making her final appearance for Biograph. The film was a barometer prefiguring Loos's penchant for satirizing provincialism and busybody moralists.
Life's Work
During the first phase of Anita Loos's career with D. W. Griffith at Biograph and then at Triangle, the attractive four-foot, eleven-inch comedic dynamo churned out more than one hundred scenarios. In the process, she revolutionized the "art" of writing intertitles, the printed snippets of dialogue and expositional narrative that helped audiences follow the melodramatic unfolding of a film's plot and the development of its characters. Typical of her approach was an early film for Lubin in which she identified the antagonist, Proteus Prindle, as "a self-made man who adored his maker." The wittily turned intertitle soon would become her stock-in-trade.
Although Loos had met Griffith briefly in 1914 on one of the director's winter sojourns to shoot under Southern California's sunny skies, their professional relationship did not move from correspondence to direct collaboration until 1915. Griffith, who along with Mack Sennett and Thomas Ince headed one of Triangle's three production units, hired Loos to help the ambitious tripartite studio keep pace with an urgent need for fresh material. At the time, with Europe consumed...
(The entire section is 1,953 words.)