Biography
(History of the World: The Middle Ages)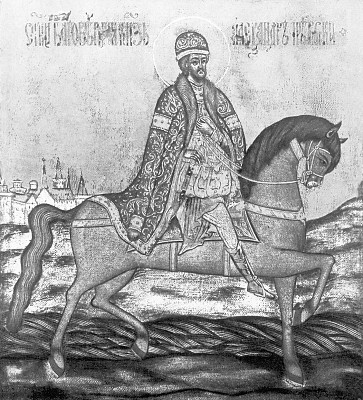 Article abstract: Neckam typifies the broadening humanistic interests of the twelfth century through his writing and teaching in many areas, including grammar, science, and theology.
Early Life
Alexander Neckam was born in 1157 at St. Albans in England. Little is known about his family except that his mother, Hodierna, was probably nurse to Richard the Lionhearted, the future King of England, who was also born in 1157. He began his education at the monastery school of St. Albans. His pleasant memories of the school as well as its high reputation suggest that his early education fostered the abilities that were to produce his later literary achievements.
He continued his education in Paris, which, in the second half of the twelfth century, was the preeminent European intellectual center in the liberal arts and theology. Neckam was associated with the school of Petit Pont which the logician Adam made famous for its subtle disputation in the mid-twelfth century. Neckam's studies also included theology, medicine, and canon and civil law. He probably taught as a master and also began writing during his years in Paris. Although they contain no definitive date of composition, several of his works fit well into probable interests connected with his studies in Paris. The Commentary on Martianus Capellus (c. 1177-1190) deals primarily with mythology based on the standard treatise on the liberal arts by this late antique author. The Novus Avianus (c. 1177-1190; new aviary) and Novus Esopus (c. 1177-1190; new Aesop) contain bird and animal fables which probably represent exercises in his ability to write on set themes. De nominibus utensilium (c. 1177-1190; on the names of utensils) is characteristic of elementary school instruction: It is a list of words taken from all facets of everyday life, from household furnishings to ships and sailing, put together in sentences whose purpose was to teach boys the Latin equivalents of these words. Its basic idea comes from a treatise on more difficult words by Adam of Petit Pont.
Life's Work
When Neckam returned to England around 1182, he spent about twenty years as a teacher. First, he was a master at Dunstable, a school under the control of St. Albans monastery. After about a year, he obtained a teaching position at the St. Albans school during the abbacy of Warin (1183-1195). Variations on a story based on his name—nequam, meaning worthless, naughty, or bad in Latin—are connected with his assumption of the position at St. Albans. According to the thirteenth century account of Matthew Paris, Abbot Warin summoned him with a wordplay on his name: "Si bonus es venias; si nequam nequaquam" (if you are a good man, come; if worthless, by no means). In other versions, the abbot gives this response to Neckam's petition to become a monk at St. Albans.
During the 1190's, Neckam taught at Oxford University. Although he is considered the first scholastic theologian at Oxford, only a few traces of his teaching or lectures can be detected in his later writings. About fifty sermons, mainly from his Oxford period, survive. They are addressed to a variety of audiences, including scholars, laymen, and monks. Their form is simple, and they make only sparing use of the compositional techniques, rhetorical devices, and exempla that became characteristic of the developed sermon of the thirteenth century.
Neckam considered the monastic vocation the highest calling in life, and he fulfilled this ideal by entering the Augustinian abbey of Cirencester in Gloucestershire between 1197 and 1202. He became abbot in 1213. As an Augustinian canon, his learning and experience were called into service for both ecclesiastical and royal business. In 1212-1213, at the time of the interdict, he took part in royal affairs. In 1213, for example, King John ordered him to inquire into royal rights in the priory of Kenilworth. On several occasions, he was an...
(The entire section is 2,017 words.)