Alan Paton Biography
Alan Paton's Cry, the Beloved Country, his most famous work in support of racial tolerance and sensitivity, could not have been published at a more ironic time. Written in the waning days of the Second World War, the novel was published in 1948, just as supporters of apartheid took over South Africa and turned their belief in segregation and discrimination into law. In depicting the struggles of one Zulu family, Cry, the Beloved Country encapsulated the turmoil of South Africa as a whole, and the popularity of the novel made it a touchstone of the anti-apartheid movement. Though the face of the country would be forever changed by five decades of racial segregation, Paton's novel ended with the main character in prayer—a prayer that Paton had for his conflicted homeland.
Facts and Trivia
Early in his life, Paton oversaw a reformatory school and instituted many progressive reforms during his tenure.
Paton founded the South African Liberal Party five years after the Nationalists took control of South Africa. The party's primary goal was to end apartheid.
Paton was a proponent of nonviolent opposition to apartheid practices, placing him at odds with some South African activists who felt that violence was a necessary tool for freedom.
Besides two film versions, Cry, the Beloved Country has been adapted into a stage musical by noted playwright Maxwell Anderson and composer (and Bertolt Brecht collaborator) Kurt Weill.
The year following Paton's death, the Johannesburg-based publication Sunday Times instituted an award in his name honoring nonfiction writing. One of its early recipients was Nelson Mandela.
Biography
(History of the World: The 20th Century)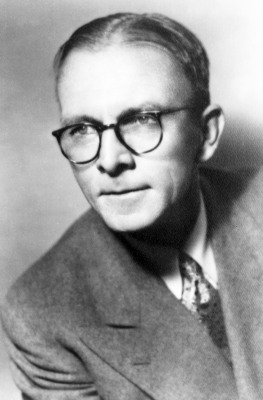 Article abstract: Through his writings and political work, Paton both foresaw and helped to effect fundamental changes in the shape of South African society.
Early Life
Alan Stewart Paton was born in Pietermaritzburg, Natal, South Africa, on January 11, 1903. His father James was a stern authoritarian from Scotland, and his mother Eunice was a mild schoolteacher of British ancestry. The family was of the Christadelphian faith, which Alan would leave as a young man. A good student, Alan attended the Berg St. Girls School, a coeducational facility, and accelerated quickly. Though timid and shy, he enjoyed performing and role-playing. In 1914, Paton earned a scholarship to attend Maritzburg College, one of South Africa's oldest schools. He graduated at the age of fifteen with many prizes and honors.
In 1919 Paton entered Natal University College on an Education Department bursary to become a science teacher. While there, he published poems in the Natal Witness and the campus magazine, acted in plays, began a novel, and was active in the debating society. Paton developed a circle of friends known for their puns and clever repartee. He joined the rugby, tennis, and cricket clubs and was selected as a dapper dresser by a campus journal. Though short of stature—he never grew taller than 5 feet 7 inches—his pale blue eyes and straight brown hair made him a fairly attractive man.
While at the university, Paton abandoned Christadelphianism, thus distancing himself from his family. He became president of the Students Representative Council and in July 1924 was their delegate to an Imperial Conference in England. It was his first trip abroad, and it opened his eyes to how other nations regarded his country's treatment of Africans, Indians, and other nonwhites.
Life's Work
An interesting series of jobs helped Paton develop into a world-renowned author and social reformer. In 1925, fresh out of the university, Paton had great ambition but no clear path. He took his first position as a teacher in Ixopo, a village southwest of Pietermaritzburg. His three years there were challenging, and he was known more for his strict disciplinary practices than for his effectiveness as an instructor. In 1928, Paton accepted a post teaching at his alma mater, Maritzburg College. He joined a Christian...
(The entire section is 3,375 words.)