Agatha Christie Biography
Agatha Christie is the mother of all mystery writers. Indeed, it is hard to imagine the success of novelists such as Mary Higgins Clark without the work of Agatha Christie behind them. Christie's prolific (and prolifically successful) output has secured her a unique position among mystery writers and in popular fiction as a whole. Though she was often chided by critics for skimping on character in favor of plot, Christie created two of the most memorable sleuths in mystery fiction with the characters Hercule Poirot and Miss Marple. Together, these two detectives solved the majority of Christie's twisty plots. Due to her extensive travels with her second husband, Christie's stories took place all over the globe, from England to the Middle East.
Facts and Trivia
Along with the Bible and the works of William Shakespeare, Agatha Christie's novels rank among the best-selling of all time, with printed copies numbering in the billions.
Christie's success wasn't limited to writing novels. The initial production of her play The Mousetrap has been running for 55 years and counting. That's more than 20,000 performances.
One of the reasons poison figures so prominently as a means of murder in her books is because Christie worked with pharmaceuticals during World War I.
One of Christie's greatest mysteries occurred in her real life rather than her written work. She disappeared for ten days in late 1926. While she would later attribute her disappearance to depression brought on by family trauma, others wrote it off as a publicity stunt.
Many of Christie's plays and novels were turned into successful films, including the Academy Award-nominated Witness for the Prosecution (1957) and Murder on the Orient Express (1974 and 2017).
Biography
(History of the World: The 20th Century)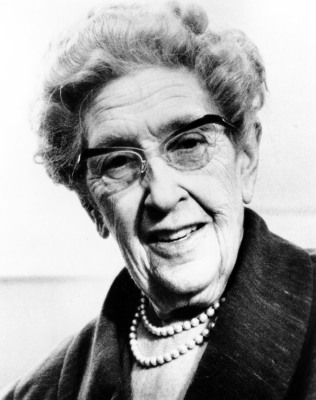 Article abstract: Because of her ingenuity in devising plots, her skill in creating characters (particularly detectives such as Miss Marple and Hercule Poirot), and her genial humor, Christie won international fame and a considerable fortune as the best-selling detective story writer in history.
Early Life
Agatha Miller was born September 15, 1890, in the seaside English town of Torquay. Although her father, Frederick Alvah Miller, was a New York businessman, he had settled in Torquay with his English wife, née Clarissa Margaret Beochmer, the daughter of a military officer who had died young. Agatha Mary Clarissa Miller was the third child in the family.
At their country home, Ashfield, the Millers lived the pleasant life of the prewar English gentry, depending on their servants for the care of the large house and of the young children. Perhaps because she was shy, Agatha was educated at home until she turned sixteen, when she spent two years at a finishing school in Paris. Even as a child, she dabbled in writing. Later, she had some poems published. The important business of life, however, was to find a husband.
There was no shortage of candidates. With her fine features, fair complexion, gray eyes, striking reddish-gold hair, and, above all, her lively personality, Miller was popular. Yet she did not lose her heart until she met handsome, dashing Lieutenant Archibald Christie, of the Royal Field Artillery. In 1914, they were married. Then he went to war, and Agatha went into nursing.
By 1916, Christie had accumulated some weeks of leave, and on a bet from her sister, she retreated to a hotel on Dartmoor. There she wrote her first detective story, The Mysterious Affair at Styles (1920). Set in a seaside town like Torquay, the novel introduced the kind of characters which were to be typical of Christie: ladies and gentlemen of the British upper classes and their servants. This first novel was also significant because it introduced the Belgian detective who was to appear in many of her later works: the vain, precise, and delightful Hercule Poirot. Although at the time no one realized it, certainly not Christie herself, a career which was to make her...
(The entire section is 2,828 words.)