Contribution
(Masterpieces of Fiction, Detective and Mystery Edition)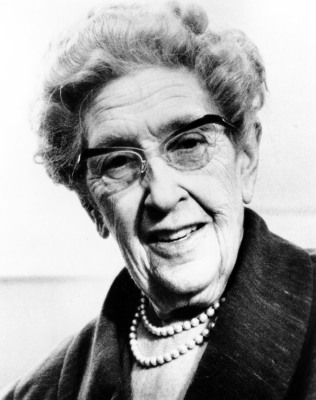 Through some seventy mystery novels and thrillers as well as 149 short stories and more than a dozen plays, Agatha Christie helped create the form of classic detective fiction, in which a murder is committed and many are suspected. In the end, all but one of the suspects are eliminated, and the criminal dies or is arrested. Working within these conventions, Christie explored their limits through numerous variations to create her intellectual puzzles. Much of the charm of her work derives from its use of the novel-of-manners tradition, as she explores upper-middle-class life in the English village, a milieu that she made peculiarly her own.
Typical of the novel of manners, Christie's works offer little character analysis, detailed description, or philosophy about life; as she herself noted, "Lots of my books are what I should describe as 'light-hearted thrillers.'" Simply written, demanding no arcane knowledge, requiring only careful attention to facts, her works repeatedly challenge readers to deduce from the clues they have been given the identity of the culprit before she reveals the always surprising answer.
Other Literary Forms
(Literary Essentials: Short Fiction Masterpieces)
Agatha Christie is acknowledged as one of the world's most prolific writers. In addition to her shorter works, she is the author of more than fifty detective novels, including the famous Hercule Poirot and Miss Marple stories such as Curtain: Hercule Poirot's Last Case (1975) and A Murder Is Announced (1950). Christie wrote not only fifteen plays—one of which, The Mousetrap (pr. 1952), set a world record for the longest continuous run of performances—but also romance novels, poems, autobiographical works, and a children's book. She also published several books under the pseudonym Mary Westmacott. Immensely popular, many of her works have been adapted for stage, screen, and television. The sales of her works have been unsurpassed by any other popular author.
Achievements
(Literary Essentials: Short Fiction Masterpieces)
As the most popular mystery writer of all time, Agatha Christie stands alone in the annals of detective fiction. As such, she has set the standards for others of this genre to follow. Her words have been translated into every modern European language. While her autobiographical works, plays, and romantic works are certainly successful, it is with her detective novels that she excels. During the fifty-odd years that she wrote these books, her skill with plot, character, and dialogue never wavered.
Following the dicta of plot development for whodunits, Christie nevertheless created myriad variations on a theme by manipulating the settings, characters, and developments in her stories. Part of her popularity is derived from this amazing ability to change format in so many ways—all familiar in tone to the avid Christie reader yet always fresh to the most jaded reader of detective fiction. Christie's strength, however, lies in her ability to create dialogue. Her characters' speeches are neither stilted nor long-winded, yet they reveal much about the plot, theme, and the characters themselves. Christie's works never rely on fantastic manipulation, on the kind of deus ex machina devices that others bring into their books. All is revealed simply and readily through her simple and elegant speeches and descriptions. She must be declared a master of the craft.
Other literary forms
(Survey of Novels and Novellas)
Agatha Christie published approximately thirty collections of short stories, fifteen plays, a nonfiction book (Come Tell Me How You Live, 1946), and many omnibus editions of her novels. Under the pen name Mary Westmacott, Christie published six romance novels. At least ten of her detective works have been made into motion pictures, and An Autobiography (1977) was published because, as Christie told Publishers Weekly in 1966, "If anybody writes about my life in the future, I'd rather they got the facts right." Sources disagree on the total number of Christie's publications because of the unusual quantity of titles, the reissue of so many novels under different...
(The entire section is 2,542 words.)