Biography
(History of the World: The 20th Century)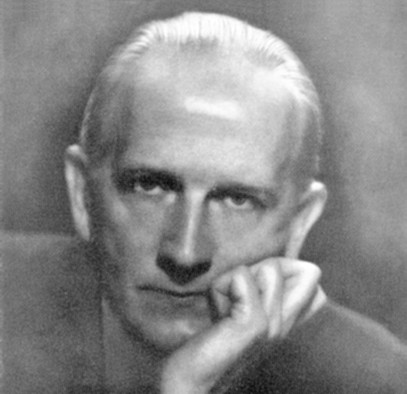 Article abstract: Milne wrote light comedy and drama but was most successful with his stories and poems for children, especially those featuring Winnie-the-Pooh.
Early Life
Alan Alexander Milne was born in London in 1882 the third and youngest son of a school headmaster. Milne won a highly competitive scholarship to Westminster school in 1893 and entered Trinity College, Cambridge, in 1900. Although he was supposed to study mathematics, he devoted his time and energy to writing. In 1902 he was appointed editor of Granta, a prestigious literary magazine at the university.
On graduation in 1903, Milne went to London and became a freelance journalist, publishing mostly sketches and pieces of light humor. Milne sold several dozen poems and short items to Punch, the leading British humor magazine. In 1906 these brought him to the attention of Punch's new editor, Owen Seaman, who offered him an assistantship. Milne accepted and, as a staff writer over the next eight years, published a constant stream of witty and charming trifles that established his reputation. Many of his pieces were collected and reappeared as books—The Days Play (1910), The Holiday Round (1912), and Once a Week (1914). In 1913, capping his growing success, he married his editor's goddaughter, Dorothy de Selincourt.
Shortly after the outbreak of World War I, Milne took a leave of absence from the magazine and enlisted in the Royal Warwickshire Regiment. Serving as a signals officer, he was sent to the front in France in late July, 1916, for the great battle of the Somme, where the British army suffered its most severe casualties in a long and bloody war. By early November, after three and one-half months in the trenches around the Mametz Woods, Milne was lucky to be sent home as an invalid with a severe case of trench fever. This probably saved his life.
After some months recuperating, he did the rest of his military service in Britain turning out propaganda for the War Office. He used his free time in the army to write plays. In the face of endless casualty lists, it seemed inappropriate to continue publishing his usual collections of amusing material from Punch. He did, however, allow a "fairy tale for adults," Once on a Time, to appear in 1917. That year, his friend Sir James Barrie, one of the most successful playwrights of the day, had Milne's short farce Wurzel-Flummery produced with some success in the West End (the London equivalent of Broadway) as part of an evening of his own short plays. On being demobilized from the army early in 1919, Milne gave up his editorial position at Punch to take up his own independent writing career full time.
Life's Work
Milne's first play after returning to civilian life, Mr. Pim Passes By (1919), was quickly produced on the West End to great acclaim and launched his career as a major writer for the London stage for the following decade. Mr. Pim Passes By was soon followed by seven other plays through 1924, including The Dover Road (1922) and The Great Broxapp (1923). In addition, Milne wrote a best-selling "whodunit," The Red House Mystery (1922), a novelized version of Mr. Pim, and published several new collections of his short humorous pieces and poems from Punch, Vanity Fair, and elsewhere titled Not That It Matters (1919), If I May (1920), and The Sunny Side (1922). In the midst of this flood of productivity, in August, 1920, the Milnes had their first and only child, a little boy they named Christopher Robin.
Milne was rather shy and reserved, as his father had been. Though Christopher Robin was usually looked after by a nursemaid, Milne began to write poems and songs to amuse him when they spent time together. His wife suggested that these should be published. After some had appeared individually, Milne had them collected as When We Were Very Young (1924), which rapidly became a considerable success. Though Milne continued to turn out a generally well received drawing-room comedy for the West End...
(The entire section is 1,937 words.)