eNotes features more than 200 Shakespeare quotes, along with explanations that provide context and meaning. Shakespeare quotes span the full bounds of the human experience as they explore different elements of life through comedy, tragedy, and romance. There are Shakespeare quotes about life and death, love and betrayal, each embedded in a famous play or poem.
Famous Shakespeare Quotes
We have collected all of the most famous Shakespeare quotes as well as others that have left their impact on modern drama and literature. We provide everything you need to know about famous Shakespeare monologues like "To be or not to be," but there are many other Shakespeare quotes which influence how we tell stories today. From the most to least famous Shakespeare quotes that have made their mark on the history of literature, you will find your answers here.
Shakespeare Sayings
Many quotes from William Shakespeare's works now exist as popular sayings. You have likely heard many Shakespeare sayings without even realizing it, such as "wild goose chase" and "with bated breath." Other Shakespeare sayings have fallen into obscurity, such as "eaten out of house and home" and "neither here nor there," but are still recognized not as Shakespeare quotes but as generic popular sayings.

What's in a name? That which we call a rose
Juliet:
"What's in a name? That which we call a rose
By any other name would smell as sweet."

Romeo and Juliet (II, ii, 1-2)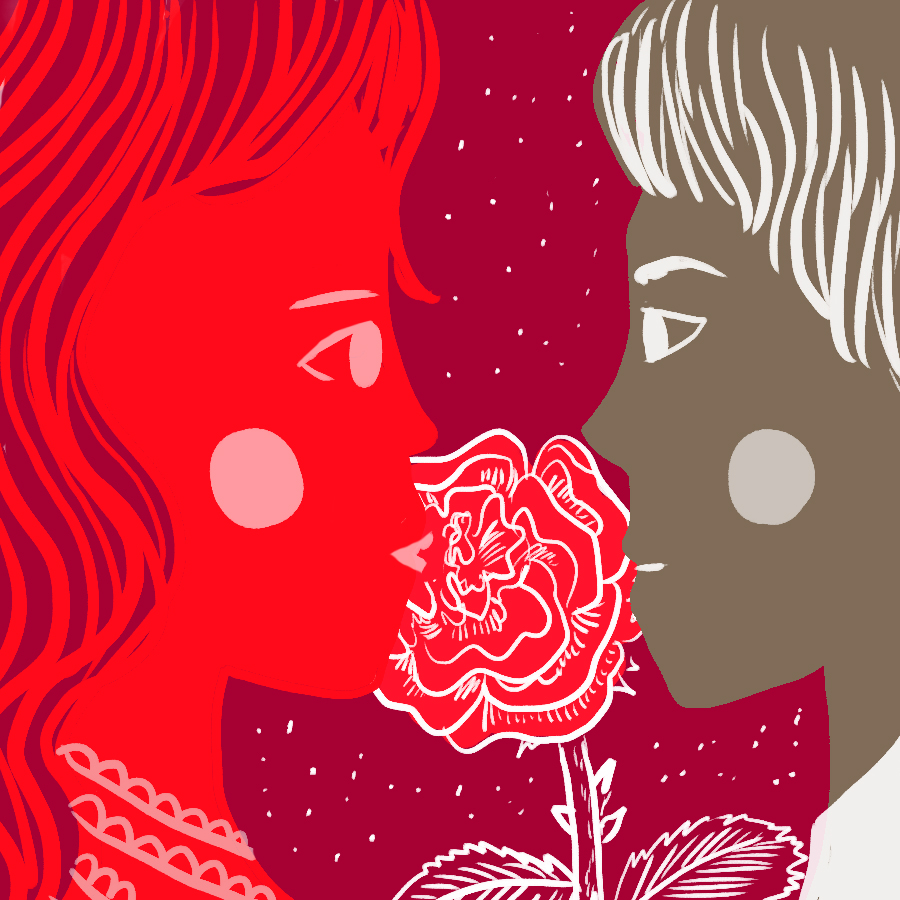 Romeo Montague and Juliet Capulet meet and fall in love in Shakespeare's lyrical tale of "star-cross'd" lovers. They are doomed from the start as members of two warring families. Here Juliet tells Romeo that a name is an artificial and meaningless convention, and that she loves the person who is called "Montague", not the Montague name and not the Montague family. Romeo, out of his passion for Juliet, rejects his family name and vows, as Juliet asks, to "deny (his) father" and instead be "new baptized" as Juliet's lover. This one short line encapsulates the central struggle and tragedy of the play, and is one of Shakespeare's most famous quotes.
More »
Tomorrow, and tomorrow, and tomorrow
Macbeth:
To-morrow, and to-morrow, and to-morrow,
Creeps in this petty pace from day to day,
To the last syllable of recorded time;
And all our yesterdays have lighted fools
The way to dusty death. Out, out, brief candle!
Life's but a walking shadow, a poor player,
That struts and frets his hour upon the stage,
And then is heard no more. It is a tale
Told by an idiot, full of sound and fury,
Signifying nothing.

Macbeth Act 5, scene 5, 19–28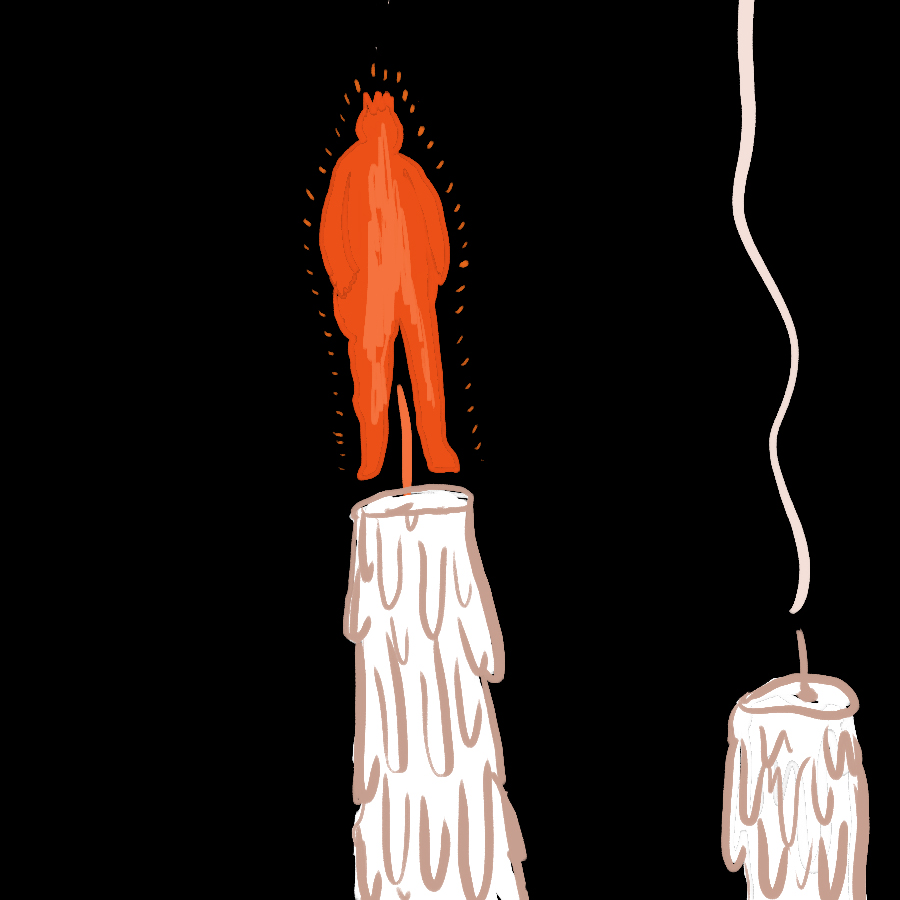 After hearing that his wife has died, Macbeth takes stock of his own indifference to the event. Death—our return to dust—seems to him merely the last act of a very bad play, an idiot's tale full of bombast and melodrama ("sound and fury"), but without meaning ("signifying nothing"). Murdering King Duncan and seizing his throne in retrospect seem like scenes of a script Macbeth was never suited to play. The idea that "all the world's a stage" is occasionally very depressing to Shakespeare's heroes.
"To-morrow, and to-morrow, and to-morrow"—along with the other phrases culled from this lode of Bardisms—conveys the mechanical beat of time as it carries this poor player-king from scene to scene. "The last syllable of recorded time"—what Macbeth earlier called "the crack of doom"... More »
The lady doth protest too much
Player Queen:
Both here and hence pursue me lasting strife,
If once I be a widow, ever I be a wife!


Player King:
'Tis deeply sworn. Sweet, leave me here a while,
My spirits grow dull, and fain I would beguile
The tedious day with sleep.


Player Queen:
Sleep rock thy brain,
And never come mischance between us twain!


Hamlet:
Madam, how like you this play?


Queen:
The lady doth protest too much, methinks.


Hamlet Act 3, scene 2, 222–230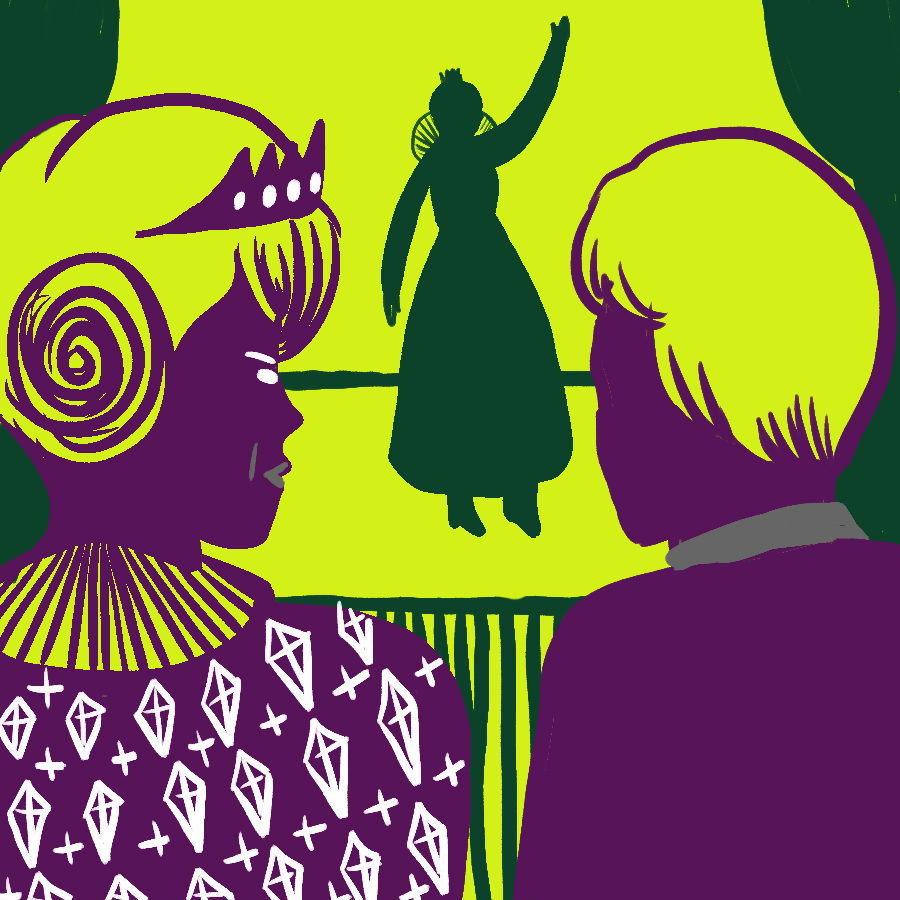 One of the more interesting quotes by Shakespeare: it's almost always misquoted as "Methinks the lady doth protest too much," Queen Gertrude's line is both drier than the misquotation (thanks to the delayed "methinks") and much more ironic. Prince Hamlet's question is intended to smoke out his mother, to whom, as he intended, this Player Queen bears some striking resemblances [see THE PLAY'S THE THING]. The queen in the play, like Gertrude, seems too deeply attached to her first husband to ever even consider remarrying; Gertrude, however, after the death of Hamlet's father, has remarried. We don't know whether Gertrude ever made the same sorts of promises to Hamlet's father that the Player Queen makes to the Player King (who will soon be murdered)—but the... More »
If music be the food of love, play on
Duke Orsino:
If music be the food of love, play on,
Give me excess of it; that surfeiting,
The appetite may sicken, and so die.


Twelfth Night Act 1, scene 1, 1–3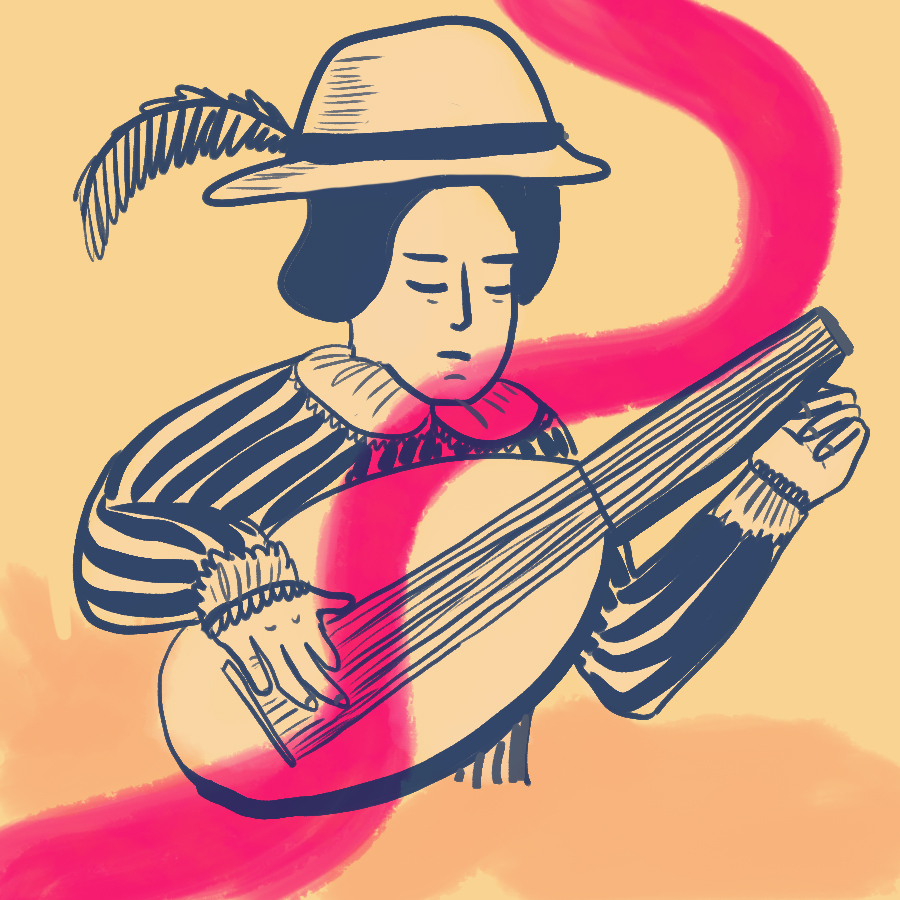 Duke Orsino of Illyria, presiding over the merry, mixed-up world of Twelfth Night, opens the play with these festive sentiments, soured though they be by the affected airs of the melancholic lover. He has convinced himself that he's insanely in love with a wealthy and resistant lady, who is in mourning for her brother and only annoyed by Orsino's inappropriate attentions. The duke's idea of a cure for his disease is to stuff himself sick with his own passions.
Orsino's brand of self-indulgent pouting comes in for much ribbing here and elsewhere in Shakespeare, most vividly in As You Like It and Much Ado about Nothing. For melancholic poseurs like Orsino, who are actually expected to make spectacles of themselves, affecting gestures are more important than sincere... More »
All the world's a stage
Jaques:
All the world's a stage,
And all the men and women merely players;
They have their exits and their entrances,
And one man in his time plays many parts,
His acts being seven ages.


As You Like It Act 2, scene 7, 139–143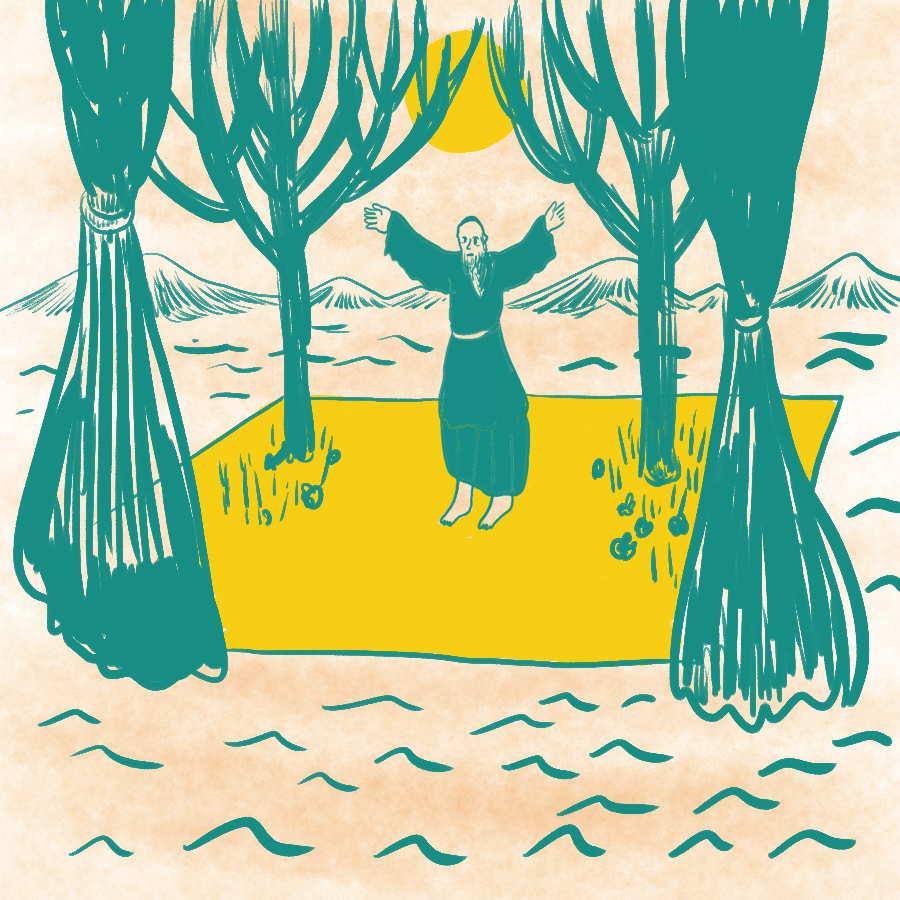 The idea that "all the world's a stage" was already clichéd when Shakespeare wrote As You Like It. So Jaques is intended to sound at least a little pretentious in this quote. Jaques (pronounced "jay-keys" or "jay-kweez") is the resident sourpuss in the Forest of Arden, home to political exiles, banished lovers, and simple shepherds. Picking up on another character's stray suggestion that the world is a "wide and universal theater," Jaques deploys the theatrical metaphor for his famous speech on the Seven Ages of Man. The first of these ages, according to Jaques, is infancy (when the babe is found "Mewling [sobbing] and puking in his nurse's arms"), and the last is "second childishness and mere oblivion" (complete senility). His glum epigrams make up a "set... More »
To be, or not to be
Hamlet:
To be, or not to be, that is the question:
Whether 'tis nobler in the mind to suffer
The slings and arrows of outrageous fortune,
Or to take arms against a sea of troubles
And by opposing end them. To die—to sleep,
No more; and by a sleep to say we end
The heart-ache and the thousand natural shocks
That flesh is heir to: 'tis a consummation
Devoutly to be wish'd. To die, to sleep;
To sleep, perchance to dream—ay, there's the rub:
For in that sleep of death what dreams may come,
When we have shuffled off this mortal coil,
Must give us pause—there's the respect
That makes calamity of so long life.
For who would bear the whips and scorns of time,
Th'oppressor's wrong, the proud man's contumely,
The pangs of dispriz'd love, the law's delay,
The insolence of office, and the spurns
That patient merit of th'unworthy takes,
When he himself might his quietus make
With a bare bodkin? Who would fardels bear,
To grunt and sweat under a weary life,
But that the dread of something after death,
The undiscovere'd country, from whose bourn
No traveller returns, puzzles the will,
And makes us rather bear those ills we have
Than fly to others that we know not of?
Thus conscience does make cowards of us all,
And thus the native hue of resolution
Is sicklied o'er with the pale cast of thought,
And enterprises of great pitch and moment
With this regard their currents turn awry
And lose the name of action.


Hamlet Act 3, scene 1, 55–87 [Italics mine]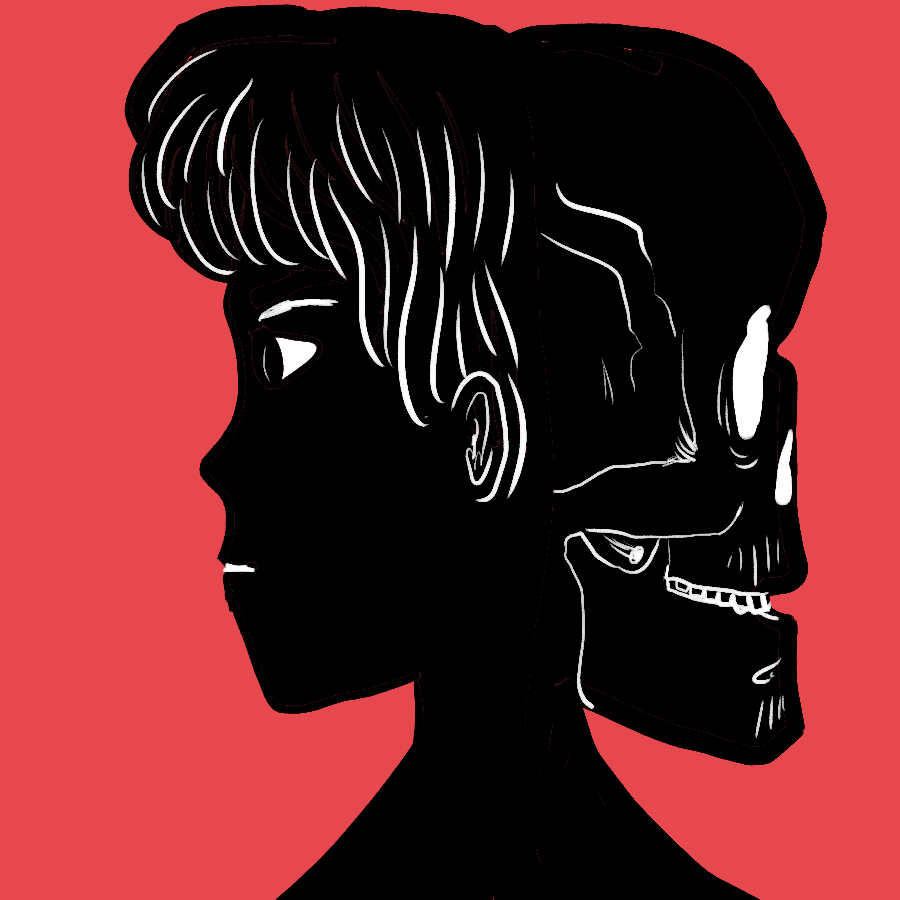 "To be or not to be," Hamlet's opening line to this famous soliloquy, is probably the best-known line in English literature. Hamlet's greatest soliloquy is the source of more than a dozen everyday (or everymonth) expressions—the stuff that newspaper editorials and florid speeches are made on. Rather than address every one of these gems, I've selected a few of the richer ones for comment. But rest assured that you can quote any line and people will recognize your erudition.
Hamlet, in contemplating the nature of action, characteristically waxes existential, and it is this quality—the sense that here we have Shakespeare's own ideas on the meaning of life and death—that has made the speech so quotable. Whether or not Shakespeare endorsed Hamlet's sentiments, he rose to... More »
There are more things in heaven and earth, Horatio
Hamlet:
Swear by my sword
Never to speak of this that you have heard.


Ghost:
[Beneath] Swear by his sword.


Hamlet:
Well said, old mole, canst work i' th' earth so fast?
A worthy pioner! Once more remove, good friends.


Horatio:
O day and night, but this is wondrous strange!


Hamlet:
And therefore as a stranger give it welcome.
There are more things in heaven and earth, Horatio,
Than are dreamt of in your philosophy.


Hamlet Act 1, scene 5, 159–167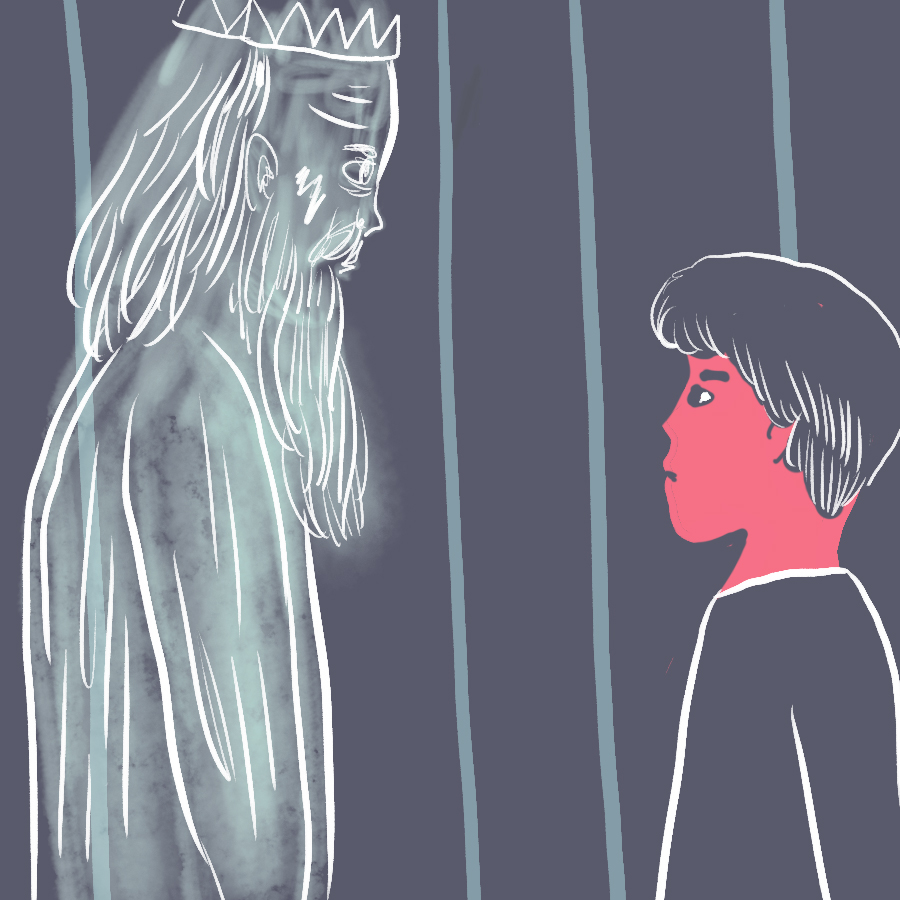 Horatio and Marcellus, though advised against it, barge into Hamlet's conversation with his father's ghost [see SOMETHING IS ROTTEN IN THE STATE OF DENMARK]. Hamlet is a little unforthcoming with the news imparted by this spirit, who is still rustling about under the stage. So it's hard to figure what Horatio and Marcellus are being asked to keep quiet, though Hamlet and the burrowing ghost (a "pioner," or miner) insist.
Horatio, a model of rationality, is still having a hard time swallowing the whole business. Ghosts are not the sort of beings his "philosophy" easily takes into account. We know that Horatio is, like Hamlet, a student at the University of Wittenberg, a notable outpost of Protestant humanism. The philosophy he studies there is probably... More »
To sleep, perchance to dream
Hamlet:
"To sleep, perchance to dream-
ay, there's the rub."


Hamlet (III, i, 65-68)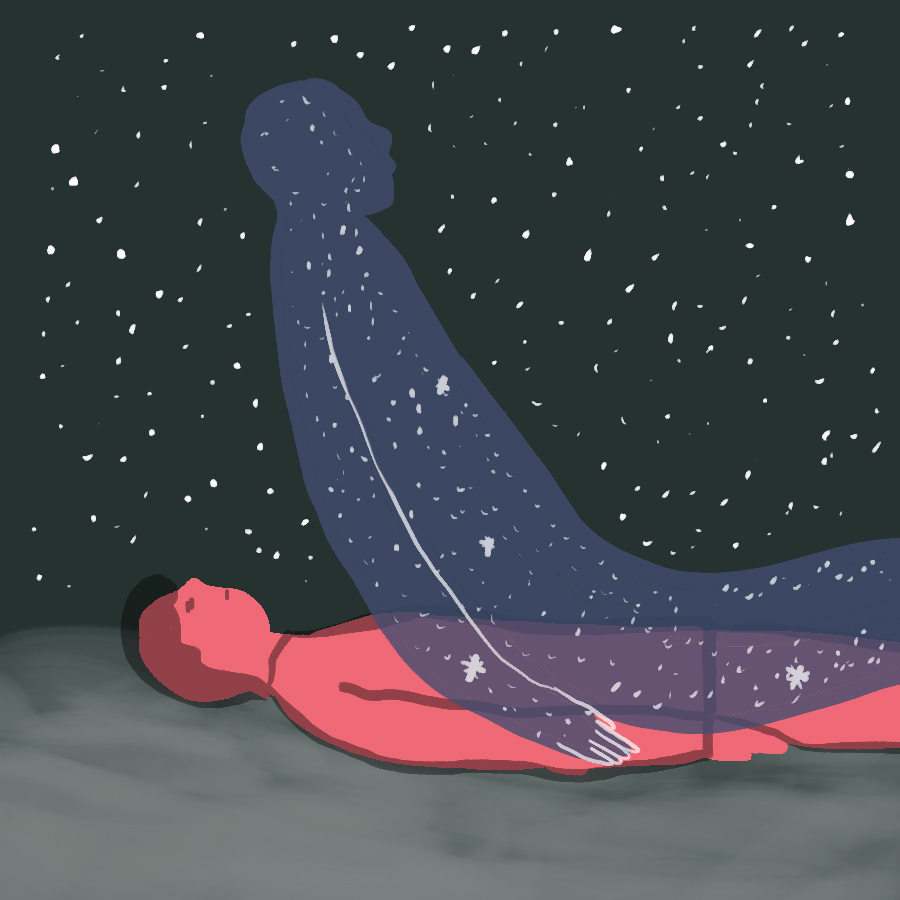 This is part of Hamlet's famous soliloquy which begins "To be or not to be", and it reveals his thoughts of suicide. He has learned that his uncle killed his father, the late King, and married the king's wife, his mother. This foul deed has driven Hamlet nearly mad, and he seeks both revenge and the escape of death. He has been disconsolate since learning of the murder, from the ghost of his dead father. In this scene, he ponders suicide, "To die, to sleep-/No more." But he is tortured with the fear that there might not be peace even in death. "For in that sleep of death what dreams may come, /When we have shuffled off this mortal coil, /Must give us pause." Hamlet's moral and mental anguish is at its height in this soliloquy, which is the emotional centerpiece of the... More »
O Romeo, Romeo, wherefore art thou Romeo?
Juliet:
O Romeo, Romeo, wherefore art thou Romeo?
Deny thy father and refuse thy name;
Or if thou wilt not, be but sworn my love
And I'll no longer be a Capulet.


Romeo:
[Aside] Shall I hear more, or shall I speak at this?


Juliet:
'Tis but thy name that is my enemy:
Thou art thyself, though not a Montague.
What's Montague? It is nor hand nor foot,
Nor arm nor face, nor any other part
Belonging to a man. O be some other name!
What's in a name? That which we call a rose
By any other word would smell as sweet;
So Romeo would, were he not Romeo call'd,
Retain that dear perfection which he owes
Without that title. Romeo, doff thy name,
and for thy name, which is no part of thee,
Take all myself.


Romeo And Juliet Act 2, scene 2, 33–49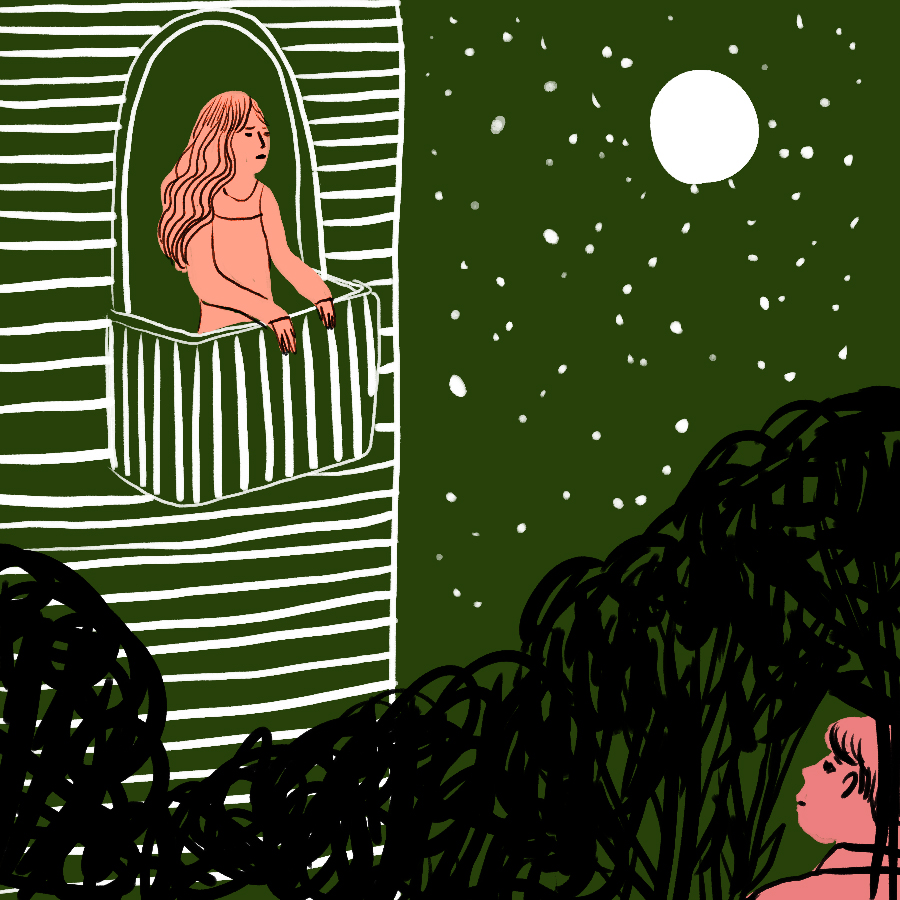 In the most famous scene of the play, Romeo stands unnoticed beneath Juliet's balcony as she engages in a fantasized debate. She questions the purpose of Romeo's being Romeo—something he's probably taken for granted all these years. That Romeo is Romeo creates a few rather touchy problems for the new lovebirds. To be Romeo is to be a Montague while to be Juliet is to be a Capulet, and the Montagues and Capulets have a nasty history of killing off one another. Juliet fancies that family identity can be changed along with one's name, and family fueds thus nullified.

O ROMEO, ROMEO, WHEREFORE ART THOU ROMEO?

Although we use "wherefore," if at all, as a synonym for "why," Juliet uses the word in a more limited sense. By "wherefore?" Juliet means "for what purpose?" If... More »
Such stuff as dreams are made on
Prospero:
Our revels now are ended. These our actors,
As I foretold you, were all spirits, and
Are melted into air, into thin air:
And like the baseless fabric of this vision,
The cloud-capp'd tow'rs, the gorgeous palaces,
The solemn temples, the great globe itself,
Yea, all which it inherit, shall dissolve,
And, like this insubstantial pageant faded,
Leave not a rack behind. We are such stuff
As dreams are made on; and our little life
Is rounded with a sleep.


The Tempest Act 4, scene 1, 148–158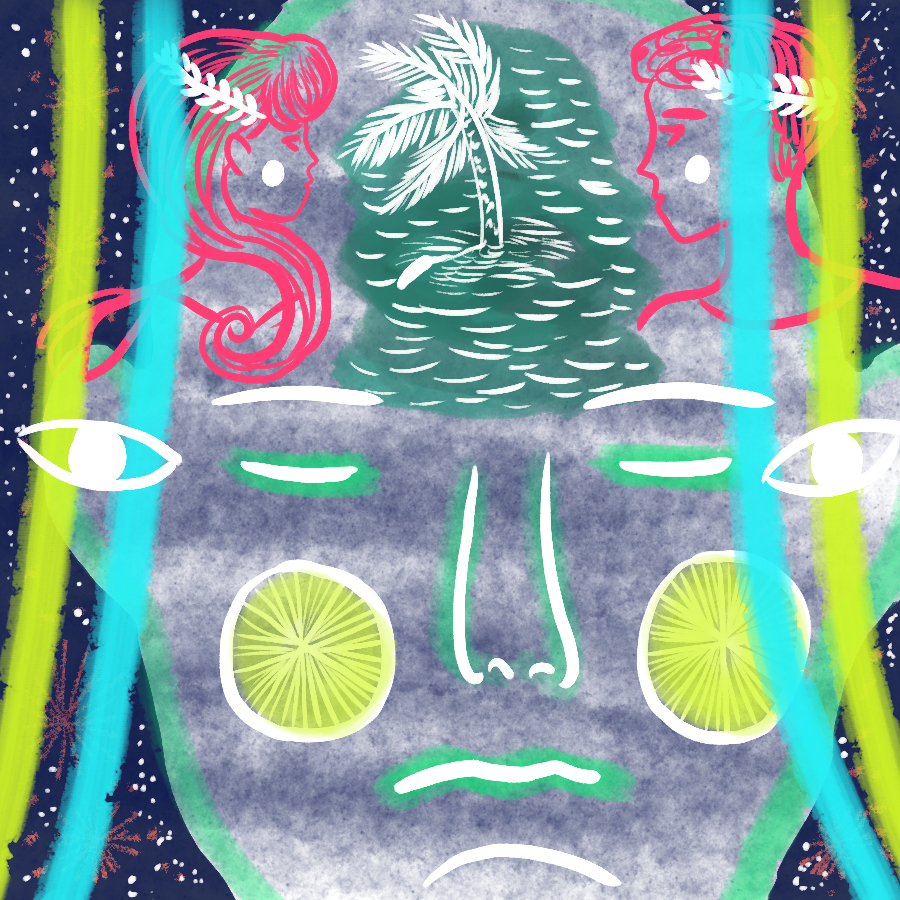 Anticipating his daughter's wedding to the Prince of Naples, Prospero has staged a short entertainment, with spirits taking the parts of Roman gods. But he abruptly cuts the fun short when he remembers some pressing business. He tries to calm the startled couple by explaining, somewhat off the point, that the "revels" (performance) they've witnessed were simply an illusion, bound sooner or later to melt into "thin air"—a phrase he coins.
Prospero's metaphor applies not just to the pageant he's created on his fictional island, but also to the pageant Shakespeare presents in his Globe Theater—the "great globe itself." Dramatic illusion in turn becomes a metaphor for the "real" world outside the Globe, which is equally fleeting. Towers, palaces, temples, the Globe... More »
Parting is such sweet sorrow
Juliet:
'Tis almost morning, I would have thee gone—
And yet no farther than a wan-ton's bird,
That lets it hop a little from his hand,
Like a poor prisoner in his twisted gyves,
And with a silken thread plucks it back again,
So loving-jealous of his liberty.


Romeo:
I would I were thy bird.


Juliet:
Sweet, so would I,
Yet I should kill thee with much cherishing.
Good night, good night! Parting is such sweet sorrow,
That I shall say good night till it be morrow. [Exit above]


Romeo And Juliet Act 2, scene 2, 176–185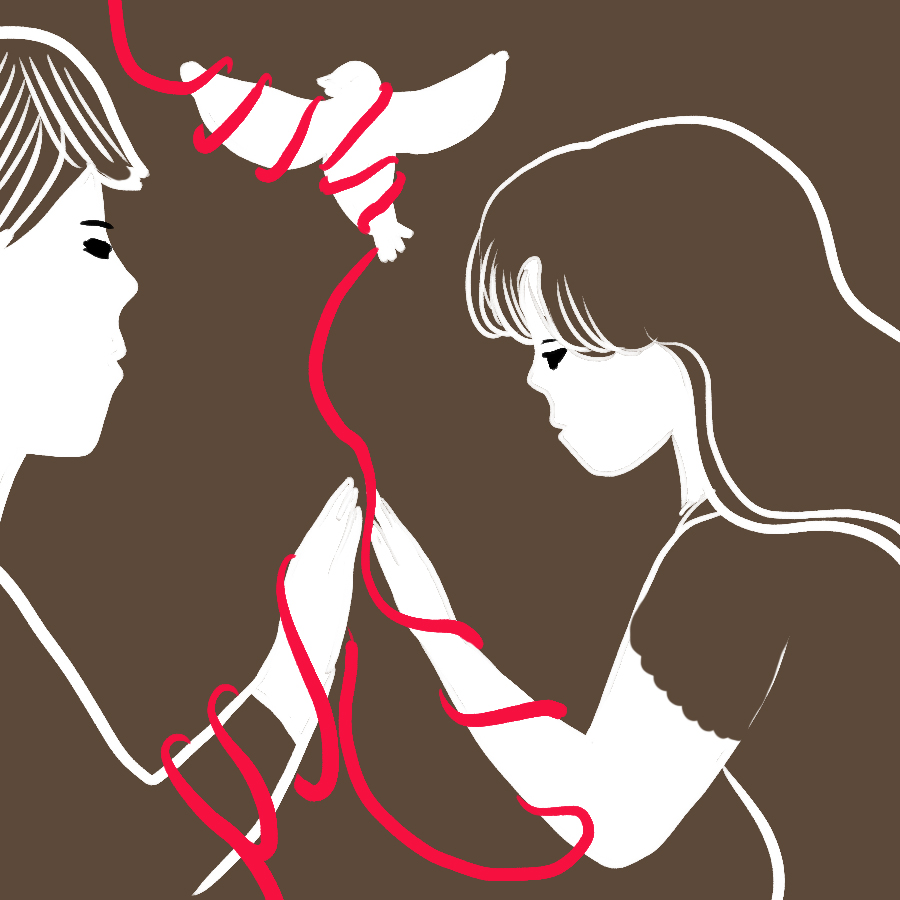 Depending on how gripping you find the first balcony scene in Romeo and Juliet, Juliet's parting may or may not be "such sweet sorrow." In any case, her phrase is an oxymoron, combining contradictory ideas of pleasure and pain. Parting is sorrowful because Juliet would prefer, like a mischievous youth ("wan-ton"), to snare her lover in twisted "gyves" (chains or fetters). Parting is pleasurable, presumably, because doing anything with Romeo is pleasurable. Note the latent sadomasochism of this exchange, and the almost wistful prophecy that Romeo will be killed with too much cherishing.
Juliet's "Good night, good night!" is, incidentally, the thou-sand-and-first and thousand-and-second times she bids Romeo goodnight [see A THOUSAND TIMES GOOD NIGHT].
More »
The winter of our discontent
Richard:
Now is the winter of our discontent
Made glorious summer by this son of York;
And all the clouds that low'r'd upon our house
In the deep bosom of the ocean buried.

Richard The Third Act 1, scene 1, 1–4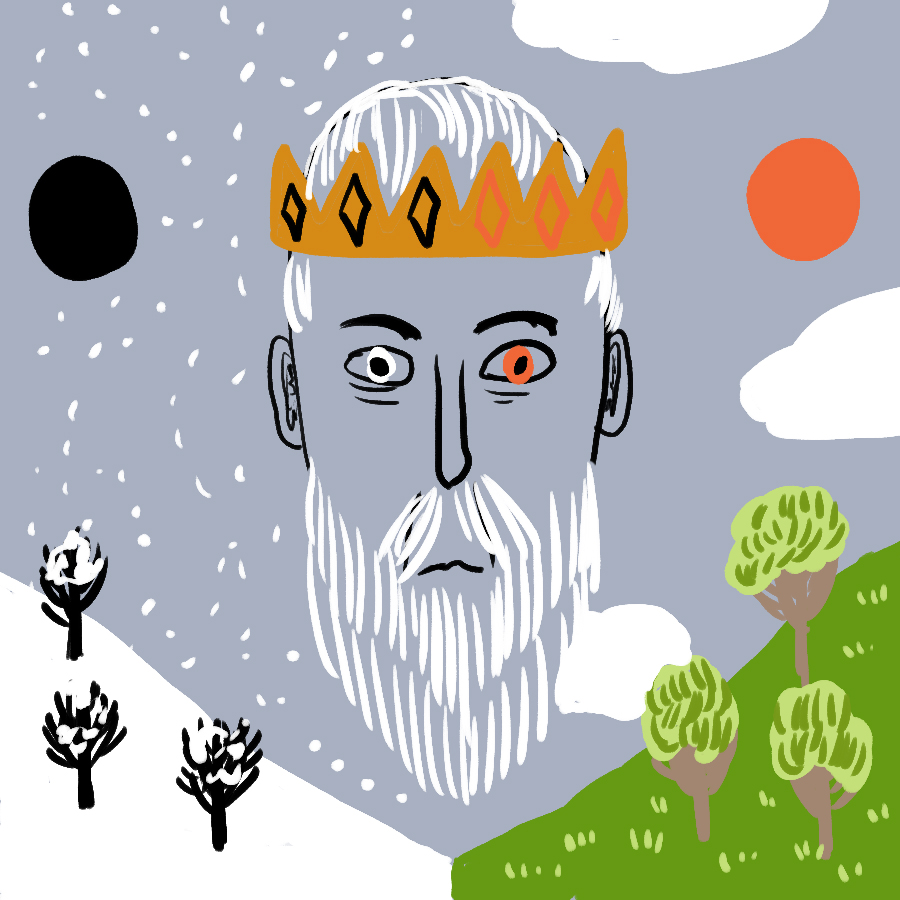 Richard, the future king, opens his play not by protesting his discontent, but by celebrating an upturn in his family's fortunes. His brother Edward IV—they're sons of the Duke of York—has wrested the English crown from Henry VI and the Lancastrian house. So those who simply quote "Now is the winter of our discontent" are doing these lines a disservice, since the "now" actually modifies "made glorious" (i.e. "The winter is now made glorious summer"). To translate more loosely: "The oppression of our family, which made life like a long winter, has been turned to a summery contentedness now that my brother is king." Edward's emblem is the sun, and the radiance of his glory has dispelled the clouds that "lowered" (frowned) on the House of York. Richard's string of metaphors runs adrift,... More »
What a piece of work is a man
Hamlet:
What a piece of work is a man, how noble in reason, how
infinite in faculties, in form and moving how express and
admirable, in action how like an angel, in apprehension how like
a god! the beauty of the world, the paragon of animals—and yet,
to me, what is this quintessence of dust? Man delights not me—
nor woman neither, though by your smiling you seem to say so.


Rosencrantz:
My lord, there was no such stuff in my thoughts.


Hamlet Act 2, scene 2, 303–312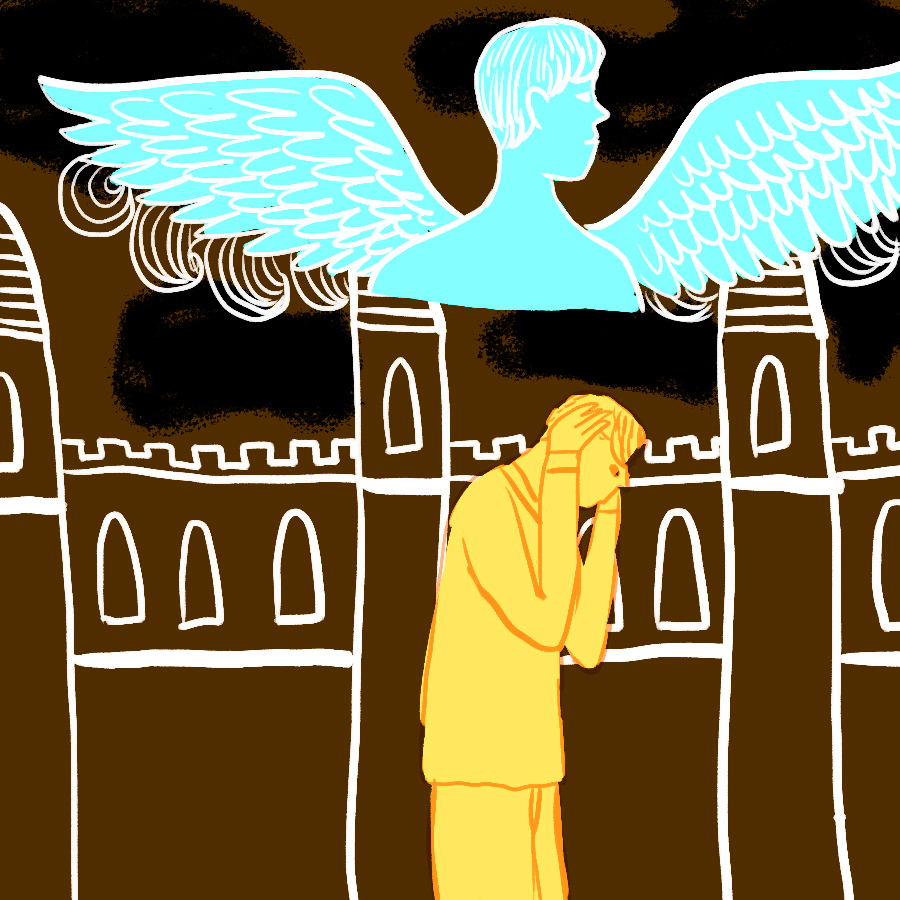 This passage has provoked bitter scholarly battles—over its punctuation. Is Hamlet saying that man is like an angel in apprehension (understanding), or like a god in apprehension? The different placement of commas in the early texts of the play makes all the difference.
We're not going to settle the argument here; you probably get the drift of Hamlet's speech anyway. Man is the noblest of all God's pieces of work, the "quintessence of dust" (the fifth, or purest, extract from the dust of which all things are compounded). But despite the nobility, the reason, the grace, and the beauty of man, Hamlet cannot be delighted. At least, so he tells the king's parasites, Rosencrantz and Guildenstern, as he explains his melancholia. This is one of the moments where Hamlet's... More »
Love looks not with the eyes but with the mind
Helena:
"Love looks not with the eyes but with the mind."

A Midsummer Night's Dream (I, i, 234)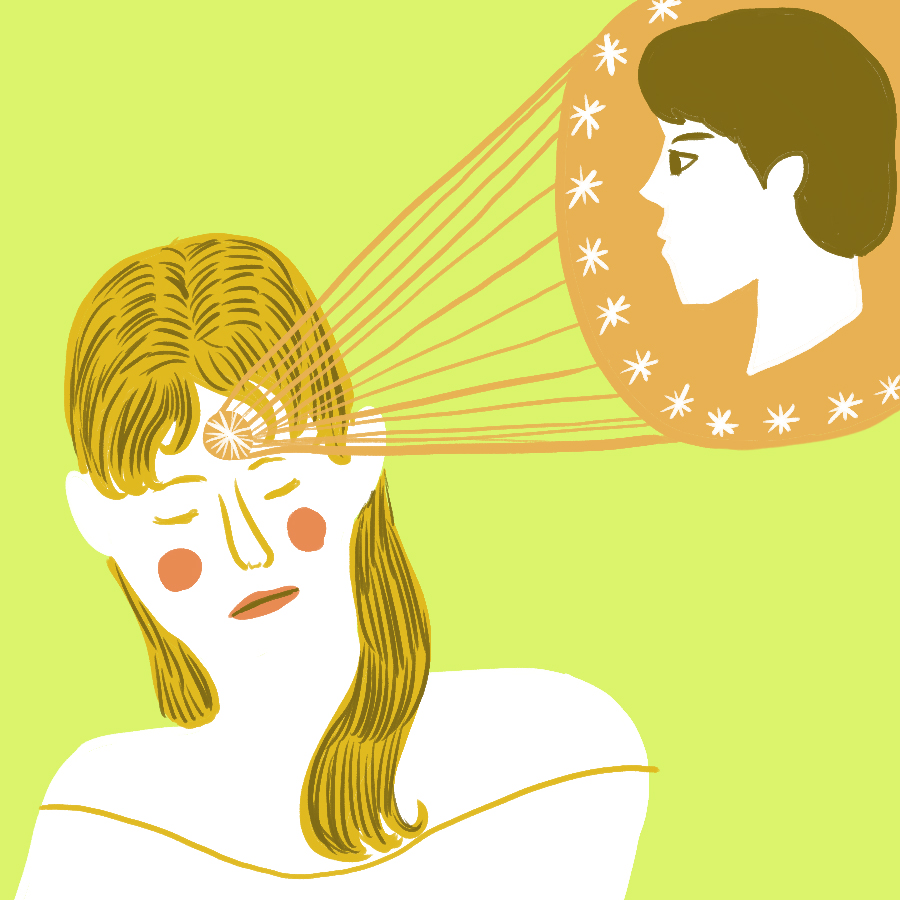 In this soliloquy, Helena ponders the transforming power of love, noting that Cupid is blind. The lovesick Helena has been abandoned by her beloved Demetrius, because he loves the more attractive Hermia. Helena, while tall and fair, is not as lovely as Hermia. Helena finds it unfair that Demetrius dotes on Hermia's beauty, and she wishes appearances were contagious the way a sickness is so that she might look just like Hermia and win back Demetrius. The connection of love to eyesight and vision are matters of vital importance in this play about love and the confusion it sometimes brings.
More »
Something is rotten in the state of Denmark
Horatio:
He waxes desperate with imagination.


Marcellus:
Let's follow. 'Tis not fit thus to obey him.


Horatio:
Have after. To what issue will this come?


Marcellus:
Something is rotten in the state of Denmark.


Horatio:
Heaven will direct it.


Marcellus:
Nay, let's follow him. [Exeunt.]


Hamlet Act 1, scene 4, 87–91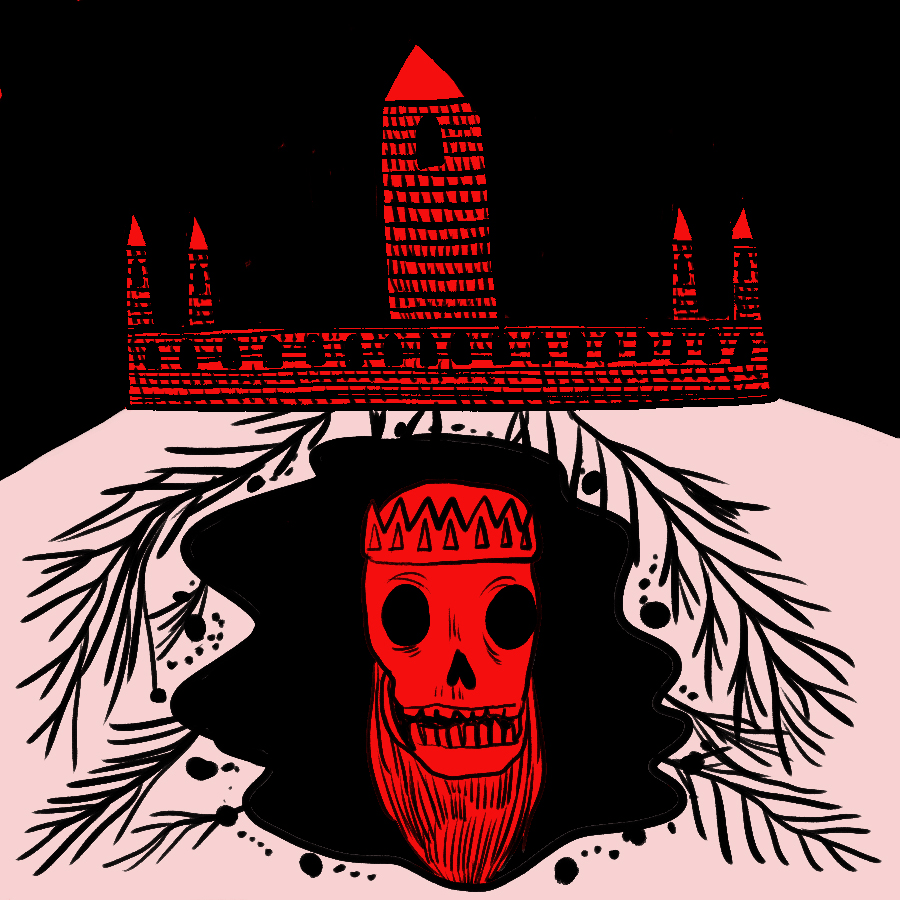 This is one time when the popular misquotation—"Something's rotten in Denmark"—is a real improvement on the original. But you ought to be careful around purists, who will also remember that the minor character Marcellus, and not Hamlet, is the one who coins the phrase. There's a reason he says "state of Denmark" rather than just Denmark: the fish is rotting from the head down—all is not well at the top of the political hierarchy.
There have been some hair-raising goings-on outside the castle at Elsinore. As the terrified Horatio and Marcellus look on, the ghost of the recently deceased king appears to Prince Hamlet. The spirit beckons Hamlet offstage, and the frenzied prince follows after, ordering the witnesses to stay put. They quickly decide to tag along... More »
Out, damned spot
Doctor:
What is it she does now? Look how she rubs her hands.


Gentlewoman:
It is an accustom'd action with her, to seem thus
washing her hands. I have known her continue in this a quarter of
an hour.


Lady Macbeth:
Yet here's a spot.


Doctor:
Hark, she speaks. I will set down what comes from her, to
satisfy my remembrance the more strongly.


Lady Macbeth:
Out, damn'd spot! out, I say!—One; two: why, then
'tis time to do't.—Hell is murky.—Fie, my lord, fie, a soldier, and
afeard? What need we fear who knows it, when none can call our
pow'r to accompt?—Yet who would have thought the old man to
have had so much blood in him?


Macbeth Act 5, scene 1, 26–40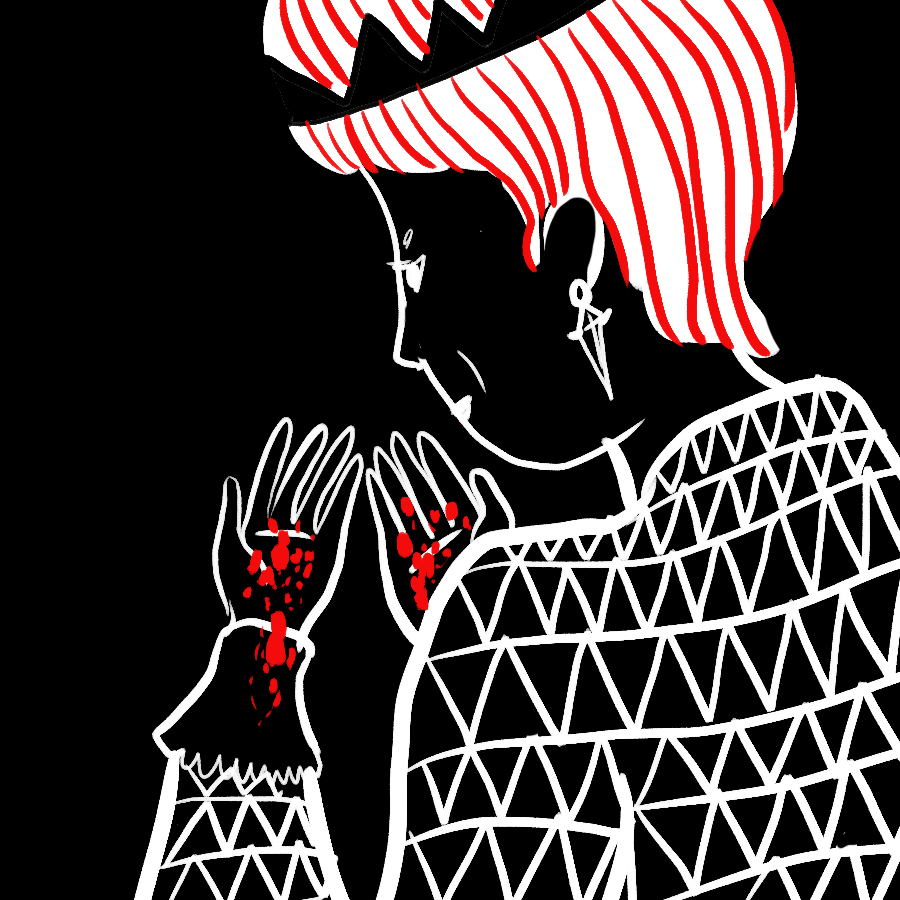 Lady Macbeth, as has become her wont, sleepwalks through the royal castle. As her waiting-woman and her doctor listen in, she mutters fragments of an imaginary conversation that recalls the night she and her husband conspired to murder King Duncan [see A SORRY SIGHT]. The hour is two o'clock; she upbraids her husband for his bad conscience; she insists that there will be nothing to fear once they've grabbed the crown; she marvels at how much blood Duncan had to shed. As Lady Macbeth replays this scene for the eavesdroppers, she not only incriminates herself, but also reveals the pangs of conscience she had ridiculed in her husband.
"Out, damn'd spot" is a prime example of "Instant Bard," tailor-made for ironic jokes and marketing schemes. But the "spot"... More »
The fault, dear Brutus, is not in our stars
Cassius:
"The fault, dear Brutus, is not in our stars,
But in ourselves, that we are underlings."


Julius Caesar (I, ii, 140-141)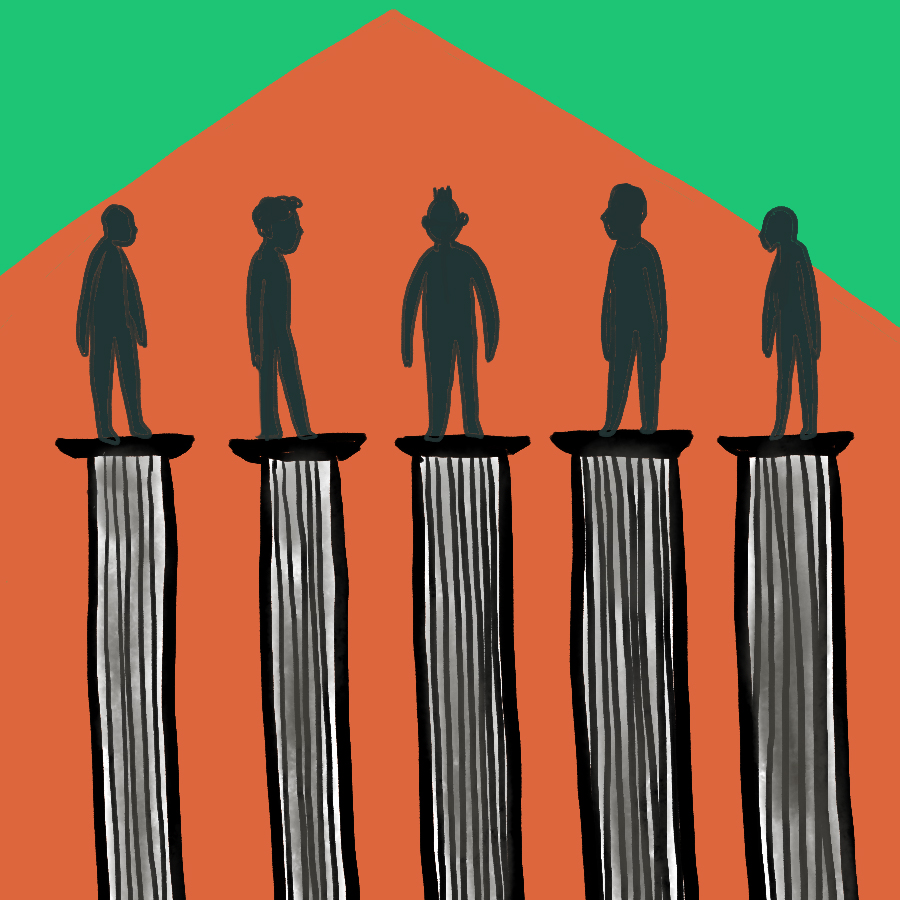 Cassius, a nobleman, is speaking with his friend, Brutus, and trying to persuade him that, in the best interests of the public, Julius Caesar must be stopped from becoming monarch of Rome. Brutus is aware of Caesar's intentions, and is torn between his love of his friend Caesar and his duty to the republic. Cassius continues by reminding Brutus that Caesar is just a man, not a god, and that they are equal men to Caesar. They were all born equally free, and so why would they suddenly have to bow to another man? On another level this phrase has been interpreted to mean that fate is not what drives men to their decisions and actions, but rather the human condition.
More »
Prodigious birth
Juliet:
Go ask his name.—If he be married,
My grave is like to be my wedding-bed.


Nurse:
His name is Romeo, and a Montague,
The only son of your great enemy.


Juliet:
My only love sprung from my only hate!
Too early seen unknown, and known too late!
Prodigious birth of love it is to me
That I must love a loathèd enemy.


Romeo And Juliet Act 1, scene 5, 134–141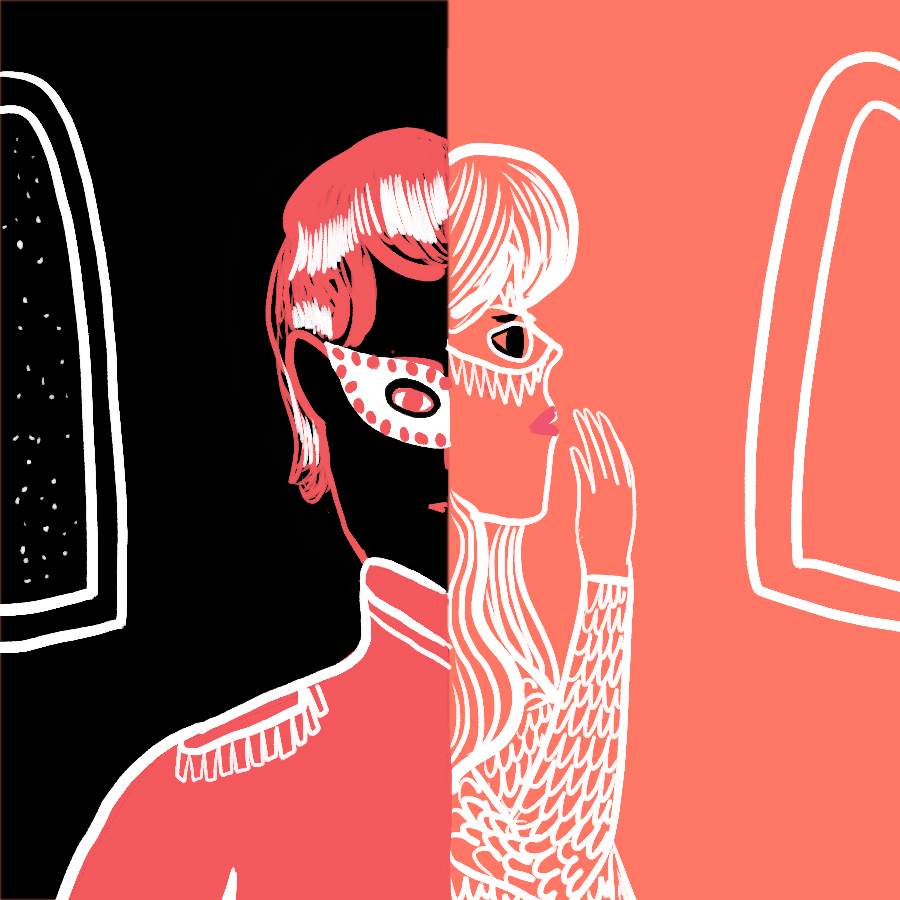 At her father's masked ball, Juliet falls in a big way for the disguised Romeo, a Montague and thus an enemy of her family [see A PAIR OF STAR-CROSSED LOVERS and DANCING DAYS]. Even though she has nothing personal against the Montagues, Romeo in particular, she can't escape being a Capulet, or escape her family's "hate."
Today "prodigy" usually refers to a precocious youngster. But the word had much different connotations in Shakespeare's time: a "prodigy" was someone or something abnormal, a monstrosity. Prodigies were taken to be omens of a family's bad fortune; this idea was thus naturally linked to the idea of birth, an event surrounded with a vast structure of superstition. While the word "prodigious"—of sixteenth century origin—was often applied to... More »
All that glisters is not gold
Prince of Morocco:
"All that glisters is not gold."


The Merchant of Venice (II, vii)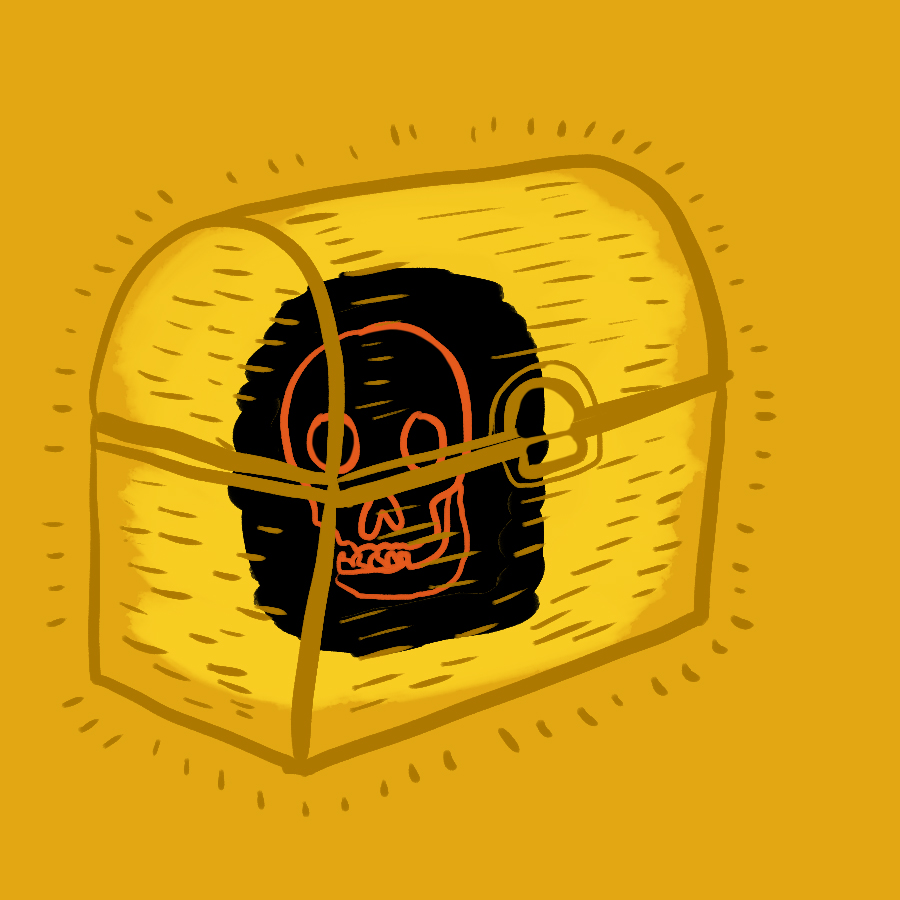 Portia is a beautiful, virtuous, wealthy woman who is being wooed by numerous suitors. She is not free to decide on her own whom she will marry because her late father stipulated in his will that she must marry the man who correctly picks the one casket (out of three) that contains her picture. One casket is gold, another is silver, and the third is made of lead. The Prince of Morocco is one in a long line of suitors who tries to win Portia's hand, and he decides that it would demean Portia to have her picture in anything other than a gold casket, and so he chooses that one. As he unlocks it, he is dismayed to find a picture, not of Portia but of Death, with a message written in its hollow eye: "All that glisters is not gold; / Often have you heard that told. / Many a man... More »
Et tu, Brute?
Caesar:
"Et tu, Brute?"


Julius Caesar (III, i, 77)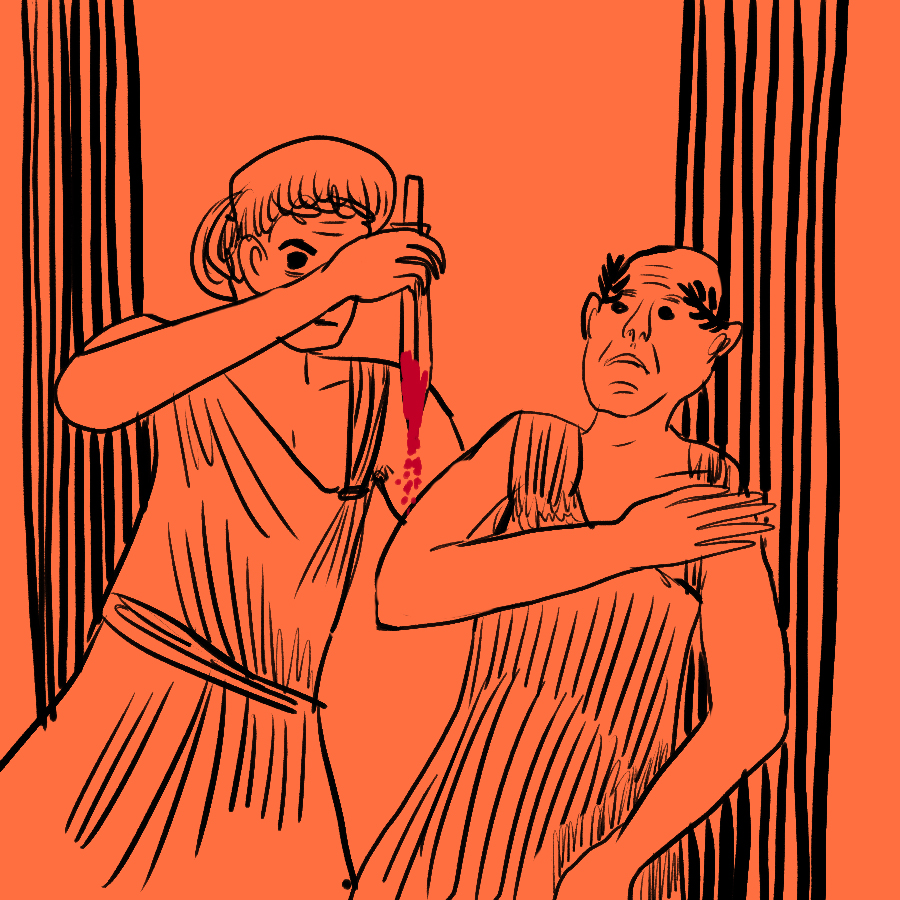 Perhaps the most famous three words uttered in literature, "Et tu, Brute?" (Even you, Brutus?) this expression has come down in history to mean the ultimate betrayal by one's closest friend. This scene, in which the conspirators in the Senate assassinate Caesar, is one of the most dramatic moments on the Shakespearean stage. The audience has just witnessed the arrogance and hubris of a ruler who has sought, within a republic, to become a monarch, comparing himself to the gods. Brutus, a friend of Caesar and yet a man who loves Rome (and freedom) more, has joined the conspirators in the assassination, a betrayal which is captured by the three words above in this famous Shakespeare quote.
More »