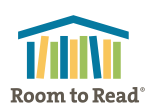 We donate $0.50 for every subscription purchased to Room to Read for global childhood literacy.
Free Trial Questions?
We pride ourselves on the highest quality content and customer services possible. Our support team monitors email around the clock and we guarantee a quick response—usually within a few hours or less. Common questions you may have about eNotes are answered below!
Read Our FAQ