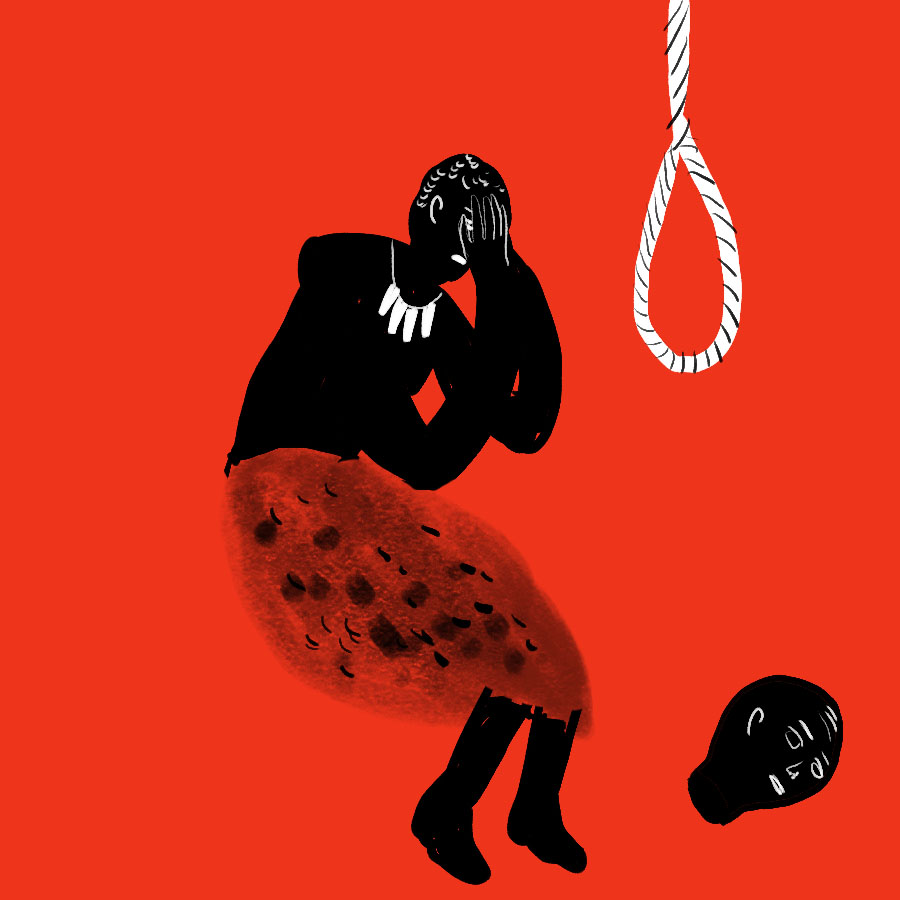 Summary of the Novel
Things Fall Apart is a story told by a skillful storyteller. The novel attempts to recreate the social, cultural, and religious fabric of traditional Igbo life between 1850 and the early 1900s. However, the novel cannot be interpreted as an accurate social and political history of the Igbo people, because it is a work of fiction. Nevertheless, the novel depicts conflicts and tensions within Igbo society as well as changes introduced by colonial rule and Christianity. The novel is structured in three parts. Part One depicts life in pre colonial Igboland. Part Two relates the arrival of the Europeans and the introduction of Christianity, and Part Three recounts the beginning of systematic colonial control in eastern Nigeria. Okonkwo, the protagonist, is a talented but inflexible Igbo who struggles to achieve success in the traditional world.
The setting of Part One is Umuofia, a union of nine villages. Okonkwo is introduced as a great wrestler, a renowned warrior, and a hardworking member of the community. He has amassed two barns filled with yams, three wives, many children, and two titles. His goal is to move through the traditional Igbo title taking system by balancing personal achievement and community service. However, although Okonkwo feels he is destined for greatness, his chi, or the god-force within him, does not seem destined for greatness.
Okonkwo seeks to overpower his mediocre chi by working hard. He is profoundly afraid of failure. As a result, he is unable to balance the feminine energy of love with the masculine energy of material success. Okonkwo often suppresses his feminine side as he pursues his goals and angers the Earth goddess Ani. His rage, inflexibility, and fear of appearing weak like his lazy father, the musician Unoka, consistently overshadow his respect for his community.
When a daughter of Umuofia is killed by the neighboring village of Mbaino, a young boy named Ikemefuna is given to Umuofia in order to avoid war. Okonkwo adopts the boy and seems to admire him, for Ikemefuna is both a talented musician and a great hunter. He is also a brother and role model for Okonkwo's eldest son Nwoye, who appears to be lazy. Ikemefuna lives with Okonkwo for three years until the Oracle of the Hills and Caves demands his life. Ogbuefi Ezeudu, the oldest man in the village, advises Okonkwo not to take part in the ritual killing of the boy. Although Okonkwo loves Ikemefuna, he does not want to appear weak. He joins the ceremony and kills Ikemefuna. Okonkwo's action ultimately shatters his relationship with his sensitive son, Nwoye.
Okonkwo is both affectionate and violent with his family. He loves his daughter Ezinma, who is an ogbanje, or a changeling child who seems to die continually only to return to her mother's womb to be reborn and die again. In an attempt to break the power of the ogbanje, Okonkwo follows his wife Ekwefi, the priestess Chielo, and his daughter Ezinma on a journey to the oracle Agbala. Okonkwo also assists a medicine man locate and destroy his daughter's iyi uwa, or the sacred stone that links the child with the spirit world. However, Okonkwo also has a dark and dangerous side, for he controls his family through anger. In bouts of rage, he beats his youngest wife, Ojiugo, for neglecting to cook dinner and braiding her hair instead during the Week of Peace. He also takes a shot at Ekwefi with a rusty gun during the Yam Festival.
Okonkwo's immoral actions affect the community. During the funeral rite for the elder Ezeudu, Okonkwo's gun accidentally explodes, killing Ezeudu's son. Okonkwo's crimes enrage the Earth Goddess Ani, for he has consciously and unconsciously chosen death by beating his wife, killing Ikemefuna, and now, killing Ezeudu's son. His irrational actions are destroying the moral fabric of traditional life. Therefore, Ani banishes Okonkwo to Mbanta, his mother's village, for seven years.
Part Two of the novel takes place while Okonkwo is in exile in Mbanta. Okonkwo flees to his mother's village and takes refuge with the feminine principal represented by the Earth goddess. He is given time to learn the supremacy of a mother's nurturing love. However, Okonkwo's goals never change. He works hard to amass wealth through the production of yams, and he dreams of returning to Umuofia to become a judicial leader in the clan. While Okonkwo single-mindedly labors in Mbanta, the Europeans arrive in Igboland. His friend Obierika visits him twice with news of the political and social upheaval. Abame, one of the villages in the union of Umuofia, is razed by the British. Christianity, a new religion, is attracting the marginal members of the Igbo community. The disenfranchised among the Igbo include the anguished mothers of twins who are forced to discard their children in the Evil Forest, the osu, who are despised descendants of religious slave cults, and unsuccessful men who do not earn titles or achieve status in the traditional world. The new Christian converts include Okonkwo's son, Nwoye.
In Part Three, Okonkwo returns from exile in Mbanta to a tense and radically changed Umuofia. At this point, a colonial government is taking root, the palm-oil trade is transforming the economy, and Christianity is dividing the Igbo people. Tensions escalate at the annual worship of the Earth goddess when the zealous Christian convert Enoch unmasks an egwugwu, a masquerader representing an ancestral spirit. His apostasy kills the spirit, unmasks the traditional religion, and throws Umuofia into confusion. Other egwugwu, who are actually Igbo men masked as ancestors, are enraged and retaliate. They raze Enoch's compound to the ground and burn the new Christian church. Okonkwo and other village leaders are subsequently jailed and whipped by order of the District Commissioner. After paying a fine, the humiliated Igbo are released from prison.
The traditional Igbo gather to mourn the abominations suffered by the ancient gods, the ancestors, and the entire Igbo community. They decry the new religion, which has pitted Igbo against Igbo. When colonial officials arrive to disperse the crowd, Okonkwo blocks them. He draws his machete and decapitates the court messenger. Okonkwo marshals no support; however, for the divided Igbo community fails to rise in defense of traditional life. Okonkwo has no recourse. He retreats and hangs himself from a tree.
Okonkwo fails to achieve immortality according to Igbo tradition. Only strangers may touch him now, for he has committed suicide, the ultimate offense against the Earth goddess. Okonkwo does not even merit a simple burial among his own people. In the final denouement, a perplexed District Commissioner orders members of the Igbo community to appear in court with Okonkwo's corpse. The commissioner decides to allot the tragedy of Okonkwo a paragraph in his anthropological study of the Igbo, which he has cruelly entitled "The Pacification of the Primitive Tribes of the Lower Niger." (p. 148)
Although the novel represents Igboland in the 1890s, it is crucial for the reader to remember that Achebe wrote Things Fall Apart in 1958, at the dawn of Nigerian independence. Achebe writes from a realistic third person point of view and questions assumptions about civilization, culture, and literature. Proverbs, folk tales, myths, and portraits of rituals and festivals support the basic plot line and paint a picture of Igbo life. In Morning Yet on Creation Day, Achebe explains his desire to show that precolonial Africa was "not one long nightmare of savagery." (p. 45) Overall, Achebe succeeds in presenting Igbo society as an organic whole and providing a window into the heart of Africa.
The Life and Work of Chinua Achebe
Chinua Achebe is one of Africa's most influential writers. Things Fall Apart, Achebe's first novel, was published in 1958, just before Nigeria gained independence. The title of the novel echoes W. B. Yeats's poem "The Second Coming," which describes history as a succession of gyres, or spirals. Achebe applies the image to Africa as the nineteenth century traditional world of the Igbo people gives way to the colonial forces of the twentieth century.
Things Fall Apart is based upon Achebe's life experience. Born in 1930, Chinua Achebe spent his early childhood in Ogidi, Nigeria, a large village near the famous marketplace of Onitsha. Achebe was a child of both the traditional Igbo world and the colonial Christian world, because his father, Isaiah Achebe, worked as a catechist for the Church Missionary Society. Although Achebe spoke Igbo at home, he studied English in school. At the age of 14, he advanced to the prestigious Government College in Umuahia.
In 1948, Achebe was awarded a scholarship to study medicine at the University College in Ibadan. However, he soon refocused his program on literature, religion, and history. Achebe was repelled by the fundamental racism of colonial classics such as Joseph Conrad's Heart of Darkness and Joyce Cary's Mister Johnson. These novels depicted a savage Africa that was humanized only through European colonialism. In reaction, Achebe expanded his own understanding of the Igbo world with a study of oral accounts and written colonial records; he also published his first essays, editorials, and short stories as the student editor of the University Herald.
After graduation, Achebe taught for a brief period. In 1954, he took a position with the Nigerian Broadcasting Corporation, and from 1961–1966, he served as the director of external broadcasting. As Nigeria moved toward independence, Achebe's radio programs helped shape a national identity. During this time, Achebe also wrote his first four novels and became the founding editor of Heinemann Publisher's "African Writers Series." Things Fall Apart was followed by No Longer at Ease (1960), Arrow of God (1964), and A Man of the People (1966).
In 1967, Achebe supported Biafra's secession from Nigeria and left broadcasting to pursue research at the University of Nigeria. His reflections about the civil war were published as Beware Soul Brother and Other Poems (1971) and Girls at War and Other Stories (1972). His essays were published as Morning Yet on Creation Day (1975); The Trouble with Nigeria (1983); and Hopes and Impediments: Selected Essays, 1965–87 (1988). His essays have had a great influence on contemporary thought about Africa and African literature. For example, "The Novelist as Teacher" explains the role of the writer in Africa, and "The African Writer and the English Language" explains Achebe's use of language. These essays are among his most often quoted essays, and they are included in Morning Yet on Creation Day. Achebe also coedited Don't Let Him Die: An Anthology of Memorial Poems for Christopher Okigbo (1978), and founded Okike: An African Journal of New Writing.
Achebe has also written several children's books, including Chike and the River (1966), The Drum (1977), and The Flute (1977). He has also edited African Short Stories (1982) and The Heinemann Book of Contemporary African Stories (1992). Finally, Achebe published his fifth novel, Anthills of the Savannah, in 1987.
In addition to his research and writing, over the past 20 years Chinua Achebe has worked as a professor of literature, the director of African Studies, and a pro vice chancellor at the University of Nigeria. He has also served as a distinguished visiting professor of literature at the University of Massachusetts, the University of Connecticut, City College of New York, and Bard College. Achebe has lectured extensively throughout Africa and the United States, and he has received numerous awards, including the Nigerian National Merit Award. Chinua Achebe has influenced many African writers through his writing and his work as the chairperson of the Society of Nigerian Authors.
Glossary
Note: The "o" in Igbo words is pronounced "aw" as in "awesome."agadi-nwayi—an old woman
agbala—a woman, the term is an insult to a man because it implies weakness
Amadioha—the god of thunder and lightning
bride-price—a dowry paid by the groom's parents to the bride's parents
chi—the god-force within each person; an individual's character, destiny, or fate
cowries—shells used as money
diala—a freeborn individual
efulefu—a worthless man
egwugwu—leaders dressed as masked spirits representing the ancestors
ekwe—a wooden drum
eneke-nti-oba—a bird
eze-agadi-nwayi—an old woman's teeth
foo foo—a pounded yam dish
harmattan—a dry wind from the north
iba—a fever
Iguedo—Okonkwo's village
ikenga—a wooden carving containing a man's personal spirit
ilo—the village playground or common where meetings are held
inyanga—showing off; bragging
isa-ifi—a ceremony determining a woman's faithfulness to her fiancé after a long separation
iyi-uwa—a sacred stone that links the ogbanje child with the spirit world
jigida—a string of waist beads
kite—a bird that arrives during the dry season
kola nuts—nuts offered to guests as a symbol of hospitality
kotma—a court man or court messenger
kwenu—a greeting
ndichie—the elders who meet in a judicial council
nna ayi—our father
nno—welcome
nso-ani—a taboo or religious offense
nza—a small bird
obi—the living quarters of the head of a family
obodo dike—the land of the brave
ochu—murder or manslaughter
ogbanje—a child who dies and returns to his/her mother's womb to be reborn
ogene—a gong
osu—a person dedicated to a god; a slave and an outcast
otu omu—a women's council that controls the marketplace by imposing fines on anyone who disturbs the peace
Oye—one of the four market days
ozo—one of the titles a man could achieve
palm wine—a fermented beverage made from palm tree sap
tufia—a curse
udu—a type of drum
umuada—a gathering of daughters in a family
umunna—the extended family
Umuofia—Okonkwo's clan, consisting of nine villages
uri—part of a betrothal ceremony where the bride-price is paid
Estimated Reading Time
Things Fall Apart is approximately 150 pages long. Reading time depends upon your reading level. You will read faster as you become familiar with Chinua Achebe's style. Thirty to thirty-five pages may be covered in an hour's sitting. The book may be completed in approximately seven to eight hours.
More Content: Summary
(hide)