Thousands of students, teachers, professors, and researchers are here to help you study smarter and really know your stuff. eNotes members earn points by participating: answering questions, adding to discussions or uploading documents. eNotes Educators are teachers and other professionals who have signed up to contribute and help moderate the site.
Top Schools
Most new members last 30 days:
University of Wisconsin-Madison
Madison, WI
College of Charleston
Charleston, SC
University of Southern California
Los Angeles, CA
Massachusetts Institute of Technology
Cambridge, MA
University of California-Los Angeles
Los Angeles, CA
University of California-Davis
Davis, CA
University of North Carolina at Chapel Hill
Chapel Hill, NC
Southern Methodist University
Dallas, TX
Clemson University
Clemson, SC
Ohio State University-Main Campus
Columbus, OH
University of Minnesota-Twin Cities
Minneapolis, MN
Texas A & M University
College Station, TX
Providence College
Providence, RI
University of South Carolina-Columbia
Columbia, SC
Wesleyan University
Middletown, CT
eNotes Educators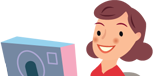 Are you a teacher or graduate student? We're looking for your expertise. Get paid to contribute on eNotes.
Learn More »