Homework Help
Better Students Ask More Questions.
268,268 questions | 384,356 answers
eNotes Homework Help is a way for educators to help students understand their school work. Our experts are here to answer your toughest academic questions! Once it's posted to our site, your question could help thousands of other students.
Sorry
There are not currently any questions matching that criteria.
Filter by type
Filter by subject
Upgrade for Fast Answers
With an eNotes subscription, your questions get answered first by our expert eNotes Educators—teachers who will help you move to the head of the class!
Upgrade now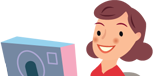 Are you a teacher or graduate student? We're looking for your expertise. Get paid to contribute on eNotes.
Learn More
pohnpei397

Quiz Taker, (Level 3) Scribe, 500k Points Earner, 1 Million Points Earner, Educator of the Month, Scholar, Expert, Instructor, (Level 3) Distinguished Educator, Dickens, The Bard, Churchill, Einstein

1,079,902 points

Ashley Kannan

Quiz Taker, (Level 1) Scribe, 500k Points Earner, Educator of the Month, Expert, Instructor, Whitman, (Level 3) Distinguished Educator, Dickens, The Bard, Churchill

524,134 points

accessteacher

Six Year, 500k Points Earner, Scholar, Expert, Instructor, Whitman, (Level 3) Distinguished Educator, Poe, Dickens, The Bard, Churchill

502,185 points

mwestwood

Quiz Taker, Quiz Apprentice, Quiz Master, (Level 3) Scribe, Six Year, Seven Year, Eight Year, Educator of the Month, Scholar, Expert, Instructor, Whitman, (Level 3) Distinguished Educator, Poe, Dickens, The Bard, Churchill

487,970 points

justaguide

Educator of the Month, Expert, (Level 2) Distinguished Educator, Einstein, Newton

384,517 points