eNotes Homework Help is a way for educators to help students understand their school work. Our experts are here to answer your toughest academic questions! Once it's posted to our site, your question could help thousands of other students.
Popular Titles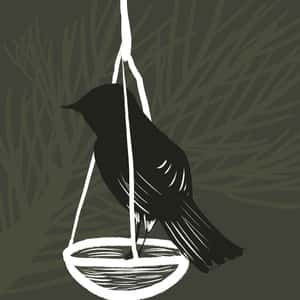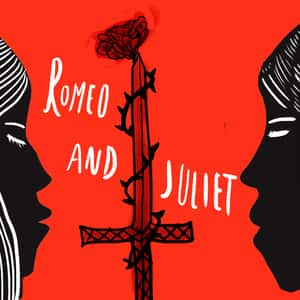 Showing
in
Hamlet

Questioning is definitely a major theme within this play. Hamlet himself spends most of the play questioning - should he live or die, should he believe the ghost or not, should he avenge his...

Macbeth

After Macbeth and Lady Macbeth succeed in their plan to kill King Duncan, even though Macbeth knows his only motive is his "vaulting ambition" (1.7.27), Macbeth then worries that his best...

The Adventure of the Speckled Band

Doyle is writing a mystery; he wants to peak the reader's interest as soon as possible. The word you are asking about, "untimely", is more fully understood if you consider the phrase...

The Bronze Bow

Samson is a giant slave rescued by Rosh's raid on a caravan. He is very strong, mute, and might be developmentally disabled. However, he shows intense loyalty to Daniel, not to Rosh, because when...

The Three Sisters

It is not any sort of nefarious intent nor is it a lack of research. What you see as a problem here is simply a choice of the translators from Russian to English. Some translators prefer to use...

In the Time of the Butterflies

Dede' reflects on events from just after her sisters' deaths. The deaths have caused things to go out of control with respect to the attention it garners. Fela, the servant, erects a shrine and...

The Canterbury Tales

The real name of the Wife of Bath, or the name she calls herself is both Alyson and Alys, which she states in the prologue; as to her occupation, it seems to be that her primary purpose is to...

Fiddler on the Roof

Usually the name of someone who is not a Jew in Yiddish is a goy, or in plural, goyim. The more common word in English for a non-Jew is a gentile. 

Romeo and Juliet

This is from the opening Prologue of Act I, wherein the Chorus actually tells the audience right from the start what the play is about and how it will end. To really understand those lines, though,...

To Kill a Mockingbird

The main characters who die are Tom Robinson, Mrs. Dubose, and Bob Ewell. Tom's death is the symbolic killing of a mockingbird. Tom is innocent, but is convicted due to the prejudice of people....

Animal Farm

Napoleon and Snowball disagree about the best way to defend the farm. Snowball wants to create more rebellions on other farms by sending the pigeons to stir things up. Napoleon thinks the best way...

Animal Farm

In order to quell arguments and disagreements that the animals had, namely with the way the pigs were choosing to run the farm, Squealer would threaten, "Jones will come back!" or...

El Cid

El Cid was a good vassal because he was a successful military commander and that is in essence what feudalism was, a system of military organization. However, there are other characteristics which...

The Giver

I have been pondering this question all day. I have looked at different studies and the story and know the answer; however, it is very difficult to put into words. Let's give it a try, it is...

Julius Caesar

Historically Julius Caesar rose to power in Rome and eventually declared himself dictator of Rome for life. He was a great military leader. His conquests even reached as far as what is now...

The Tell-Tale Heart

One characteristic missing from The Tell-Tale Heart is the aspect of the supernatural, including ghosts, haunted houses, etc. It is a story about madness, obsession, death, dismemberment, guilt and...

The Wild Duck

In "The Wild Duck," truth and falsehoods clash in many ways and at many times. This is foregrounded (and foreshadowed) by the first line of the play: " Is it true, what folks say,...

The Scarlet Letter

Pearl's name is symbolic in that pearls have a luster or radiance about them, just as Hester's daughter does. Hester dresses her in fabrics that reflect the radiance of her soul. Pearl was the...

The Merchant of Venice

Shylock often references the anti-semetic treatment he has received throughout the play. While this is the obvious answer to this question, it is not simple anti-semeticism to which he refers....

Heart of Darkness

By referring to Marlow as being a part of a 'new gang of virtue', he is connecting Marlow with Kurtz. The 'new gang of virtue' also refers to a new type of European sent out to re-analyse...

The Lottery

Conformity plays a huge role in this story. The people in the village blindly follow the customs of the ritual, for the most part, without question. The black box that is used to draw the names is...

Robinson Crusoe

The most powerful irony in this work, when read by a twenty-first century audience at least, is the stark discrepancy between Crusoe's religious conversion and his imperialist attitudes. While his...

Narrative of the Life of Frederick Douglass, an American Slave

This slave narrative, like all slave narratives, is partly about the power of the word--the power to speak for oneself. Without the "I" that constantly appears in the story, the narrator,...

The Lady of Shalott

There is irony as well as pathos in these lines, one proceeding from the other. Lancelot is flashing in all his armour as he travels down the river, inspiring her to free herself from the spell...

Teachers

One option is to type the words into a search engine and see where they come up. Then ask the student if he or she used help to write it. Some kids really do not thinking there is anything wrong...

The Bronze Bow

Rosh loses interest in Samson because Samson turns to Daniel as his liberator and savior. Samson, despite his enormous strength, is, just as Daniel is, "soft," which is a quality that...

Macbeth

The tragic hero is made tragic by his fall from heights of power and respect as a result of that flaw, but what makes that flaw and fall tragic is that what makes the man great also brings about...

The Scarlet Ibis

When Aunt Nicey delivers Doodle, he is born with a caul. A caul is a membrane that usually covers the head at birth, and in some religious traditional beliefs is known as "Jesus'...

Hamlet

Interesting question! Shakespeare used parallels to illustrate a theme in his plays quite often. In this case, the parallels give us contrasts (foils) to highlight the characteristics of each...

Young Goodman Brown

"Young Goodman Brown" casts the Puritan society in a negative light. This is best seen in Hawthorne's critique of hypocrisy evident in Salem. While the Puritans were incredibly hard...

Animal Farm

Squealer is an expert at spinning news into a positive format. When it appears that they have no real say in the building of the windmill, and that Napoleon will be in charge of all the decisions...

Animal Farm

In depicting the pigs as friends--even playing cards with and getting drunk-- with the humans, who were the former enemy, Orwell suggests the failure of all such revolutions. They might begin with...

Animal Farm

The pigs use human practices to run the farm like a business. They generate a lot of paperwork, such as reports, memos, files, and meeting minutes, which they burn after reading them.The pigs are...

To Kill a Mockingbird

The idea behind the mockingbird is what Atticus tells his kids: It's a sin to kill a mockingbird because the mockingbird doesn't do anything to hurt other birds. Arthur (Boo) Radley and Tom...

Beowulf

There are a number of reasons why the warriors sing: remembering past heroes, celebrating brave deeds, and mourning the loss of warriors. As to the remembrance songs, found in various digressions...

Animal Farm

 The significance of the dogs wagging their tails at Napoleon is that they have transferred their loyalty from Mr. Jones to Napoleon. Before the rebellion, the dogs showed their loyalty by...

To Kill a Mockingbird

The first instance that came to my mind when I read your question was when Heck Tate had Atticus shoot Tim Johnson, the dog with rabies. Jem and Scout had just gotten through quizzing Calpurnia...

The Way of the World

There is already a good discussion of the structure of this play at eNotes. Follow the link below to an article on Congreve's style in this play. In that article you will find information not only...

To Kill a Mockingbird

Scout learns to think of the people as human beings rather than what their background or family history is. Atticus has stressed the importance of looking from other perspectives first before...

To Kill a Mockingbird

There are several instances that show Scout and Jem what courage is. Atticus takes a case that he knows he cannot win. It takes a lot of courage for him to take Tom's case because the town is going...

The Scarlet Letter

Actually, yes it does. I've included links below to those chapters you mentioned, as well as chapter 5 to give you a headstart. After checking those out, as well as giving the text a closer...

Robinson Crusoe

Defoe was a very talented writer. He makes this story a fictional autobiography in order to increase the importance of Crusoe's life. To support the illusion that it is an autobiography, Defoe...

Jane Eyre

Charlotte Bronte creates Jane Eyre to be an interesting female character. Jane is not made to be the typical Gothic woman in this novel.She has a sense of self, and she uses her intelligence and...

The Tempest

I most feel sorry for Prospero because he saw the rich stage and the poor one when the dukedom was taken for him by Antonio his brotherhe could lost his life and his daughter life in a momenthe was...

Robinson Crusoe

If you are curious about stories in which there are men and women on islands, I recommend that you take a look at a very good novel by Joseph Conrad titled Victory. There is also Pitcairn's Island...

She Stoops to Conquer

Well, in my personal opinion "She Stoops to Conquer" is a much more artistic and clever title for this play. "The Mistake of the Night" is okay-but which mistake? Marlowe's...

The Giver

By not having to make choices, the people are protected from making wrong choices, and suffering the consequences of them (Chapter 13).By being the holder of memory, Jonas will gain wisdom. The...

The Strange Case of Dr. Jekyll and Mr. Hyde

The gothic genre, made especially famous by Mary Shelley's Frankenstein and Bram Stoker's Dracula, was known for its sense of gloom and foreboding. Stevenson kept the mood of his story very gloomy,...

Shakespeare's Sonnets

This sonnet seems to be answering to a suspicious friend or lover. He has been gone, and is refuting that he has been unfaithful. The poet recognizes that it seems as if while he was away his...

Of Mice and Men

On the whole the book has had rave reviews from critics, especially for use in curriculum, but there are some literary, sexual, social, and political critiques that could be made out of favor with...