eNotes Homework Help is a way for educators to help students understand their school work. Our experts are here to answer your toughest academic questions! Once it's posted to our site, your question could help thousands of other students.
Popular Titles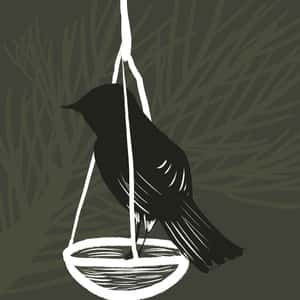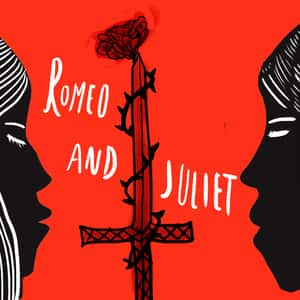 Showing
Arts

In both film and television, the role of the Visual Arts Director is to oversee, usually in coordination with a set designer, the visible images that will be seen in the final product. Whether a...

Arts

Born in Stockholm, Sweden, Lars Johan Yngve Lannerbäck came from a musical family. He claims that when he was a young boy, he watched a television special in which famed guitarist Jimi Hendrix...

Arts

The appeal of Techno music was that it was primarily an element of the club scene. Clubbing would be how Techno music was appreciated and it was not something for the mainstream. Acts like 2...

Arts

A musical genius, Camille Saint-Saen's life was filled with both high successes and unexpected disappointments. Gifted with absolute pitch and genius from his youth, Saint-Saens was admired for his...

Arts

I think that the musical significance of the band's reunion tours that took place in 2007 and lasted in different forms until 2011 was to prove that the group still had "it." Guitarist Tom Morello...

Arts

The significance of the song is to spread empathy and encouragement. "Hey Everybody" is a song by Jennifer Love Hewitt released in 2002. This song attempts to focus on the positive. The title,...

Arts

The band Dire Straits is from England. Their most successful song was "Money for Nothing," which was on their "Brothers in Arms" album. That album was released in 1985. "Money for...

Arts

The Stray Cats are an American musical group that came to prominence during the late '70s and early '80s. At a time when new-wave music was popular, Stray Cats set themselves apart by infusing a...

Arts

Hakeem Seriki was born in Houston, Texas, and changed his name to Chamillionaire when he began his career as a rapper. The name, of course, is a combination of the words "chameleon" and...

Arts

Deep Forest is composed of two Frenchmen, Michel Sanchez and Eric Mouquet, who use world music and electronic sounds and dance beats. World music is defined as an ambient musical category that...

Arts

Humble Pie was a British rock and roll band formed in 1969, a bit of a latecomer to the "British Invasion" but a commercially-successful group nonetheless. Known mainly for the later emergence...

Arts

One of the most commercially and critically successful of the so-called "Southern Rock" bands of the 1970s, Lyrnyrd Skynyrd recorded the phenomenally popular songs "Free Bird" and "Sweet...

Arts

One of the most important contributions that Rage Against the Machine made to music was to insert political discourse as a significant part of its music. Rage Against the Machine did not feel shy...

Arts

An English alternative rock band formed in 1982, Spaceman 3 gained a cult following in several years. But, the band separated in 1991 after bitter disputes among the musicians. With they first...

Arts

This Irish singing "family" from Dundalk, Co. Louth, in Ireland, made the important leap from traditional to popular Irish music. Celtic folk motifs combined with traditional love songs, along...

Arts

Formed in 1969 and named for a particularly colorful character from Charles Dickens' David Copperfield, Uriah Heep emerged as one of the premier "hard rock" or "heavy metal" bands of the...

Arts

The Sundays are a British indie rock band, and they have not achieved the international fame that many such groups have achieved; however, that does not mean that The Sundays have not experienced...

Arts

Formed in 1962, The Zombies were part of the so-called "British Invasion" that witnessed numerous British bands, most prominently The Beatles and The Rolling Stones, cross the Atlantic Ocean to...

Arts

Hubworld is a television series which airs on the Hub Network in the United States. It is produced by Natural 9 Entertainment in connection with Hasbro Studios. Hubworld is a news magazine geared...

Arts

Insular Art is an area within medieval studies that specializes in the analysis of artifacts, particularly those created in between the years 600-900 of the common era in the British Isles,...

Arts

Minimalist painters, a fairly recent post-WWII phenomenon, are not merely untalented painters who can't draw. They are seeking visual ways to describe the underlying simplicity of the visual...

Arts

Minimalism became a popular art form in the 1960s. A kind of abstract art, this art movement would be quite popular for the next several decades. The abstract art movement disdained "relational and...

Arts

For nearly seven centuries all artists in the Western hemisphere were employed to display the wealth and power of their patrons. In the nineteenth century, however, a change occurred and the...

Arts

Put together in 1987, the band "Babes in Toyland" contributed to rock music through advancing its brand of punk music. The band was a lean configuration. It originally had four band members....

Arts

The punk rock band, Bad Religion was formed in 1979 or 1980 (the band members report that they cannot recall the exact date). The band began in Los Angeles, California and, over the last three...

Arts

Danzig, named for songwriter and vocalist Glenn Danzig, is a heavy metal band founded in Lodi, New Jersey in 1987. Originally known as Samhain, the group consists of, in addition to its namesake,...

Arts

The American band Five for Fighting was founded by American singer/songwriter, and son of musicians, John Ondrasik. The name of the band comes from the hockey penalty that consists of sitting in...

Arts

The Goo Goo Dolls, an alternative rock group, have had fourteen notable hits, and have sold ten million albums worldwide. A garage band that chose their name from an advertisement for a Goo Goo...

Arts

Contributions: Live Albums and Interactive Agenda and Genre The band The Make-Up, with roots in punk rock and hardcore rock, contribute to music in two ways, both of which were radical and...

Arts

Though the California-based band Motley Crue is one of the most recognizable names in music and has been a standard sound in the heavy metal/rock music world, the group has only earned one music...

Arts

An extremely popular group of the 1970's, Bachman-Turner Overdrive's heavy metal and hard rock music is yet played on Classic Rock stations today. During the decade of the seventies, their albums...

Arts

American indie rock band Bright Eyes was founded by Conor Oberst, a singer, song writer, and guitarist. The other permanent band members included Mike Mogis (who played various instruments and was...

Arts

Originating in Seattle, Washington, from which grunge music originated, Alice in Chains is a rock band formed in 1987 with songwriter and guitarist Jerry Cantrell, lead vocalist and guitarist Layne...

Arts

Formed in 1979 by young men still in high school in Los Angeles, Bad Religion is a punk rock/alternative rock group; that is a group who plays fast-moving, aggressive music. They utilize three-part...

Arts

One of Blondie's greatest contributions to music can be seen in the crossover concept. Blondie was one of the first groups to straddle the changing pop music scene in the 1970s and usher in the...

Arts

From the 12th through the 15th Centuries, the city and region of Novgorod was an important business and cultural center distinct from the southern and central Russian regions that would later...

Arts

The California-based band called Aquabats is a rather quirky group of eight or so men who gained respect from contemporary rockers for an energized new wave of ska-punk. Such contemporaries as...

Arts

It's been my dream ... to somehow unite people ... through love and music. It is important to reach people, to move them. Sometimes one can do this with the mosaic of the music melody...

Arts

Part 1 of the Question There are probably two reasons why opera is not as popular in America as it is in Europe: Americans are not familiar with the stories because they are part of the culture of...

Arts

During periods of dramatic expression such as the Baroque era, the listener's attention is meant to focus upon the music as expression of the general states of the soul. With the powerful and...

Arts

Abe Burrows (Abram Solman Borowitz, 1910-1985) was a multi-talented American actor, comedian, songwriter, composer, singer, author, and director, whose work included productions in theatre,...

Arts

The orchestral interlude from Rimsky-Kovsakov's opera The Tale of Tsar Sultan is the close to Act III, Tableau 1. In this interlude, the Swan-Bird transforms himself into an insect so that he can...

Arts

Sitting down to view Frederico Fellini's "La Dolce Vita," which translates as the "the good life," or "the sweet life," and duly noting the physical beauty of the Italian locations...

Arts

With the Industrial Revolution musical instruments were greatly improved as mechanized keywork permitted musicians to play more difficult passages. For, they had a better range of keys that were...

Arts

The cultural and historical factors of the Cha- Cha dance is reflective appropriation and redefinition. One set of cultural and historical factors that surround the Cha- Cha is its origin. The...

Arts

You might want to start with a general statement about aesthetics, such as "There is no disputing about taste." Then proceed with a broad definition of art and/or beauty, working toward your...

Arts

Just to have seen Michaelangelo's David in real life is the answer to the question of its being "something beyond" Renaissance standards of perfection of the spirit in the perfection of the body....

Arts

The relationship between Harold Pinter's life and his 1978 play "Betrayal" is as close as a relationship between a playwright's biography and his or her work can possibly be. In effect,...

Arts

If one had to select three of Albert Pinkham Ryder's paintings that best exemplify his interest in the ocean and spirituality, a logical starting point would be "Jonah," his dark, foreboding...

Arts

An oratorio is a large musical composition. The music is composed for three purposes: for orchestras, for choirs, and for soloist. An oratorio is similar an opera in that both make use of soloists...